Gorgeous day, and we all made it down to Cremorne bright and early for a paddle out west. High tide was at 1130am so we had the tide with us for a good chunk of the first leg.
Before we knew it we were at Kew, in fact we were there by 1145 so some time to kill before lunch.  We found the shingle beach, and couldn't resist "lunch from a shingle beach"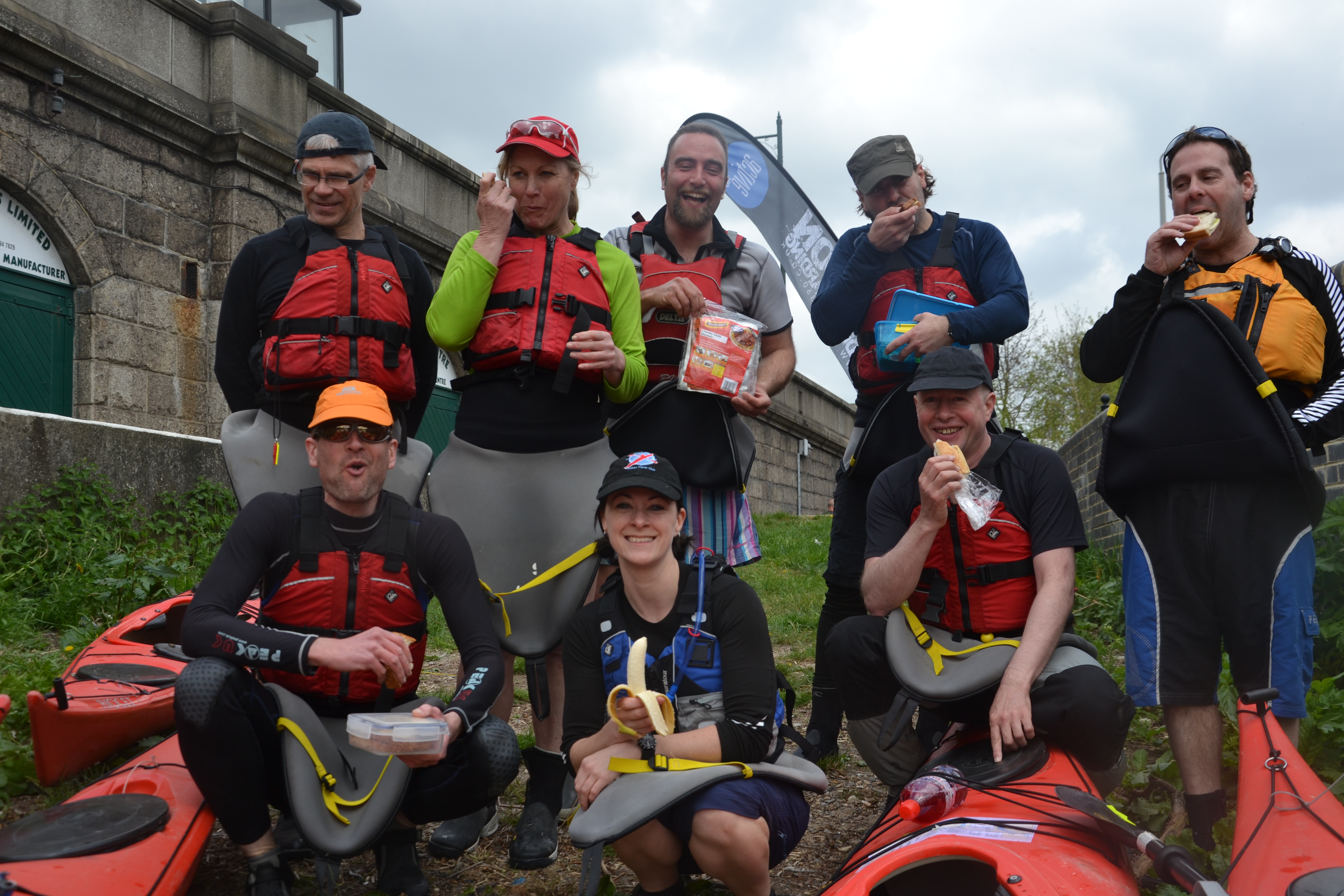 The pubs of Richmond beckoned, but consensus wagered a seat would be hard to find, so we went for a mosey up the Grand Union Canal instead. Interesting. A little too interesting as it turned out…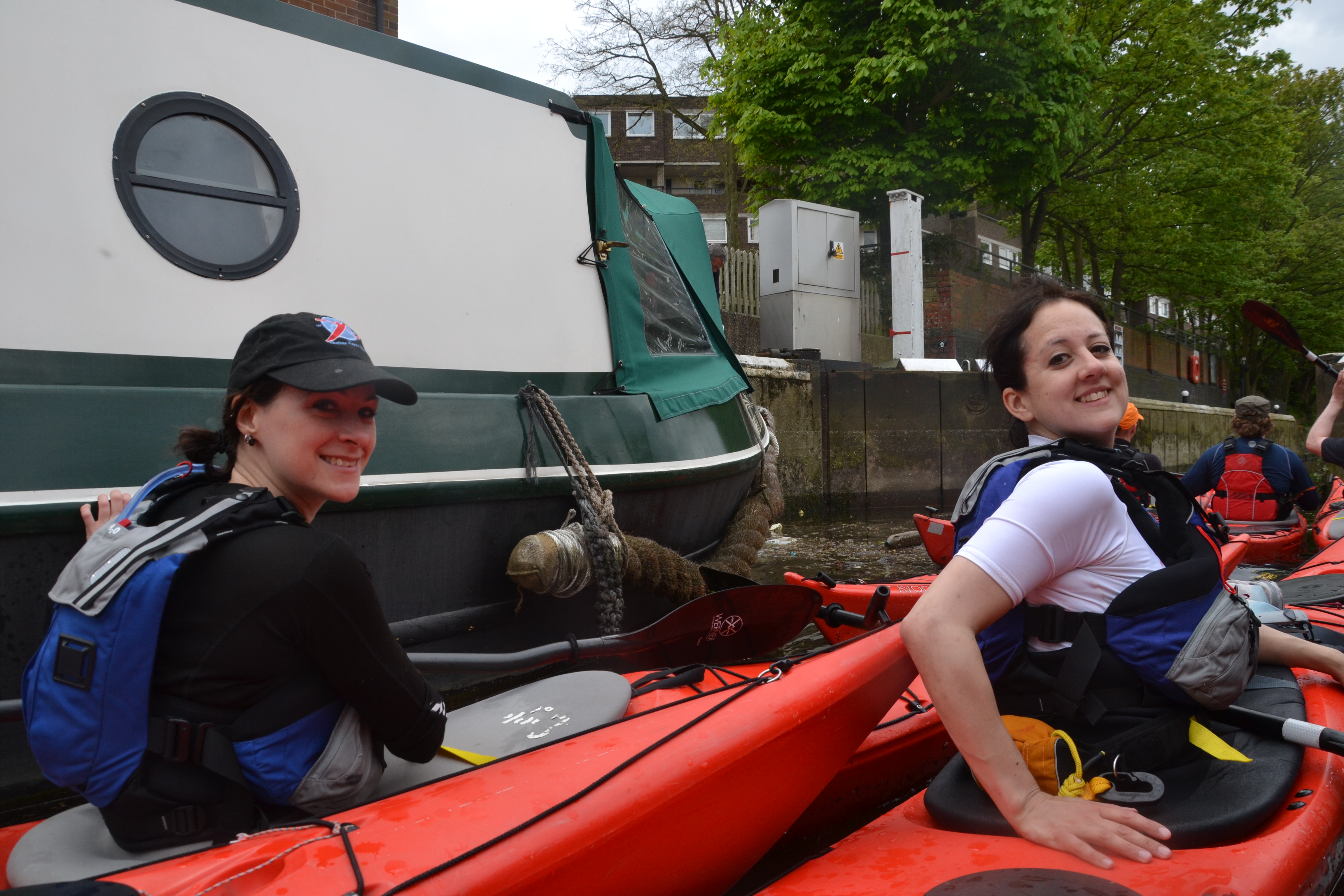 The Thames Lock was fun on the way in, my first lock and going up to a whole new water level was fun. On the way back after lunch, however, the water levels were less amenable to changing. In that the lockeeper was nowhere to be seen. So we considered our options. Shooting the weir was discarded as we couldn't really see where the route went after the weir. Yelling out for the lockeeper got a bit boring after a while. We phoned him but that didn't work either.
So portage was the only option. We took it in turns to clamber up the wall, and hauled the boats out with towlines. The get-in on the other side of the lock was even more fun. Vern immediately sprung into action and organised a team lowering the boats down the 15 foot wall with a pulley system of towlines, and Gieve went down first to help people make the leap from the ladder into their boats.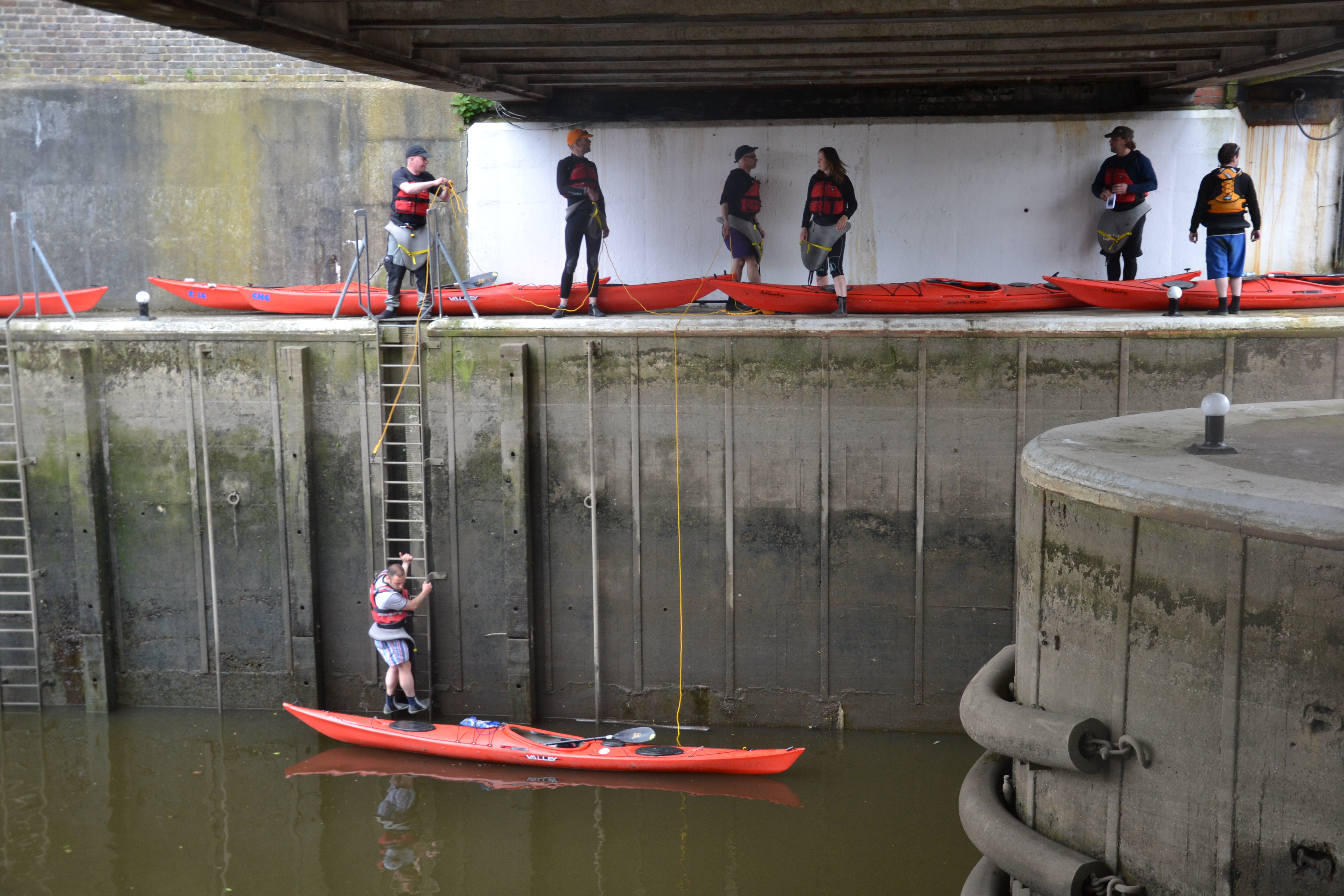 Jacqueline, Neil and David did a slightly longer portage and lauched off a jetty round the corner and we all met up to cruise back out on to the Thames and navigate with the ebb tide back down to Cremorne under Dave Tuttle's expert navigation guidance.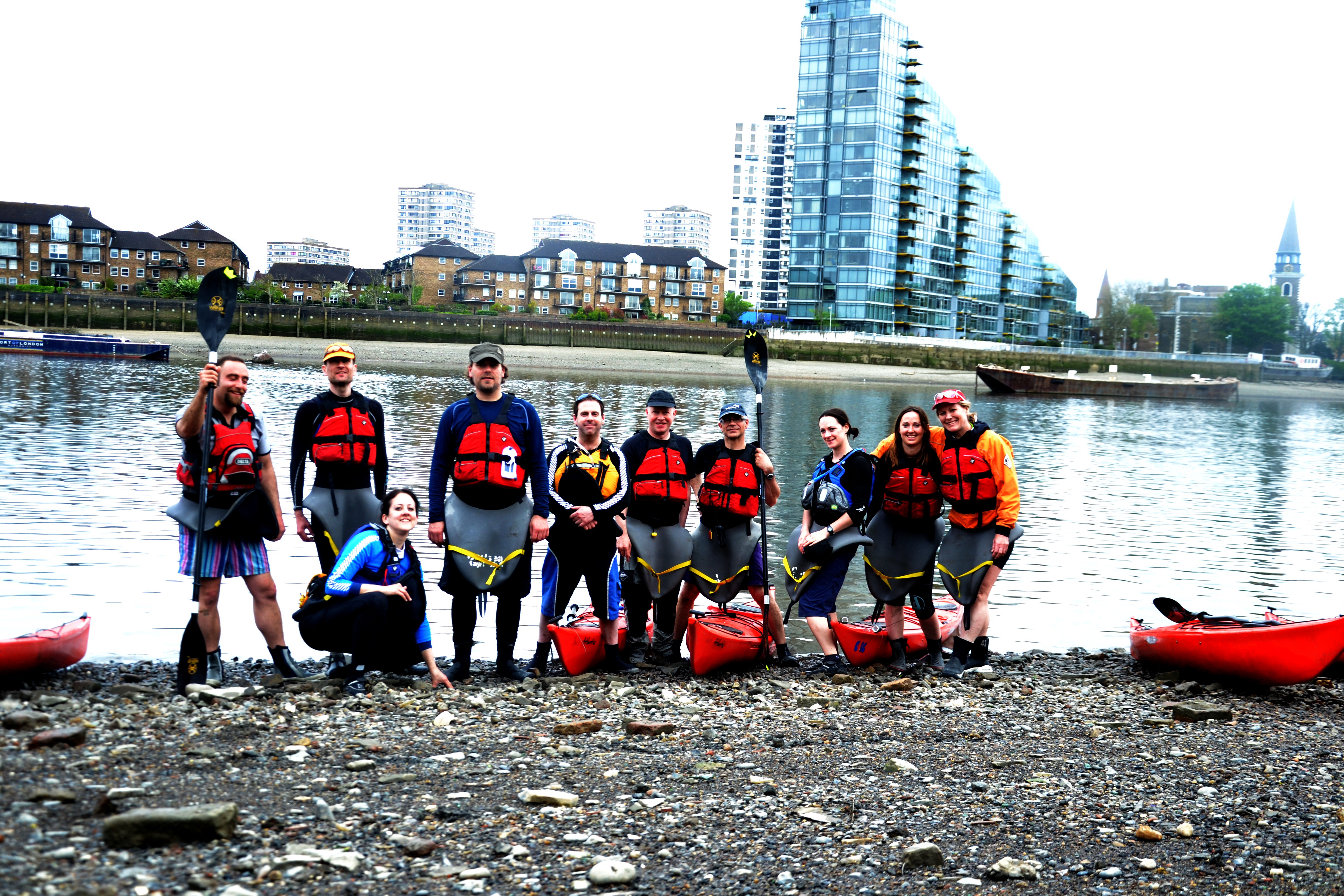 Great day, thanks all!
Miranda