Bognor Regis Winter Paddle, 24th November 2013
On a beautiful crisp winter morning 5 intrepid CKC members (Neil, Dan, Rob H, Miranda and Jac) headed to the south coast.
There was a lovely shingle beach –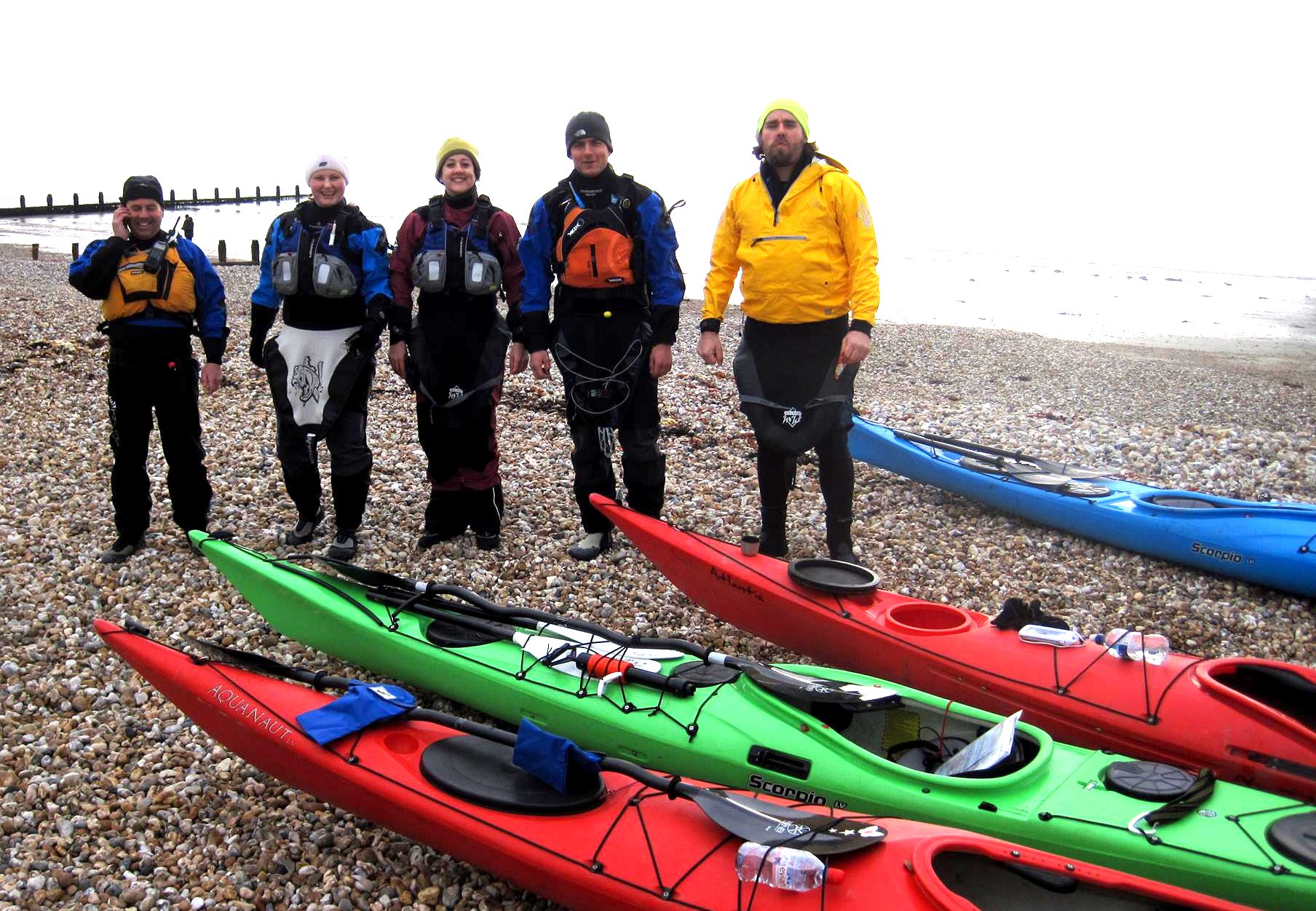 (not so gently sloping in places) and free easy parking – perfectly selected.
We had a lovely paddle, using the reverse eddies in our favour up to Little Hampton and back (even though the Coastguard didn't think we would make it).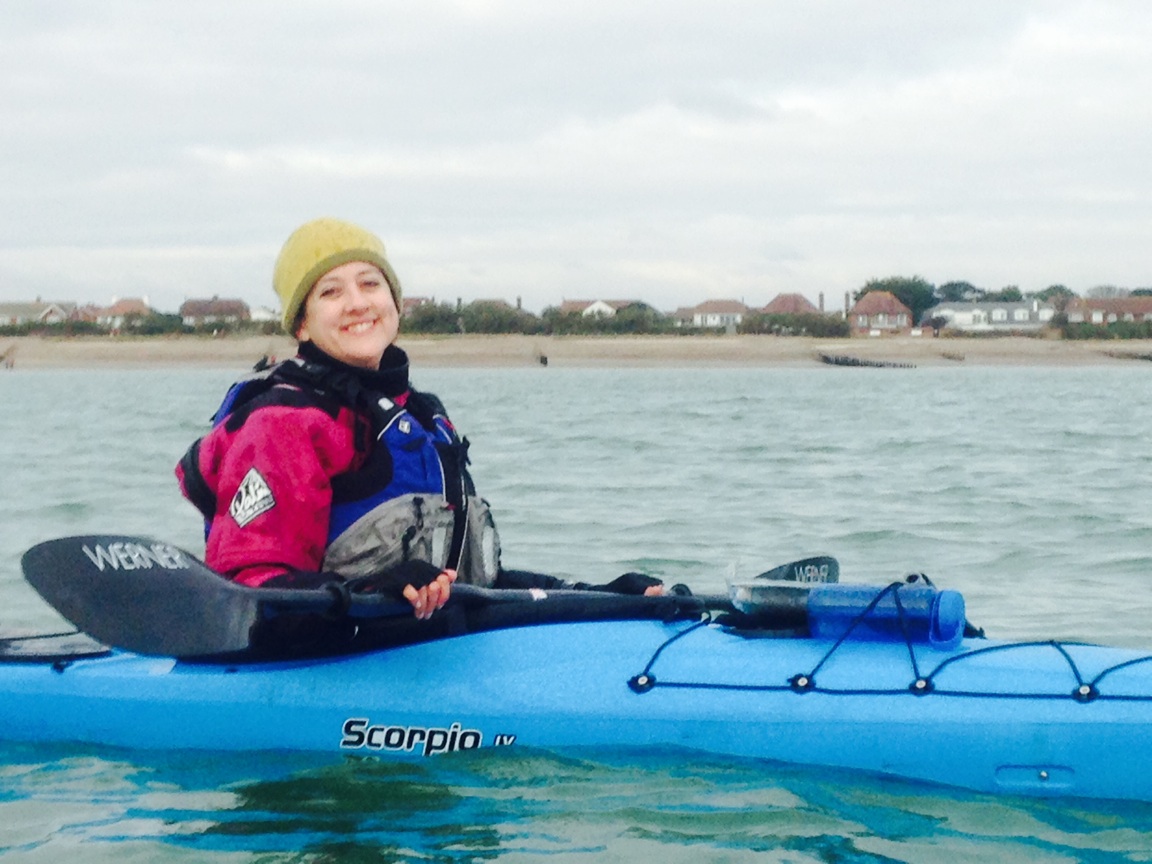 We paddled along bathed in the pinkly ethereal light, until the spell was broken by four noisy jet skis – we then took this opportunity to start heading into shore for lunch.
As it was the first super cold paddle of the season lunch consisted of discussing the pros and cons of various thermos and concluded with Neil's £4.95 Morrison's version being the best of the lot.
Heading back Jac thought Neil needed to challenge his last reserves of stamina – so without much convincing he hooked his towline to her boat, allowing Jac the opportunity to perform the role of trip photographer.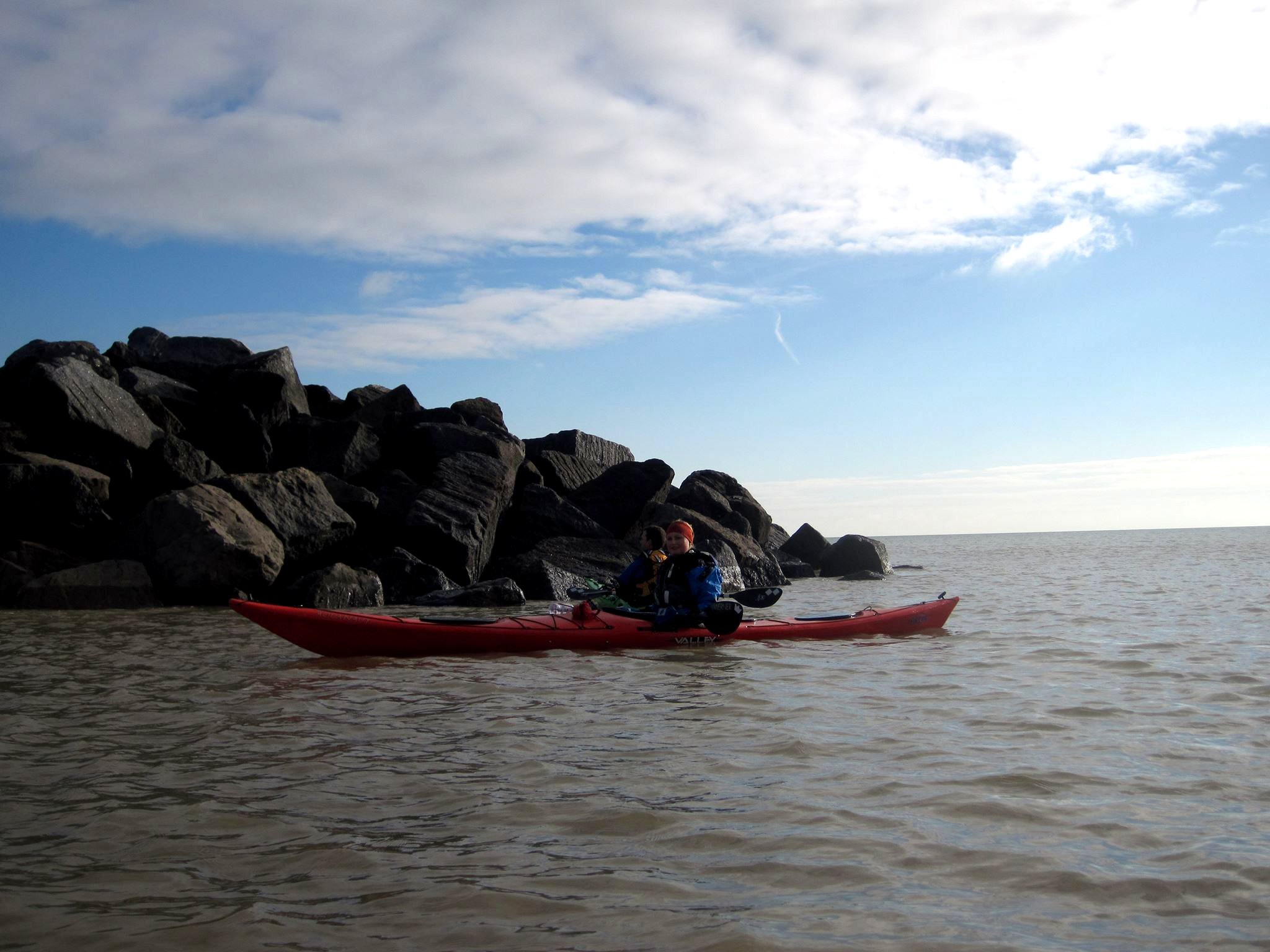 Dan found some cosy couches by the fire for a cheeky drink before the drive home.