My first sea kayaking trip with CKC to Dartmouth… and it couldn't have been more perfect! Arriving Friday night to the best camp site – Sea View – in Slapton, run by a lovely family. This is a regular campsite for CKC when paddling here with great amenities making it very comfortable and it was beautifully spacious and quiet. Giving the space and peace for a good night's sleep to recoup between paddles.
The first paddle along Dartmouth's estuary to the sea was a delight, and very interesting maneuvering around a busy harbour that happened to be full with a vintage boat regatta, and the ferries to avoid. All great skill practice!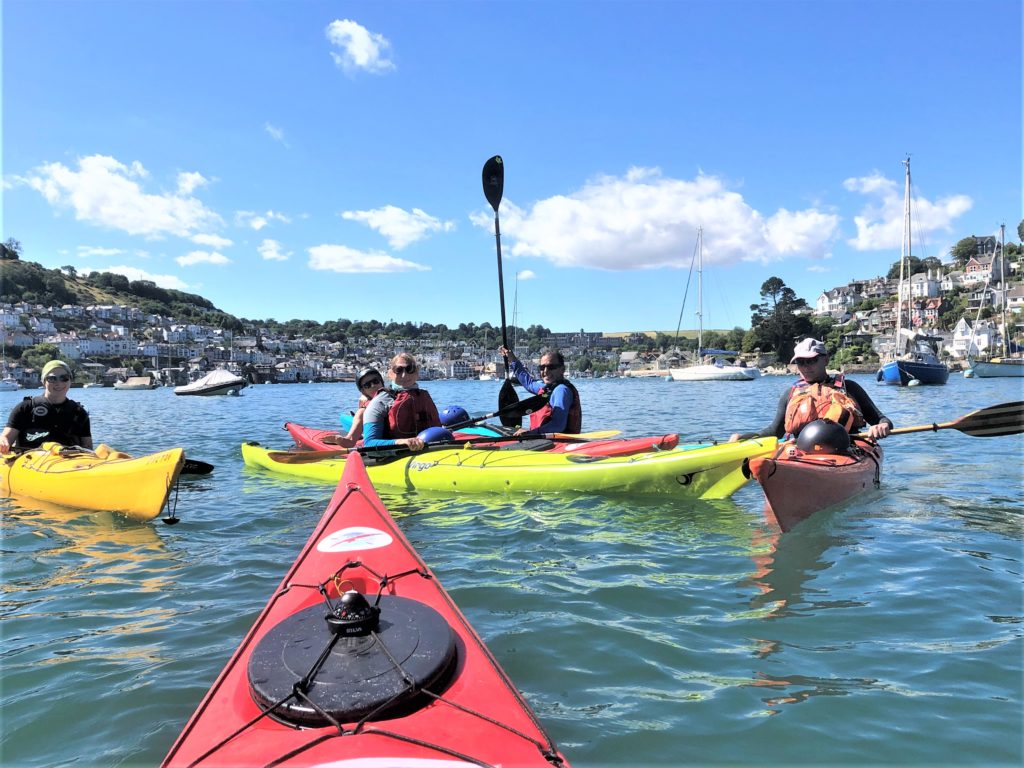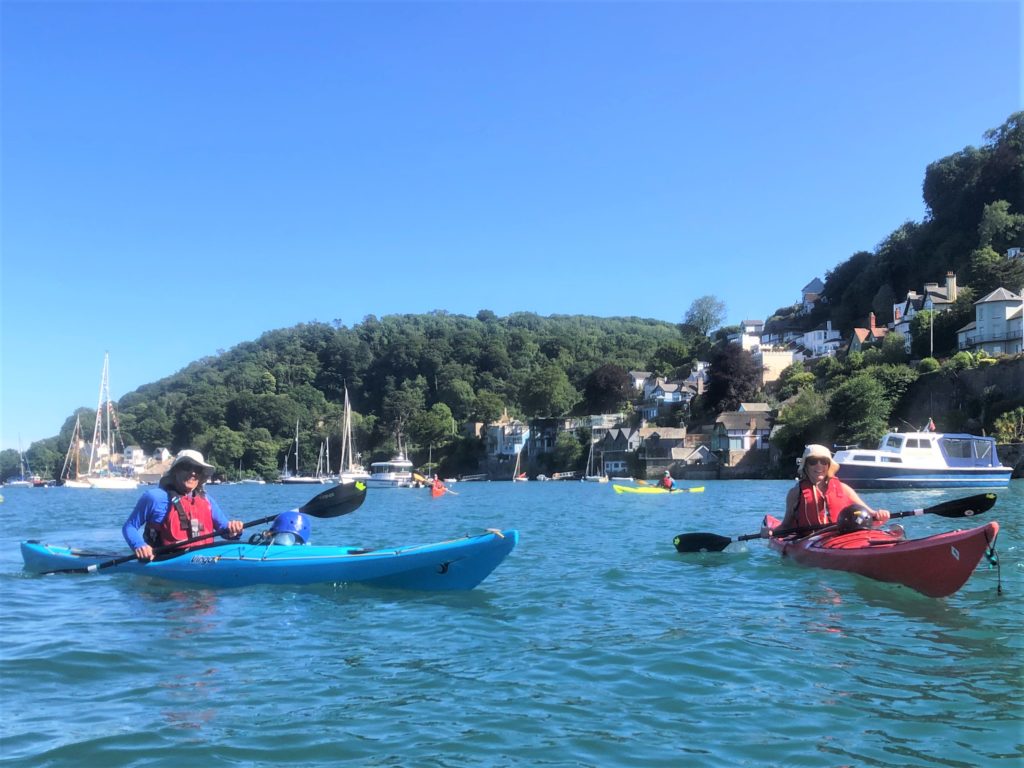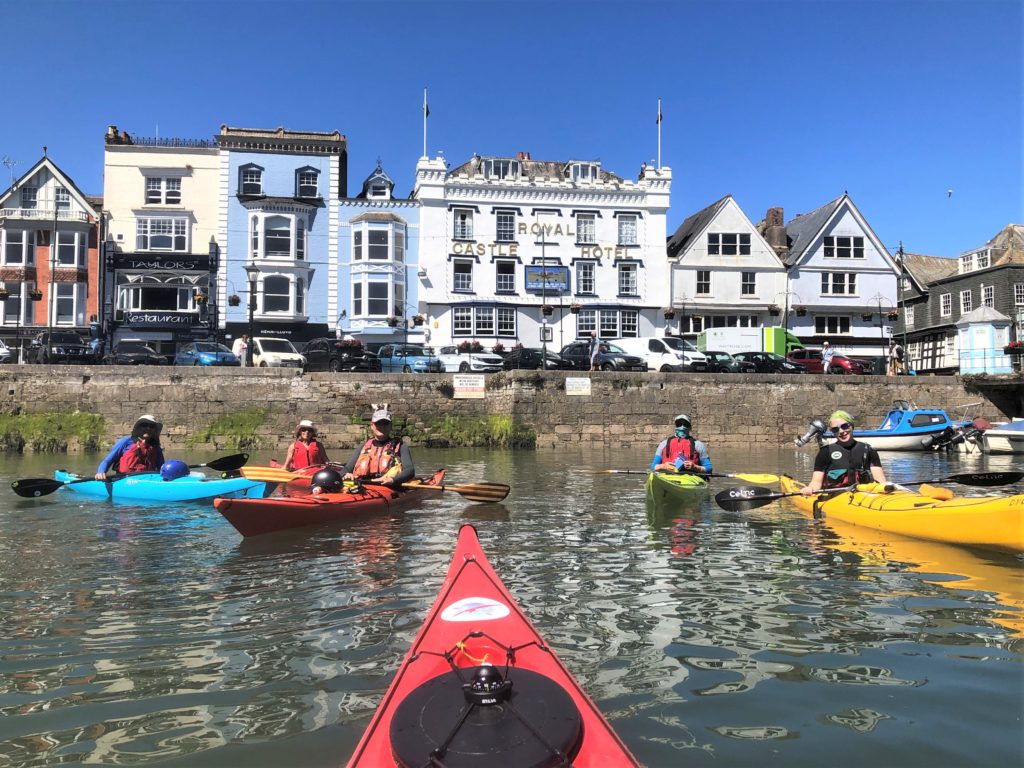 There were views from the sea that can't be seen from land – castles and mermaids (really!), deserted coves, caves to explore and rock hopping galore.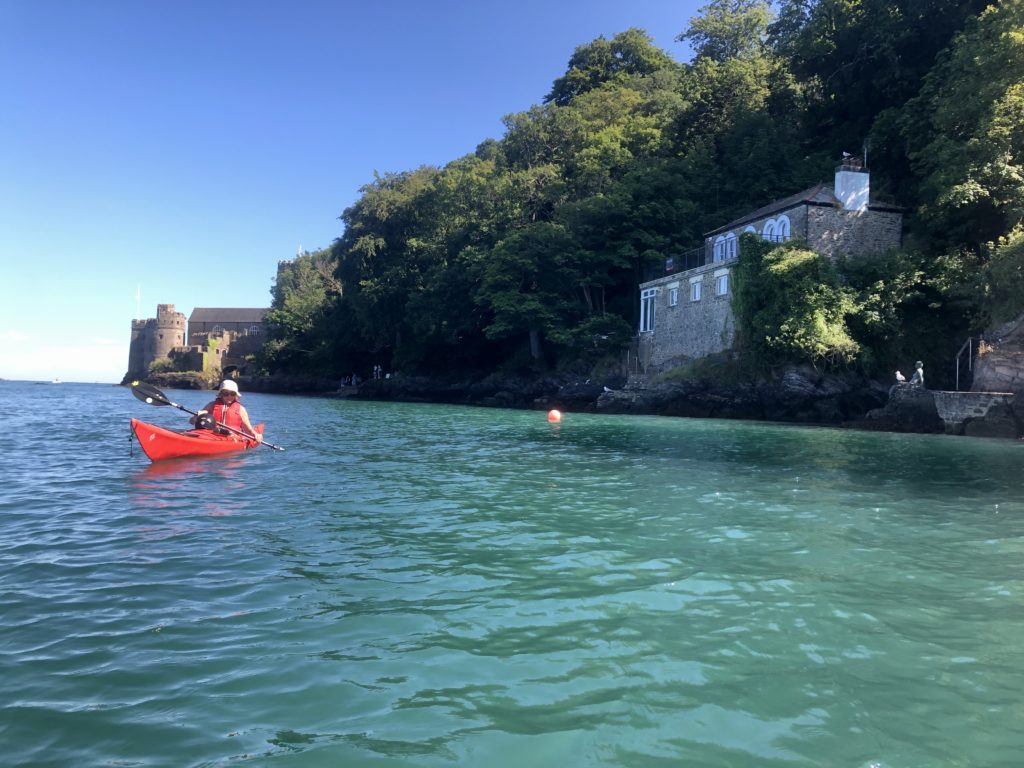 We enjoyed a good mix of sea conditions: calm, slightly choppy, calm, windy. All great experience, we took our time and stopped in coves for lunch, swimming, sunbathing and practicing self rescue and assisted rescues and lots of practice with paddling skills around the rocks.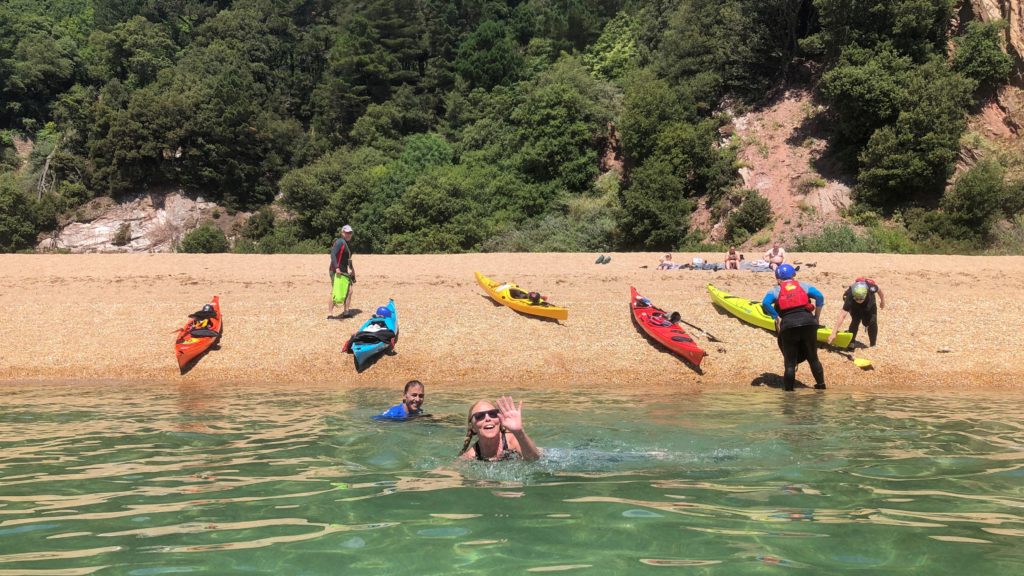 My favourite day was paddling out of the estuary to The Mew Stone where we spent lots of time with the Atlantic grey seals who where very mischievous sniffng our boats and playing with the stern toggles and swimming under our boats, an experience I will never forget!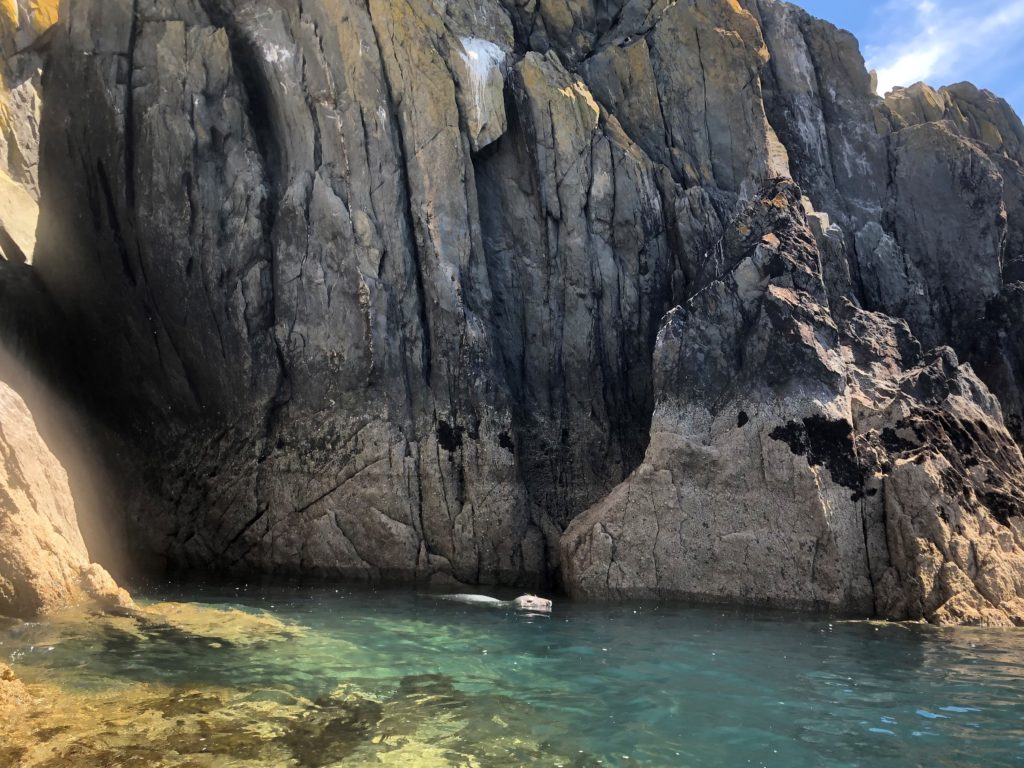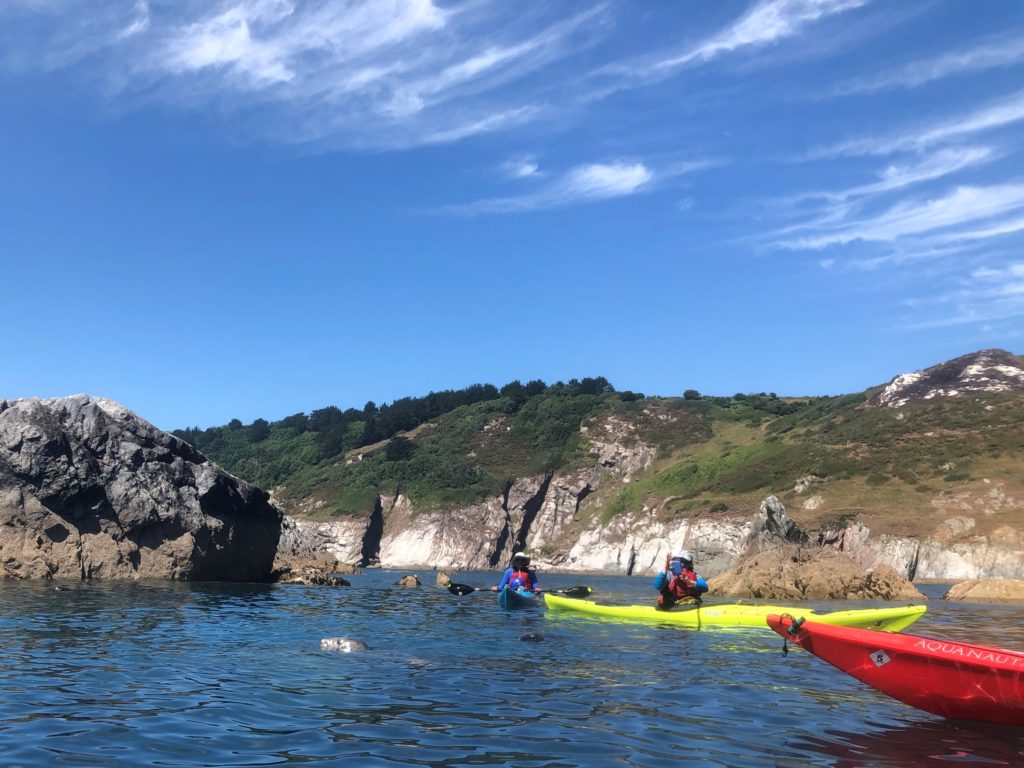 I got lots of encouragement and skill sharing from Fiona and built up my confidence moving around through and across the rocks using the swell to help me across. I had lots of advice to help me get more out of my next trip so I can be even better prepared, develop my skills and knowledge to be able to support our peer paddles in the future. Great company with the CKC crew and some good meals and drinks together in beautiful Slapton village with a pleasant walk there and back to help rebalance the sea legs! Can't wait for next visit!!!! In fact I'm still in Slapton at the camp site a week later as don't want to leave!
Saturday we went from Dartmouth to Blackpool Sands and back. Winds F2 and sea calm except for boat wash.
Sunday we went from Dartmouth to Mew Stone and round Pudcombe Cove for lunch, rest and self rescue practices.