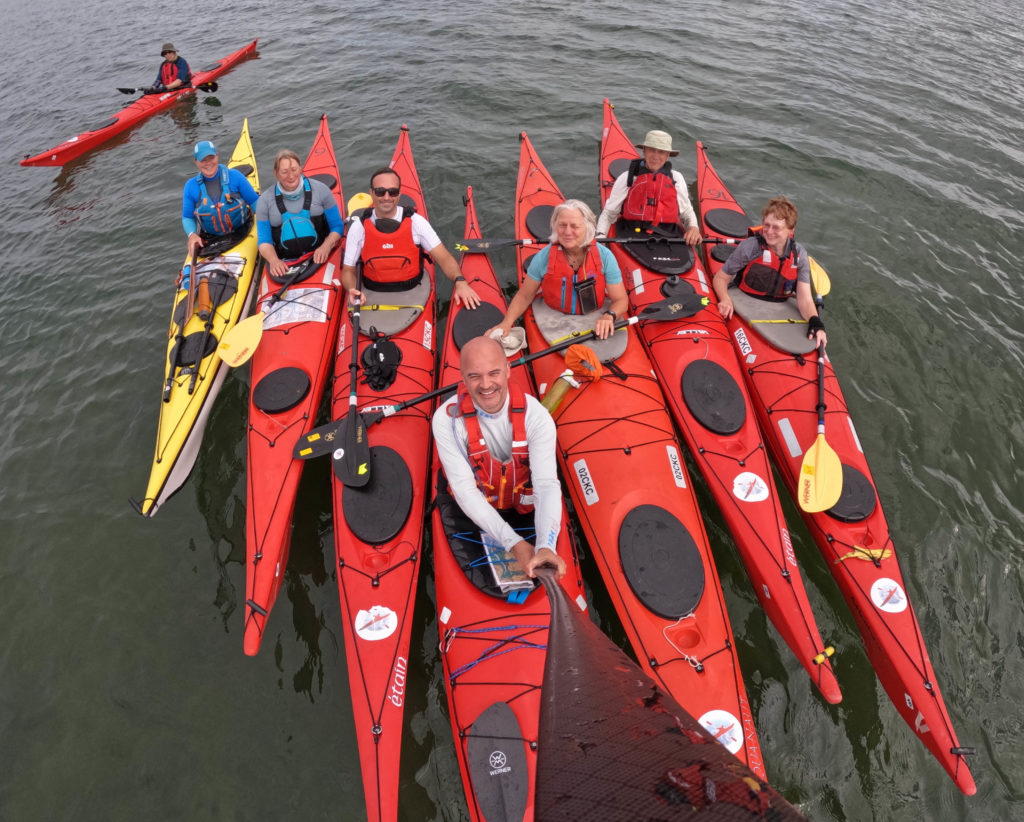 This was my first trip on the sea after completing my Explore course in July. I was concerned about being able to complete the distance – estimated at 27 kilometres (around 14 nautical miles); after all, if you are doing a circumnavigation, it's key that you can complete the trip. I checked with the Leader, Liza, with whom I had paddled one Thursday evening, and she didn't predict any problems. And, indeed, there weren't any! By the end of the day I was only slightly more tired than some of the more strenuous Thames paddles I have been on (plus Liza had a fallback plan should anyone struggle with the distance). Hey, if I can do this – you can too!
And this was a smashing introduction to sea kayaking. We started at Langstone Bridge, heading under the road bridge (with some fabulous struts that would make a great slalom course), across the old railway bridge, then, to the sound of oystercatchers, up the Langstone channel; most of this paddling this is very similar to Thames paddling.
Once we passed Eastney, we were in the sea proper: the force 3 created some good waves that weren't too exciting, just what I wanted on my first trip as it gave me the experience of being raised on a wave and put down facing a different direction: hmm.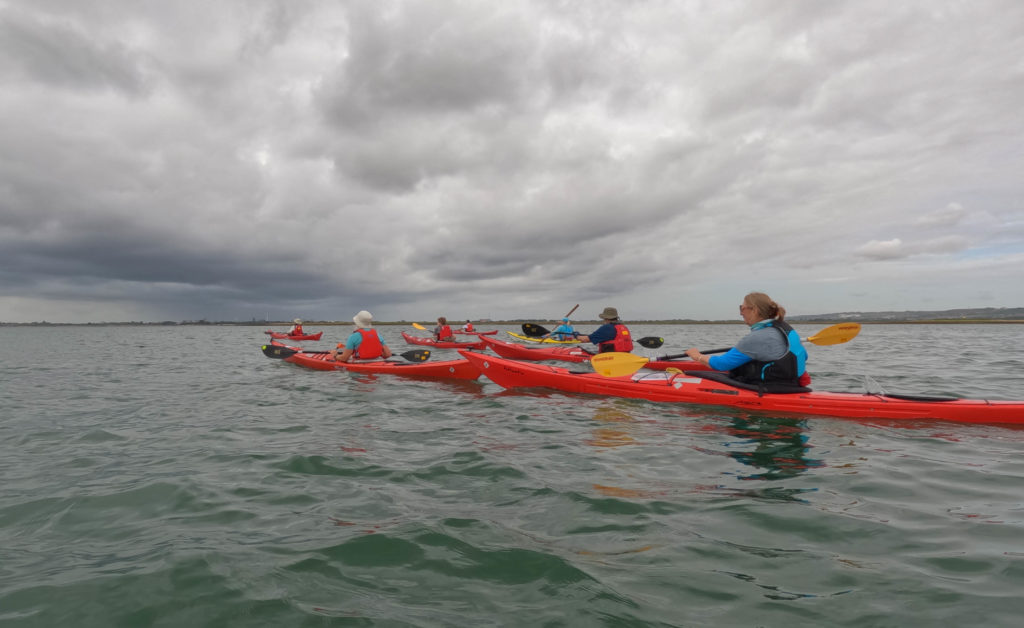 The sailing club was out in force around the tip of Chichester spit: there were 180 yachts racing and they presented some intriguing & picturesque views. Occasionally one was tacking towards us (well, sometimes a bunch of them) but we stuck together and they missed us. We made the Hayling Island Sailing Club beach ahead of schedule so had a prolonged lunch.
On the peaceful paddle back up the Emsworth channel – once again like a Thames paddle – we spotted a large hairy seal basking on the beach: quite a sight.
Our landing back at Langstone Bridge once again avoided the dreaded mud and, having packed up, headed to the The Ship Inn for some welcome drinks. Well, that's whetted my appetite for more sea kayaking!