Kilchoan to Sanna Bay, round Ardnamurchan Peninsula.
Tuesday, 21 June 2022 14:35 BST
Distance: 16.0 km
Duration: 5 hours, 0 minutes and 36 seconds
Average Speed: 3.2 km/h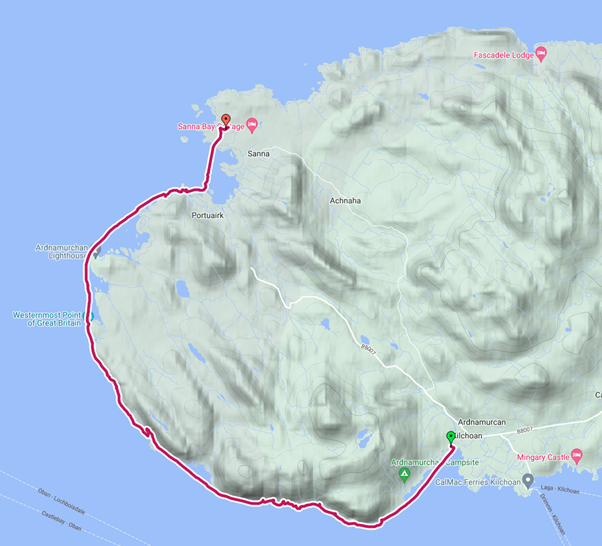 We Launched at 12:35pm from the Kilchoan Slipway, and began paddling West along the coast towards the point.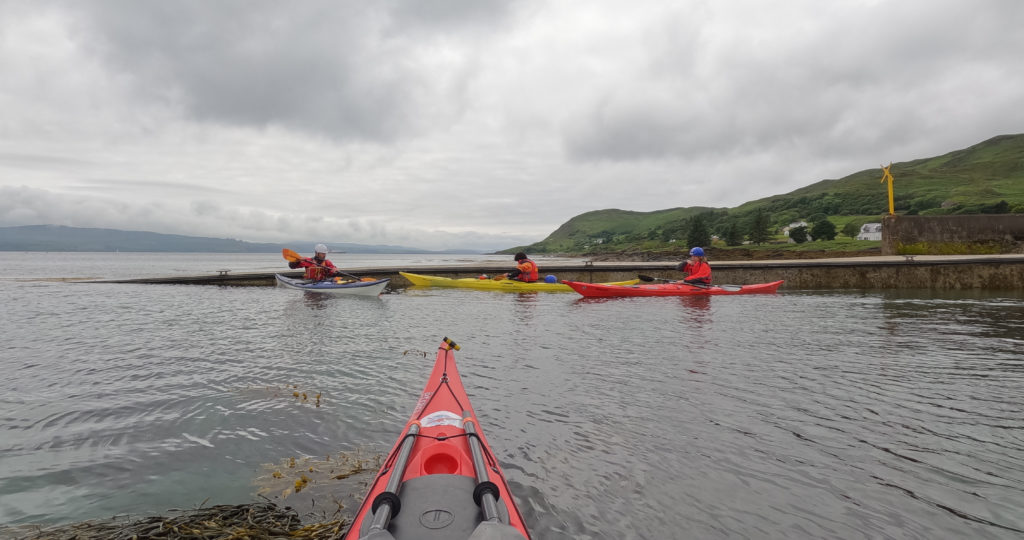 The landscape along the coast is immediately interesting with lots of rock hopping to be had. As a result, the average speed was fairly slow due to the number of distractions. One of the inlets on the south of the peninsula had a nice little waterfall: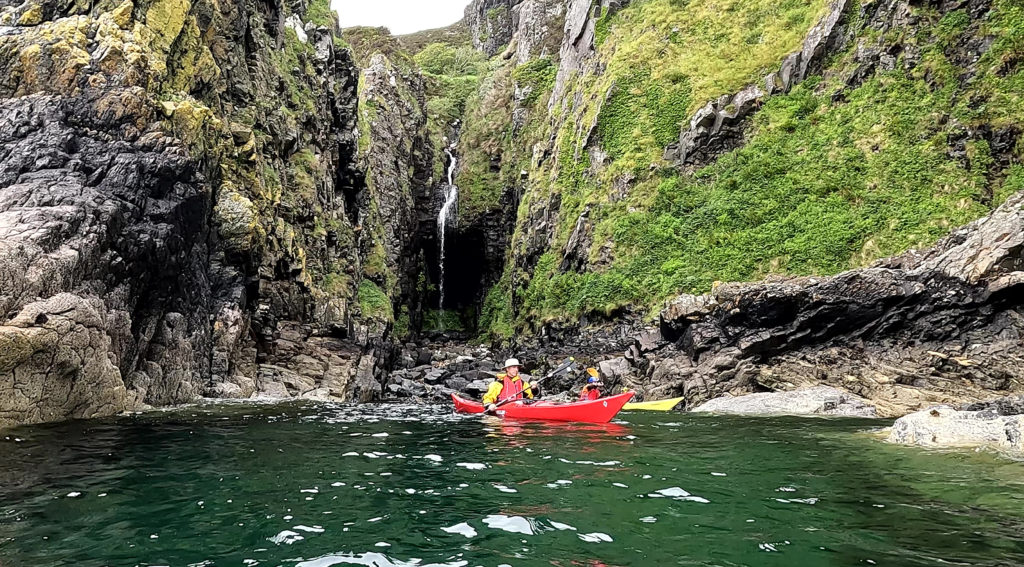 Continuing West round towards the point about halfway we stopped in a nice sheltered bay for a snack and fluid adjustment break.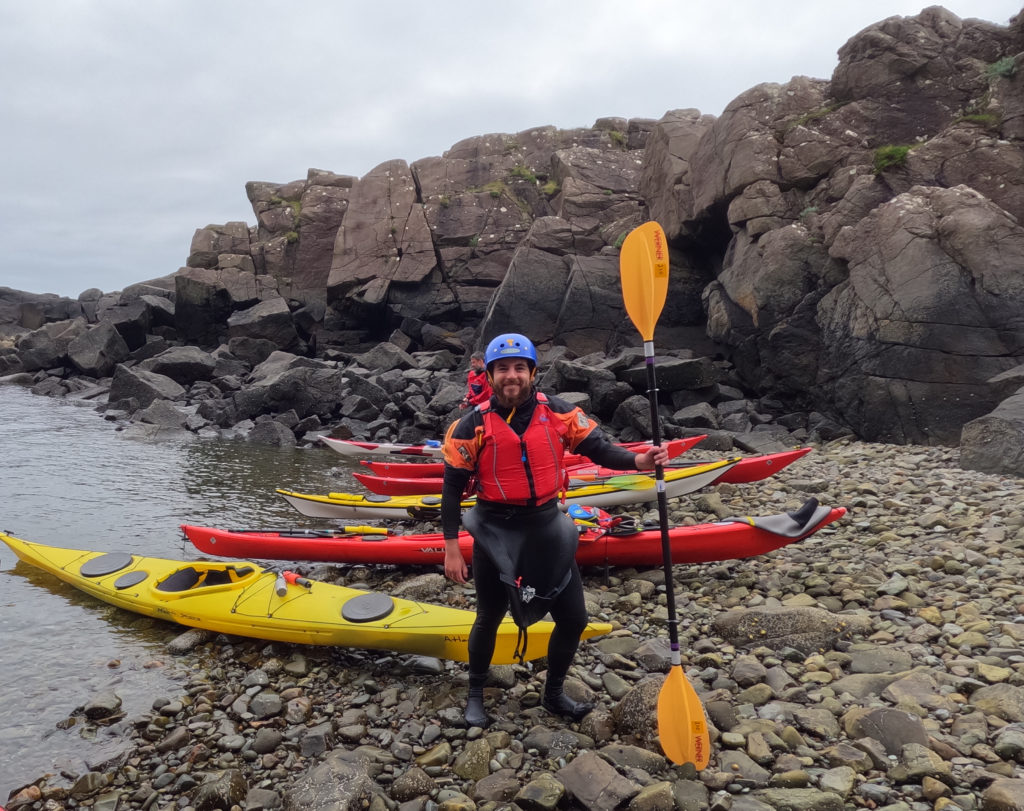 Moving on towards the West most point the geology of the cliffs gets interesting. Due to the ancient volcanic activity of the area, there are some very striking seams of basalt in the cliff faces.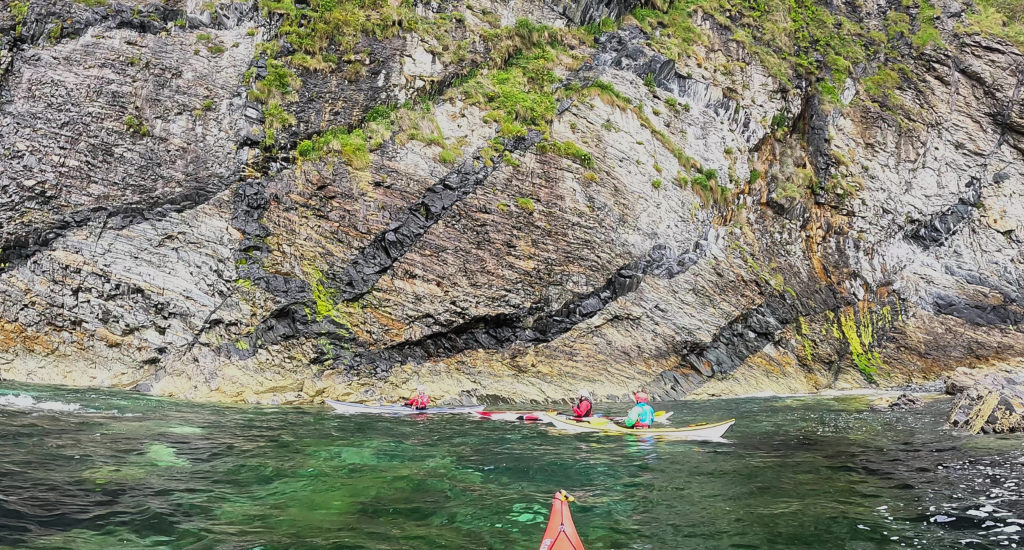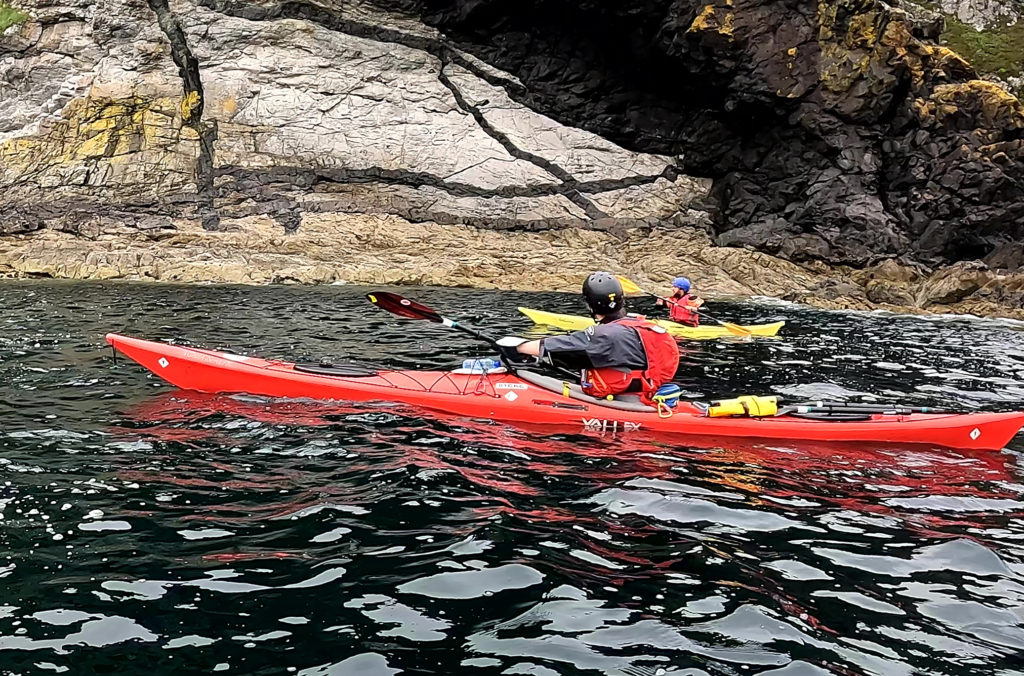 Approaching the West most point there was some more fun gaps to go through with some good swell surges.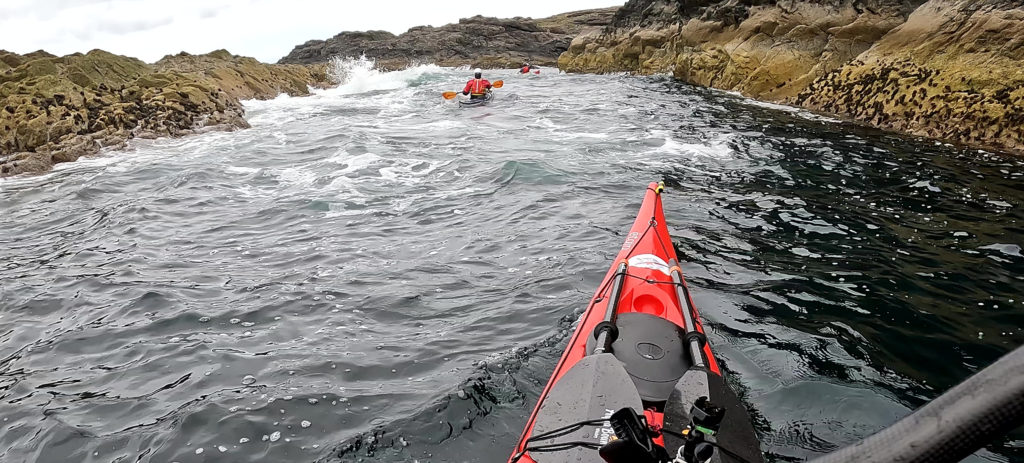 After rounding the West most point, we had to stop for a selfie in front of the lighthouse, which loses out on being the west most point by just over 100m. After some cat herding we got rafted up for the selfie.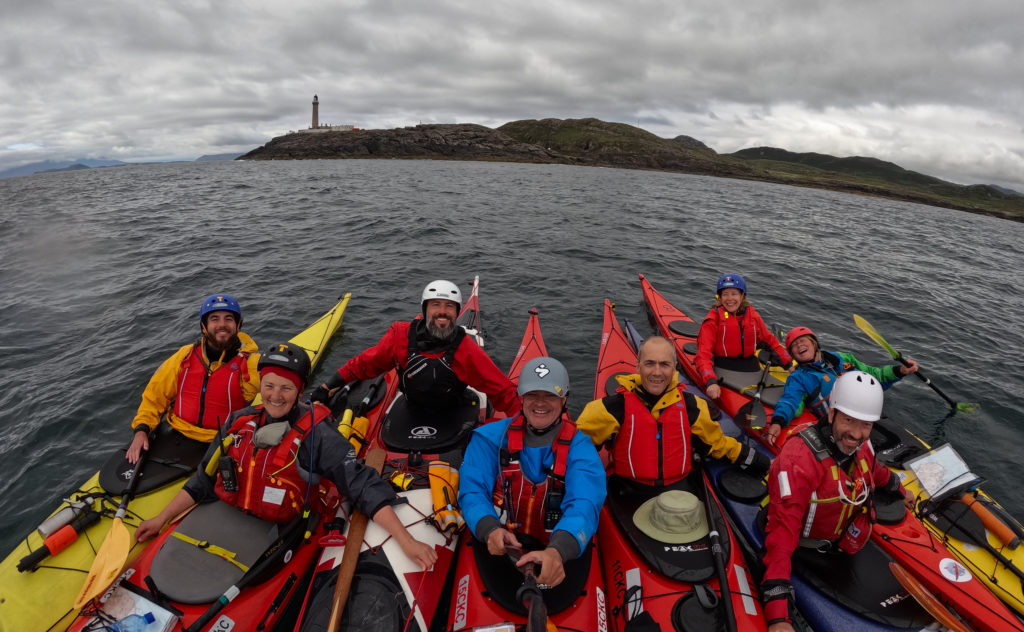 With a view back towards the west most point that we had just paddled past and the Isle of Mull in the distance.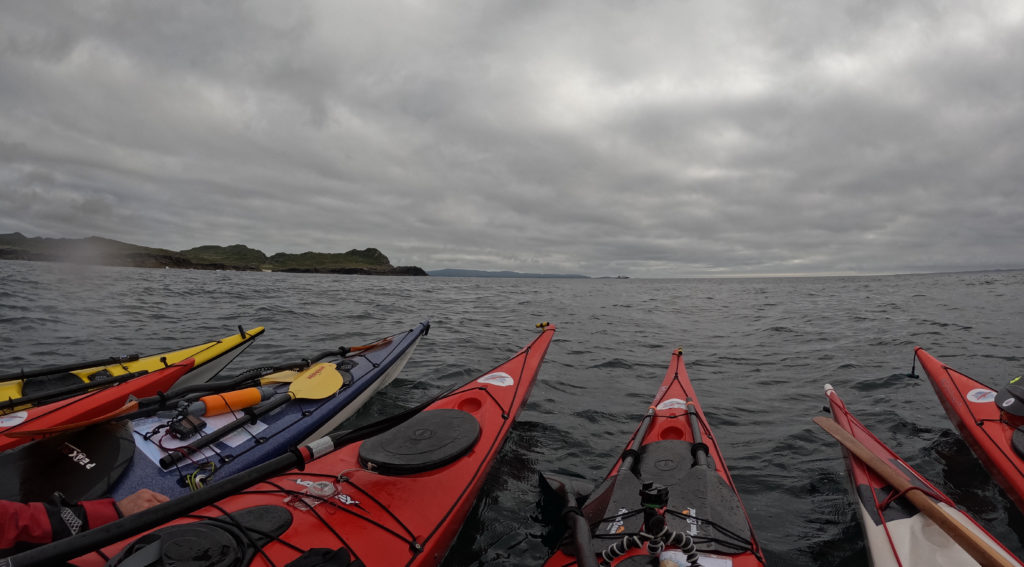 Just as we were rounding the point with the lighthouse, someone spotted a dolphin in the distance heading towards us. It casually swam right through the middle of our fleet without paying us any attention. It was pretty big, so we think it was a Bottlenose Dolphin. The kayak behind in the photo is 5.4m long.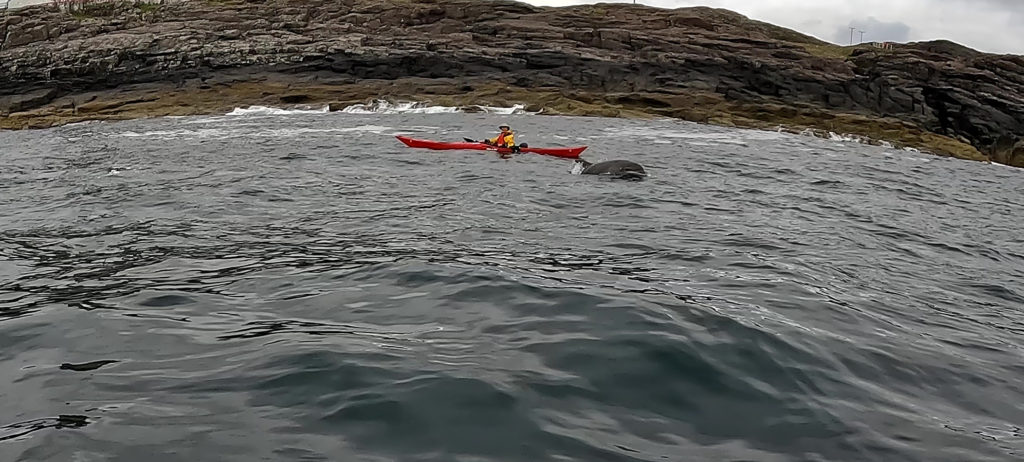 With everyone happy from the visitor, we continued past the lighthouse. Towards the bay that we were going to camp overnight.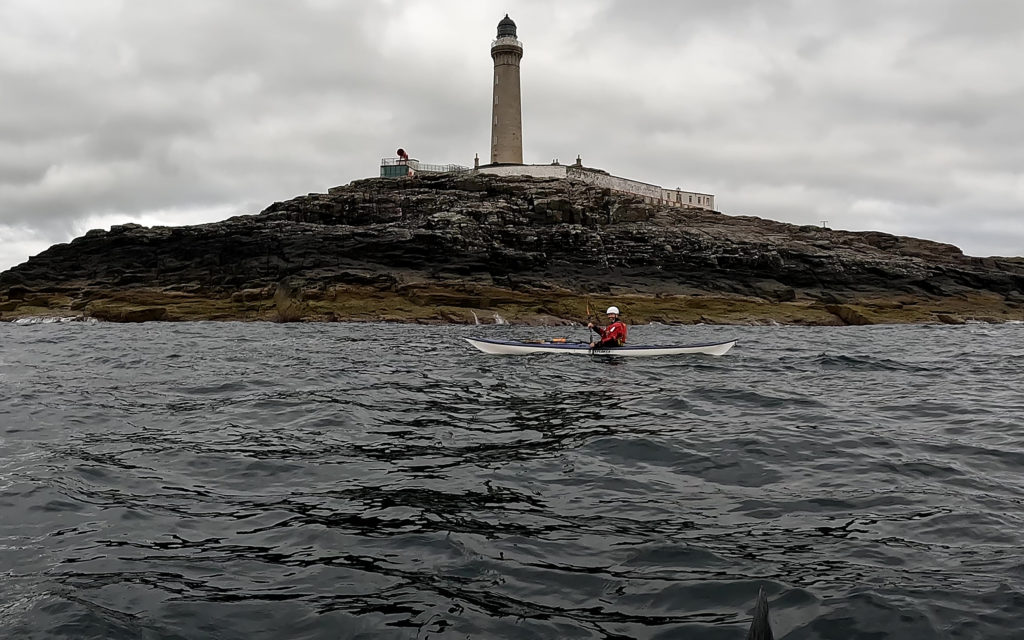 We landed in a nice sandy beach and stretched our legs.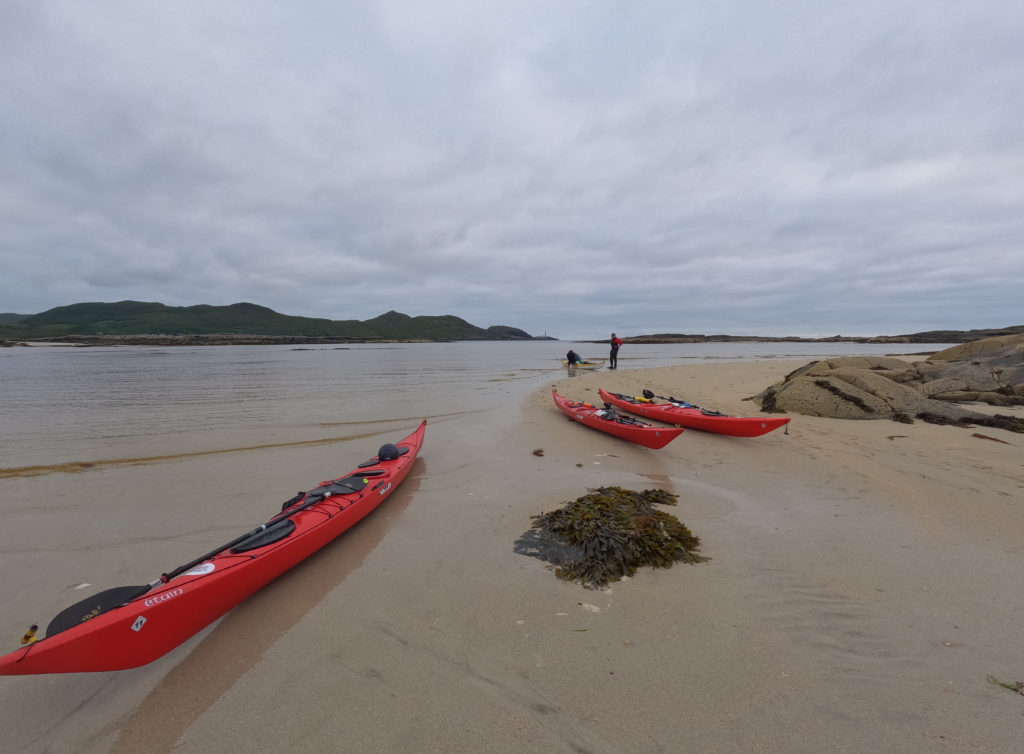 Then with some teamwork carried kayaks which were heavy with camping kit, above the high water mark.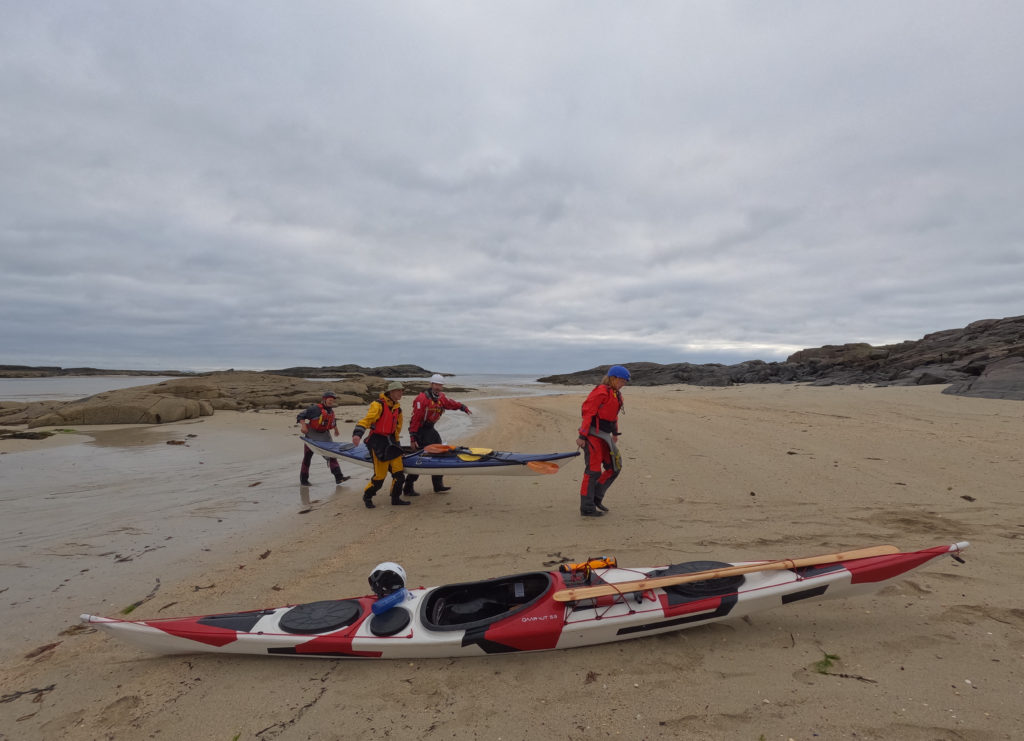 After pitching the tents with a nice view: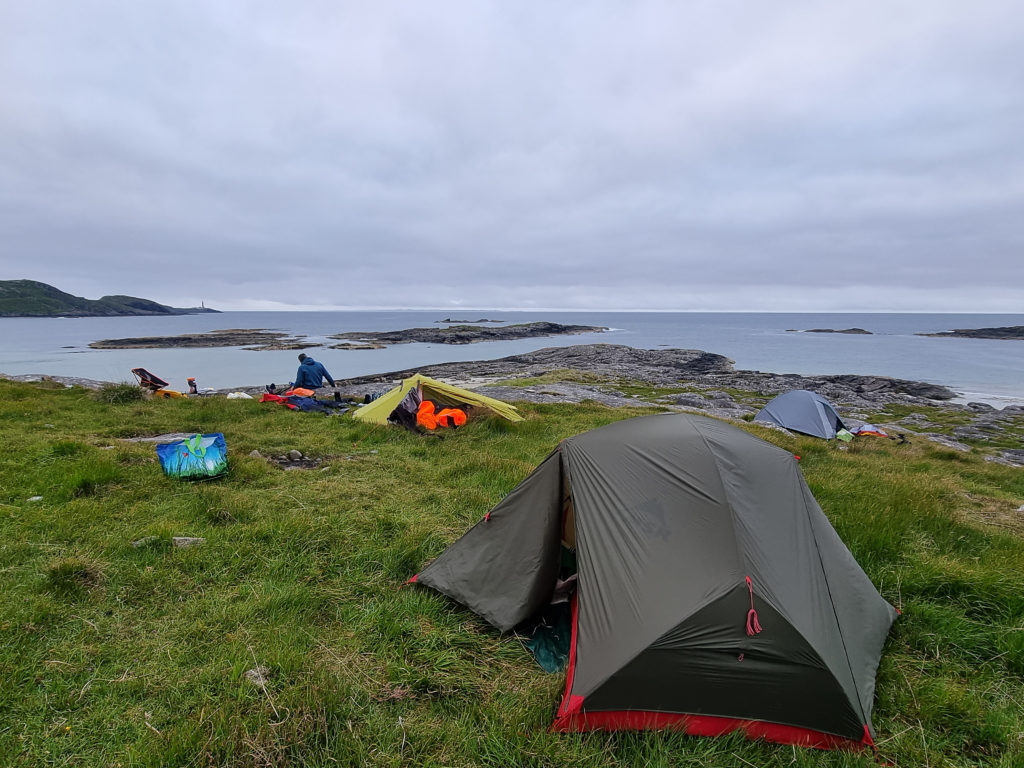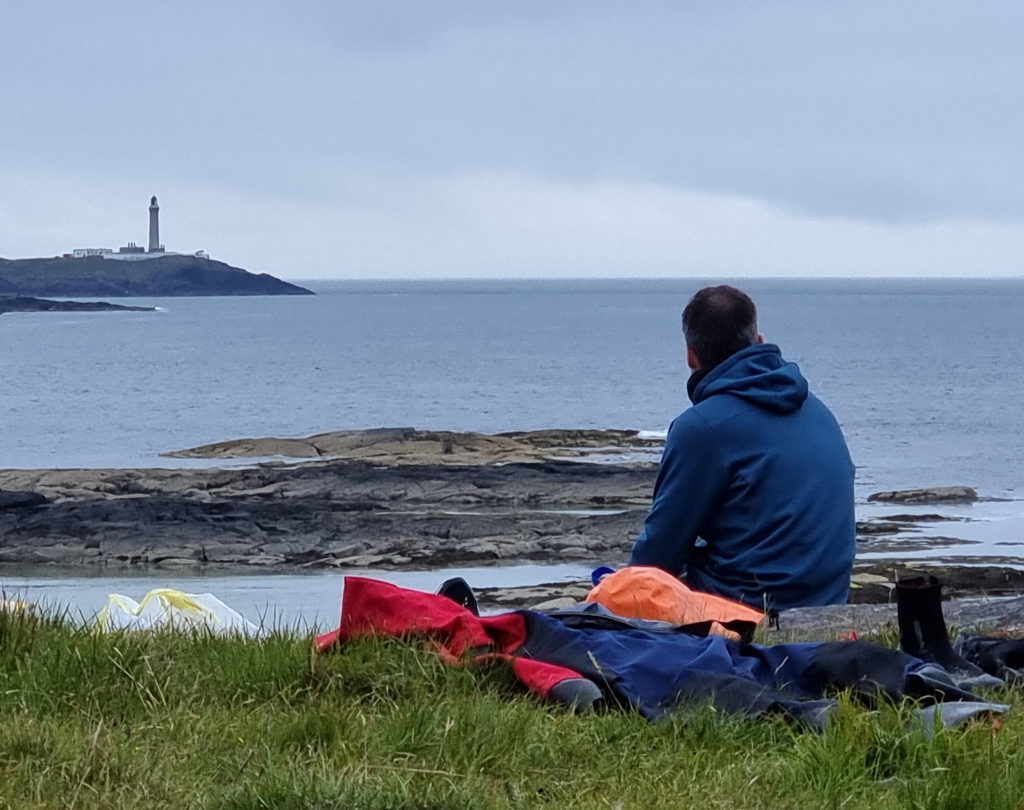 We said hello to the neighbors: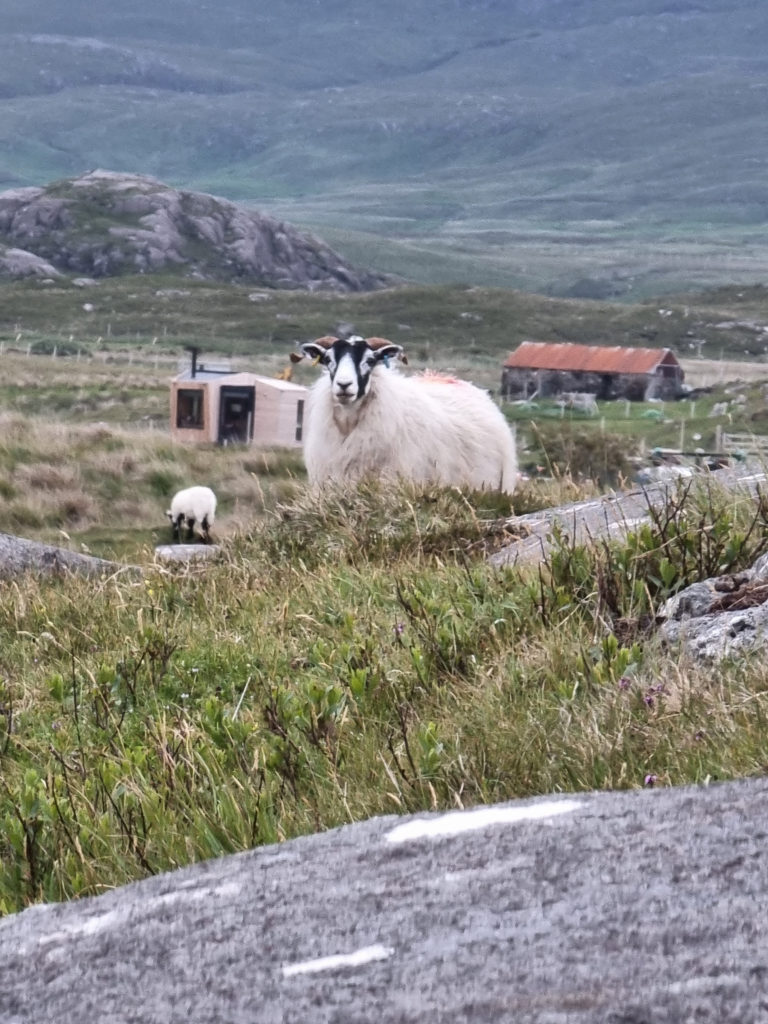 Then after cooking dinner we gathered round the camp fire for a few glasses of "Chateau Kayak", a very exclusive wine distinguished by being cut out of it's box and stuffed in a kayak hatch for the journey.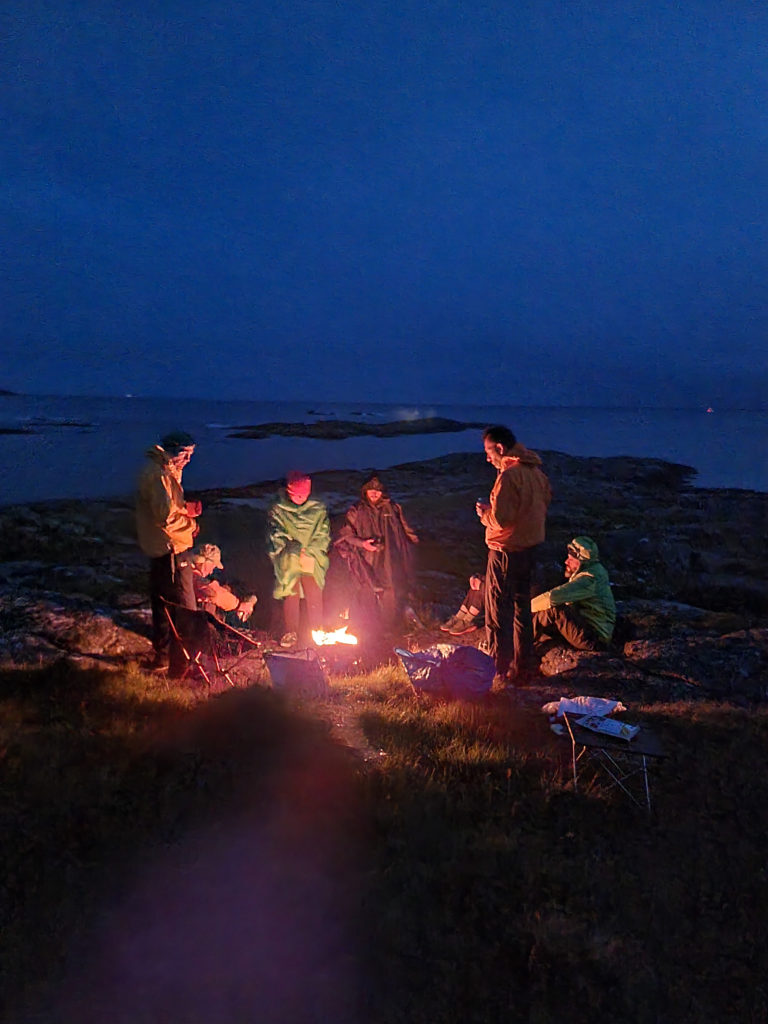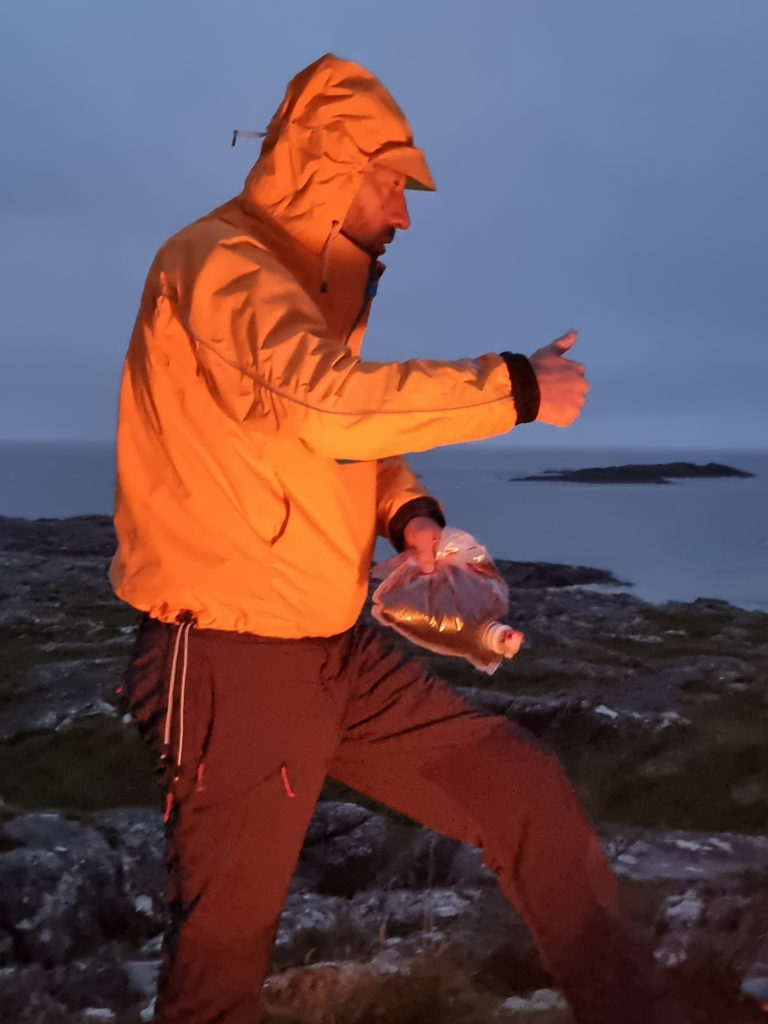 Wine boxes are perfect for kayaking. Packaging weighs less than a bottle, it packs into strange corners and doubles as a flotation device once consumed.