Thursday 23 June 2022 – Seals galore: Circumnavigation of Oronsay, Scotland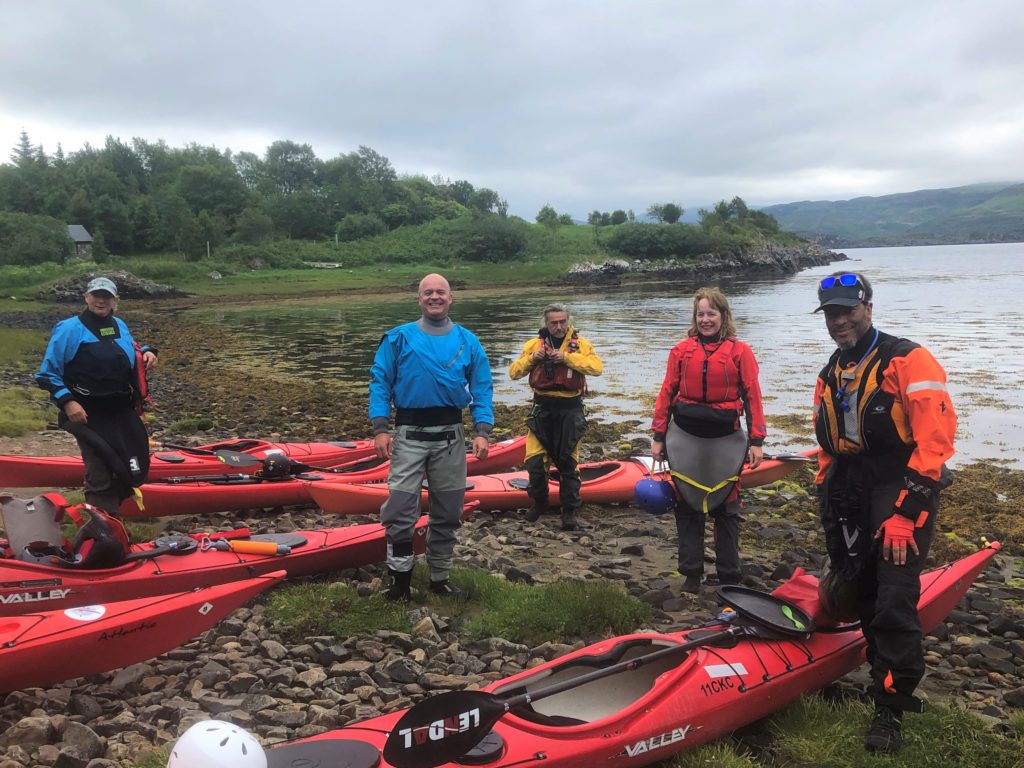 The CKC Kilchoan group split into two groups today. After checking with Geoff we didn't launch from the private jetty at Laga which was quite steep down to the water, but started from a much better launch point where the road goes close to the Camas Fearna beach, west of Glenborrodale, where there was good parking for 2 cars behind a passing place.
Mary, Philippe, Rich, Jo, Kenneth and Fiona got our kayaks via a peaty path onto the rocky beach and promptly had lunch since it was 2pm! Fiona enjoyed standing in the water (cleaning boots & dry trousers of the mud) whilst eating looking through the clear waters watching fish and crabs scuttle about.
We took a bearing and set off for the North westerly point of Oronsay, and then proceeded clockwise around the island. We saw loads of seals 😊 Many of them were in mum and pup pairs. Some were curious and followed us. Rich used the gentle nature of the paddle as an opportunity to practice his newly learnt Greenland rolling skills.
We went passed the passage at the southern side of Oronsay, and over shot to go clockwise around Eilean nan Eildean. At the southern end we realised we didn't have enough time to go further up Loch Teacuis if we were not to have a late evening. Plus we had a tidal window for paddling through SE corner of Oronsay if we were to complete the circumnavigation!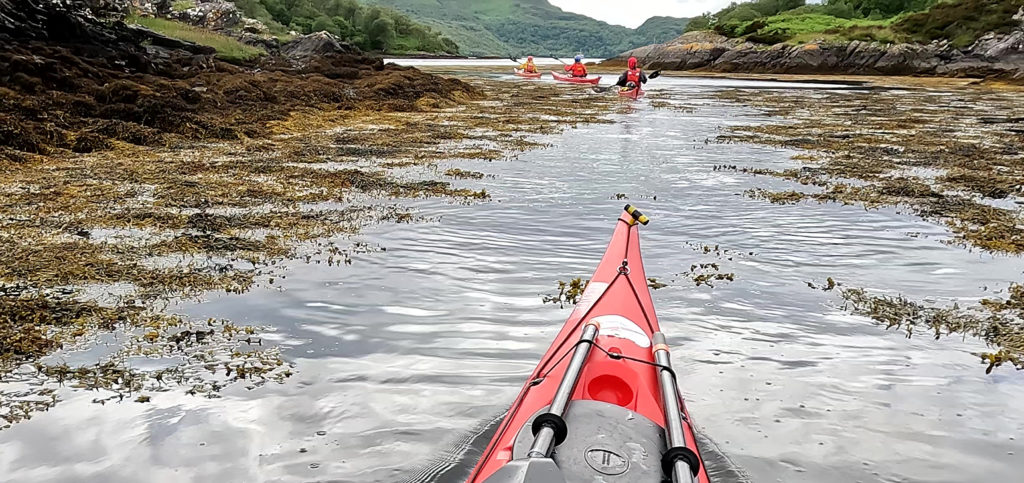 So we returned to the passage south of Oronsay which is only paddle-able at high water, and went through the floating seaweed ~3.30pm before stopping for a snack on the island.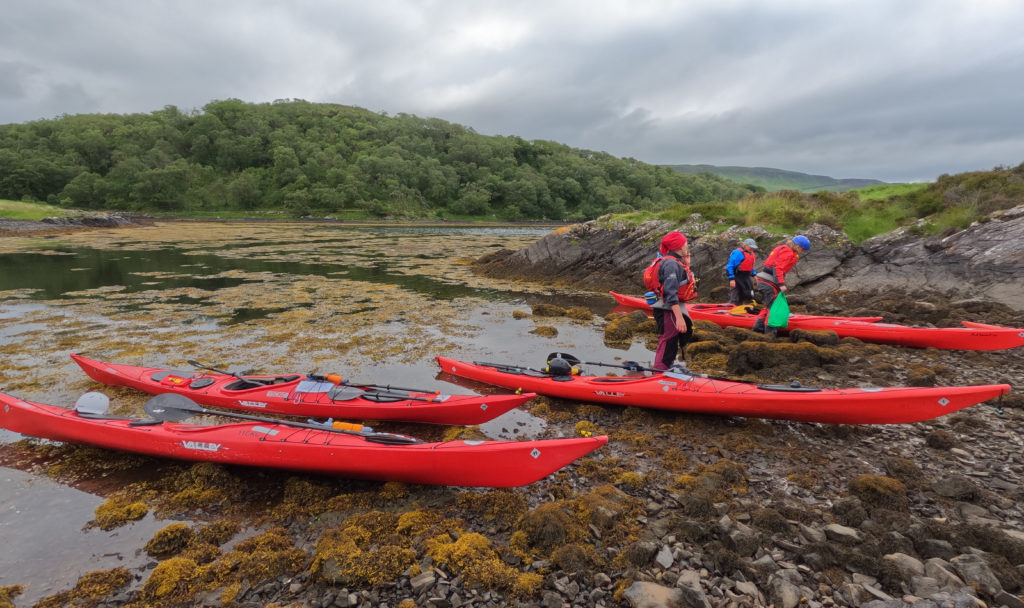 We continued clockwise around the island, with Fiona practicing using her new contact tow on Jo. Philippe found a rock to practice his hip flicks!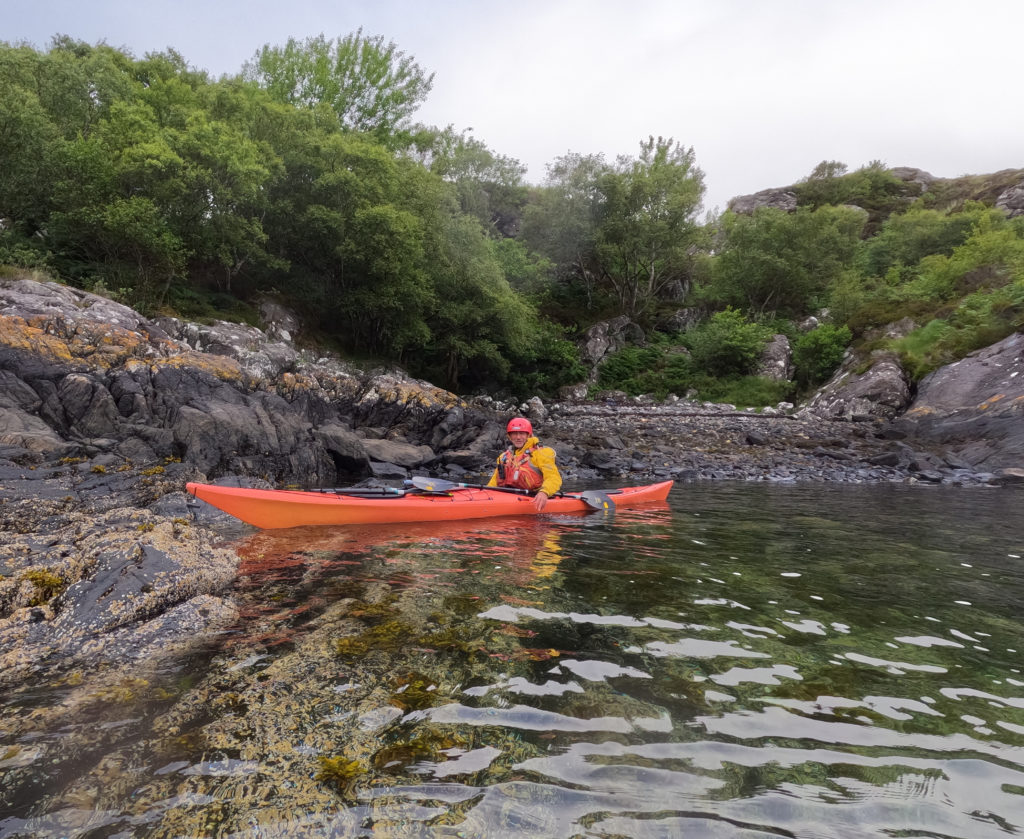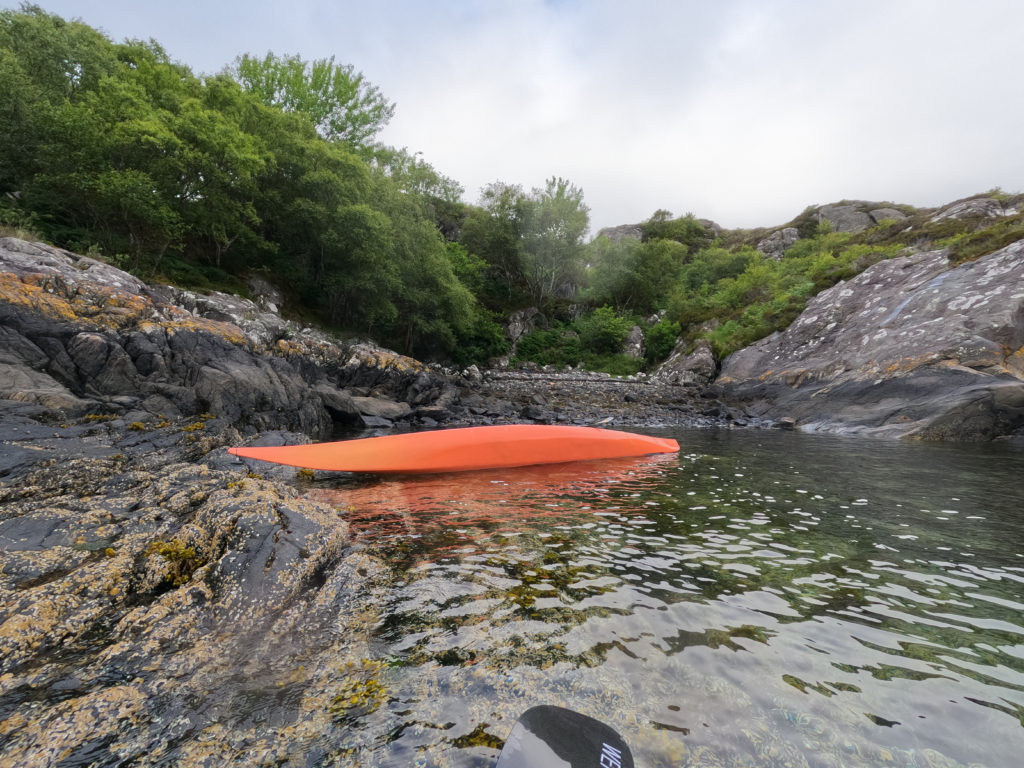 The island provided some rock hopping 😊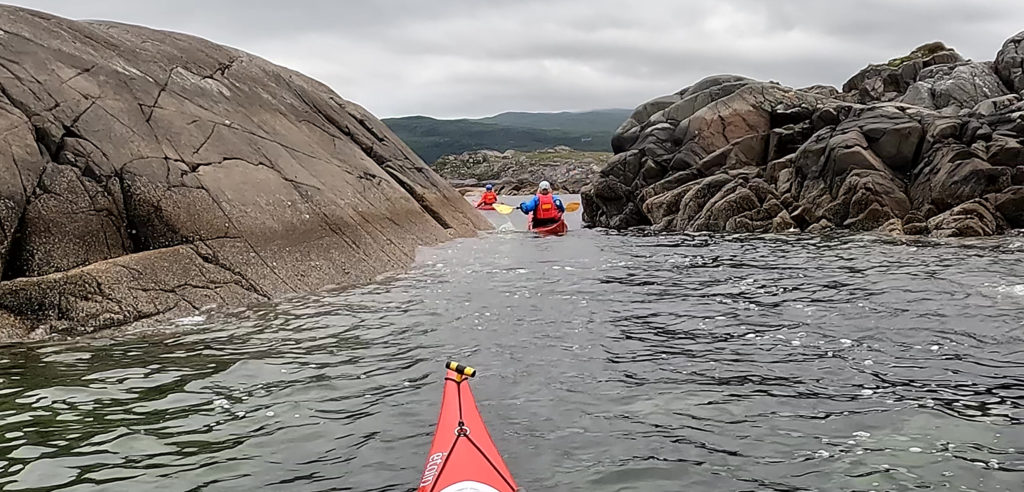 On the last section around the island we saw some wonderful (non stinging) purple jelly fish.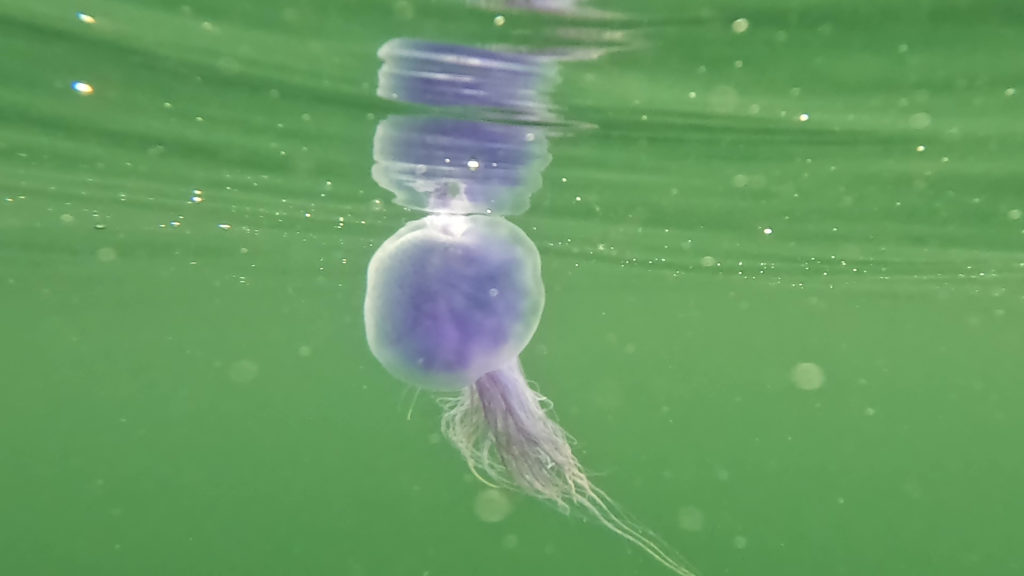 Once we returned to the NW headland of the island, we then practiced taking bearings to work out which way to point to return to the cars (wonderfully they were hidden which made the exercise valid!).
As we paddled across Loch Sunart it was fun to hear on the radio what was initially French and then German as a sailing boat was trying to guide their friend on a different sailing boat to a nearby sheltered mooring.
As we approached the beach, Philippe's red van came into view, Jo's compass bearing was accurate. Nearer the beach Rich managed to find the section of beach which had been cleared of rocks making it easier to take the kayaks up the beach.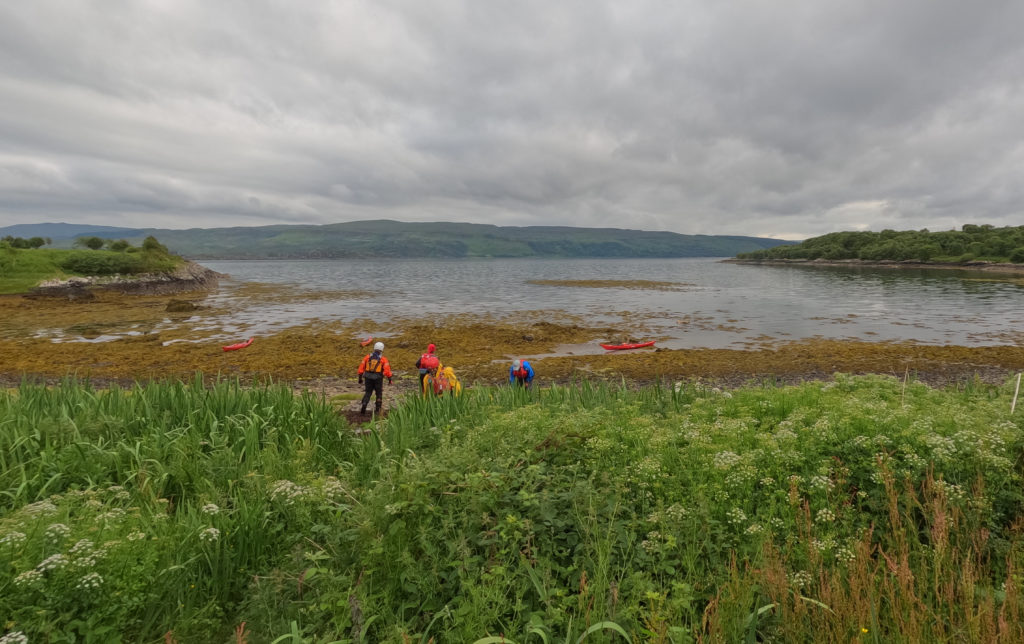 All in all a happy gentle paddle with lots of seal spotting, rolling for Rich, hip flicking for Philippe, practicing compass bearings for Jo, and shuussssssh Kenneth enjoyed being in a plastic sea kayak after his Trak!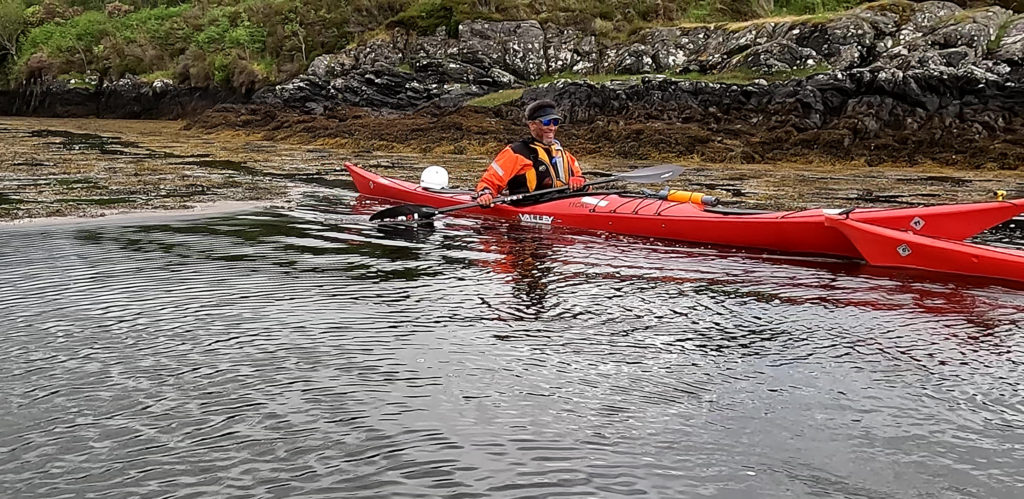 Trip detail estimates: We paddled in a more sheltered part of Loch Sunart, to avoid the full force of the wind. We only had ~F2 and very little swell during our paddle. HW was at 3pm. We started ~2.45pm & landed ~5.15pm. The route was ~13km and took us ~2.5hr including stops.