Sunday 10th April 2011
Always up for an interesting paddle and to push our kayaking skills, we arranged for the club to head out to sea for a few miles in search of a wind farm, off the Kent coast at Herne Bay. We found it, along with the upper limits of our endurance after five solid hours sat in a boat on a sunny Spring day, clocking up around 12 nautical miles there and back. 
Nine of us took up the challenge including Rob Davis from SeaPoint who headed up the armada, when we left shore just before 11am on Sunday morning – having made the getaway from London relatively pain free and in good time. Our destination and visual bearing was the furthest wind turbine we could see to the right, which squatted on the horizon line – almost due North from our get-in point next to the harbour. 
Holding tight formation, we paddled across an incoming (up estuary) tide and into the North-easterly that reached Force 4 at times.  The swells and breaking waves picked up every now and then, but apart from a little discomfort from the side on pitching it all went well, if only seaming to take longer and longer to make headway. Geoff, always keen for some extra fun – kept paddling off, only to come surfing back to the group minutes later, before repeating his little side excursion over again.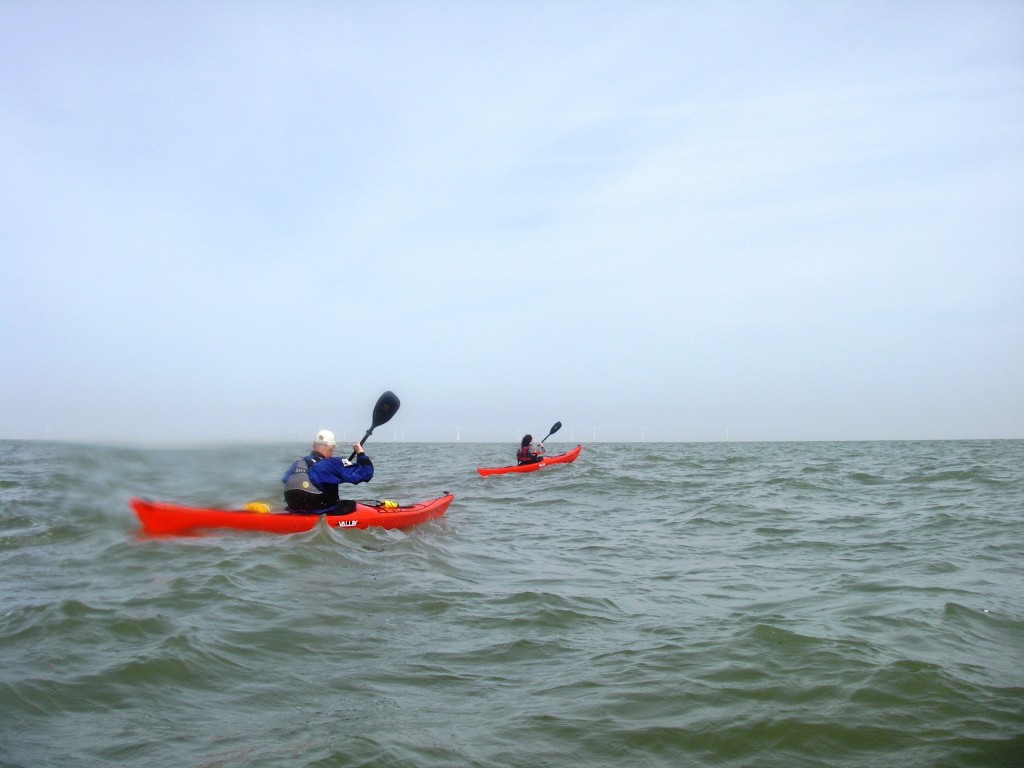 Taking hourly rest-breaks for much needed hydration (although conscious of the lack of loo-stop-opps) and a bite to eat, we kept both motivation and energy levels high as we persevered to make those tiny pinwheels turn into the whopping 123m tall power machines that they are.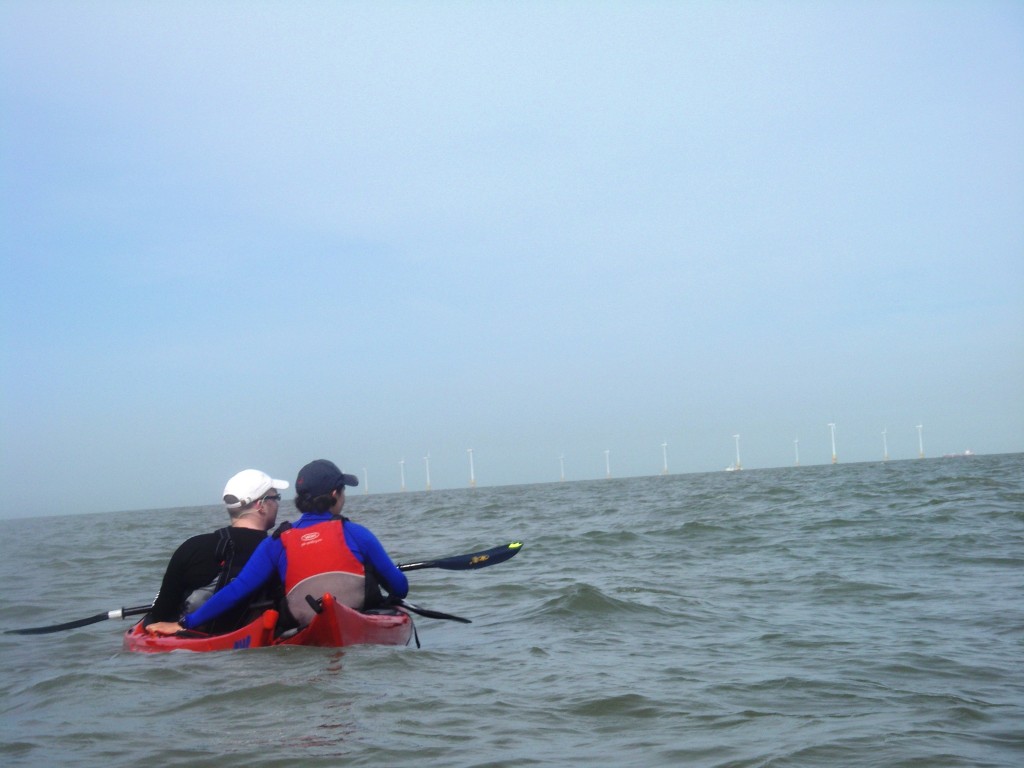 When we finally made it there, I found myself suffering from a kind of reverse-vertigo – legs trembling, caught breath – as I sat in my boat stared up at the dynamic force of the three blades gracefully moving around and around so far up into the sky. These truly are the new colossal centurions of the South East estuary.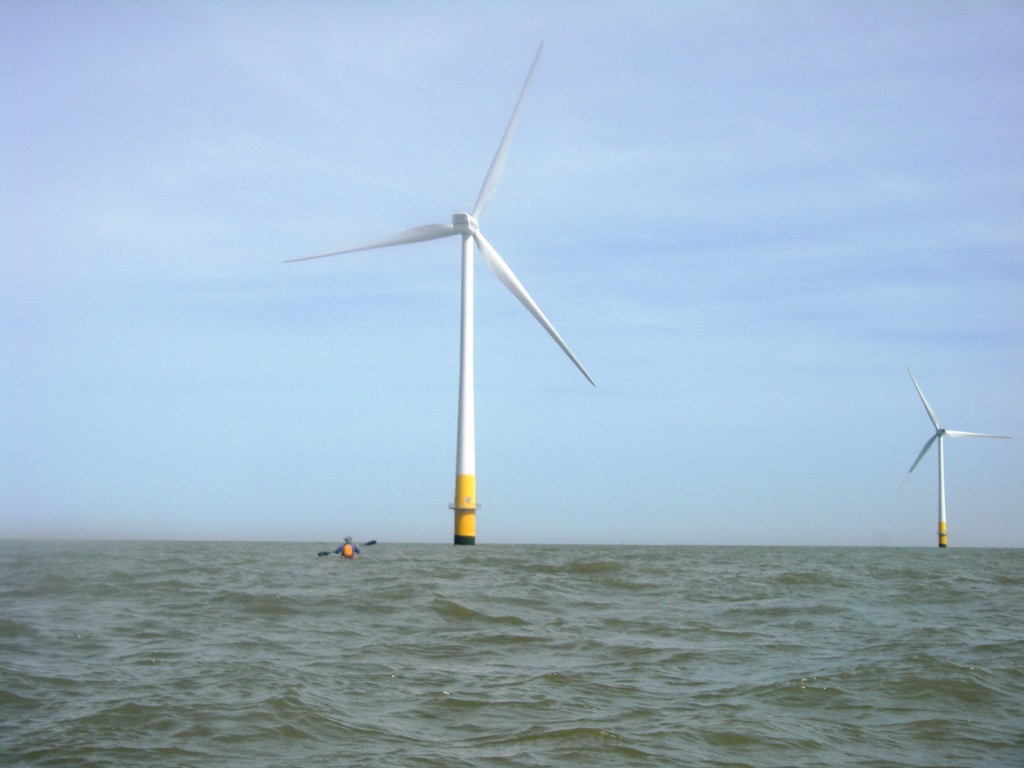 Turning back for land, we were thankful for both our maps, compasses and (brought along) local knowledge as the distant coastline, although visible, was a long brown – almost indistinct – smudge across the horizon. So with our sights firmly set on Herne Bay's water tower 'wine glass' sticking up above the smudge we started to paddle back. 
The return journey was slower than the outbound despite the tailwind as energy levels within the group began to flag and distraction overtook desire for the toilet, as we all began to focus on getting back 'as quickly as possible'. 
Back on terra firma we all rushed to the 'building with the turrets' then changed, packed up kit and boats and went to sample some of the local delights and hospitality in the nearest pub – although, to be honest the consensus was that the car park was better! So we ditched the pub sharpish, grabbed some well earned fish'n'chips and propped ourselves up against the cars and watched the seagulls before heading back to the big smoke.
John M