Jacks of all trades – getting ready for a Royal Wedding Paddle
Groovy-baby! With the help of Katie W and Richard H, I was able to turn our two Atlantic's into a couple of floating Union Jack's that would make Austin Powers weep with envy. These boats have been made to resemble our national flag to show CKC's support for the Royal wedding on Friday 29 April, and to lead a very special river trip down the Thames to watch the ceremony from the water.
To honour the occasion, the boats have also been renamed 'Will' and 'Kate' and – as I'm sure you'll agree look fantastic together.  It took a couple of hours in the sunshine on Saturday morning, along with about 100m of coloured tape to transform these simple looking boats into things of beauty that turned quite a few heads and prompted quite a few enquiries from the locals. At one point we even found ourselves with a potential new member, although he needs to celebrate another 15 or so birthdays first.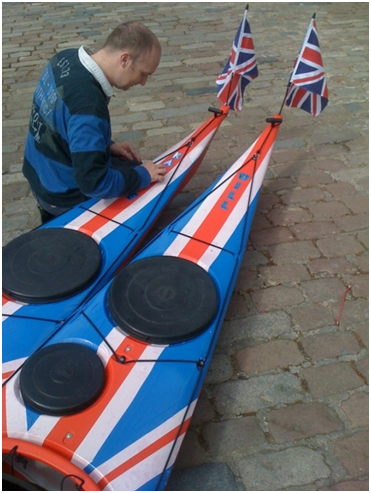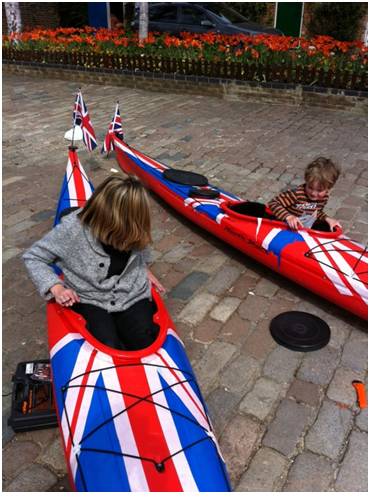 Any Club members wanting to get themselves on this special Royal Wedding Paddle and travel down to Westminster Bridge with our very own Will and Kate, make sure you show your interest on the trip sign-up page as soon as possible.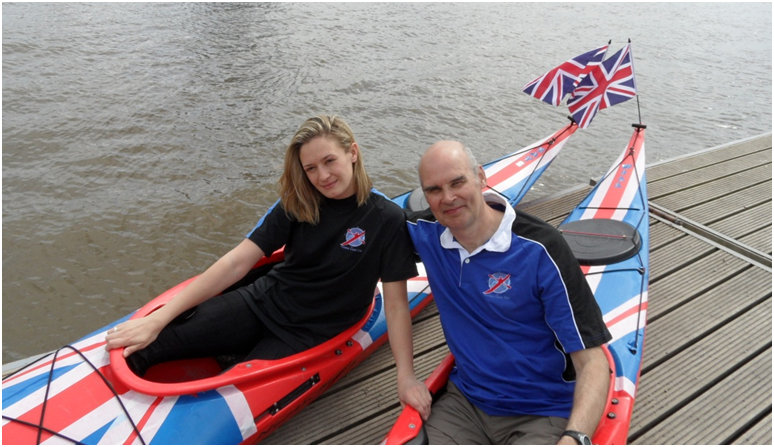 John M