On Saturday morning we drove down to Shoreham-by-Sea nibbling on bacon rolls and arrived at 9am – possibly one of the quickest trips to the coast.
The meeting location was marked by a lighthouse on Shoreham Harbour. Tudor, Olwen and Cathy were already at the (free) car park unloading their boats having got owner of the coffee van on the beach to unlock the 2m height barrier to let them in.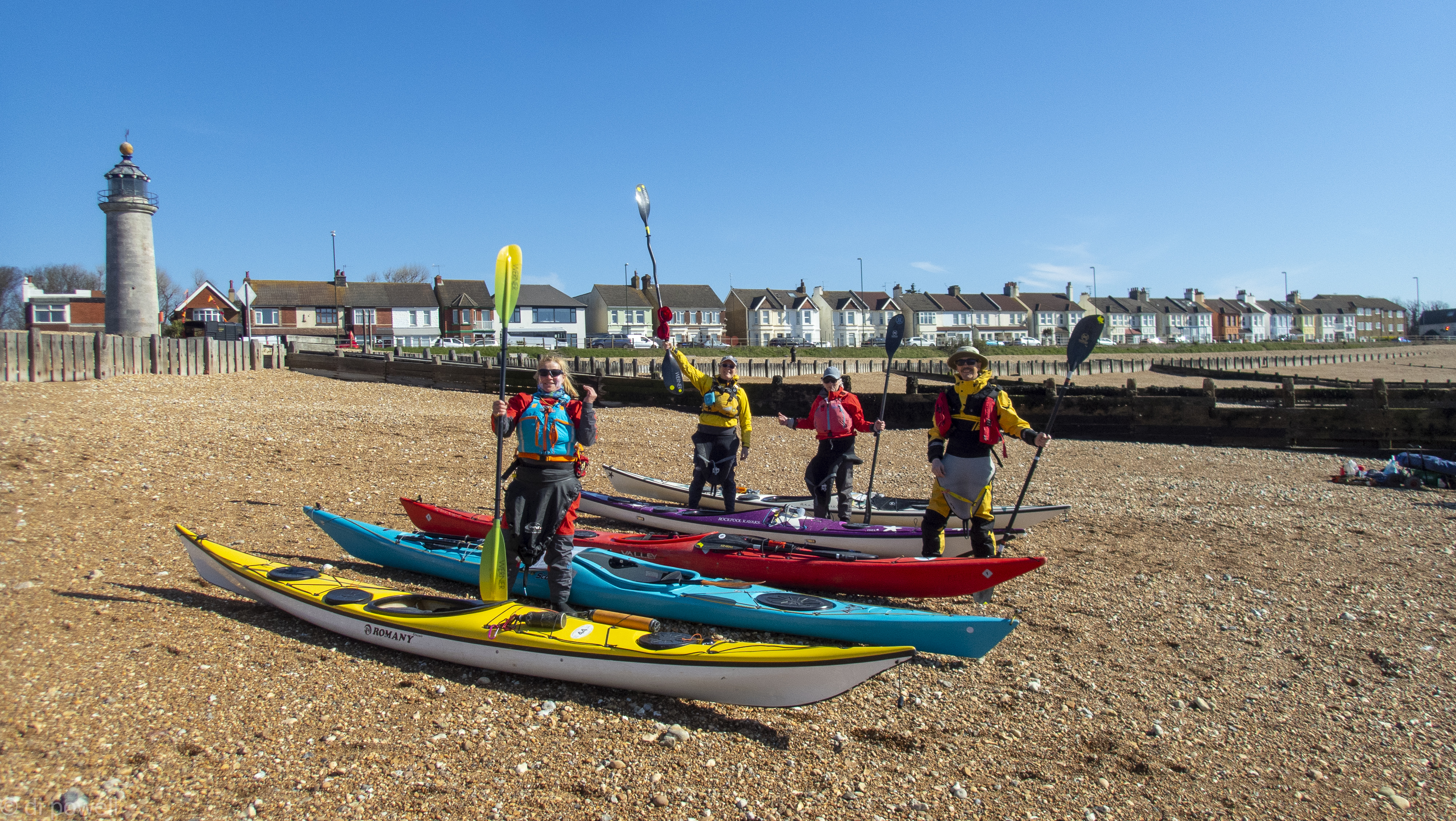 After getting changed and moving the boats down to the water, we had a safety briefing covering the rules of the harbour that the harbourmaster had kindly sent to us (at the same time as confirming no launch fees would be due). Launching at 10:10 am we follow the right-hand arm of the harbour wall out to the sea. Once out of the harbour the wind picked up to force three. We paddle for 40 minutes south looking for a southerly cardinal marker. We arrive at a buoy at 10:50 am but it is not a cardinal marker. We get quite confused, but on checking the GPS see that it is actually where we are meant to be to turn Eastwards.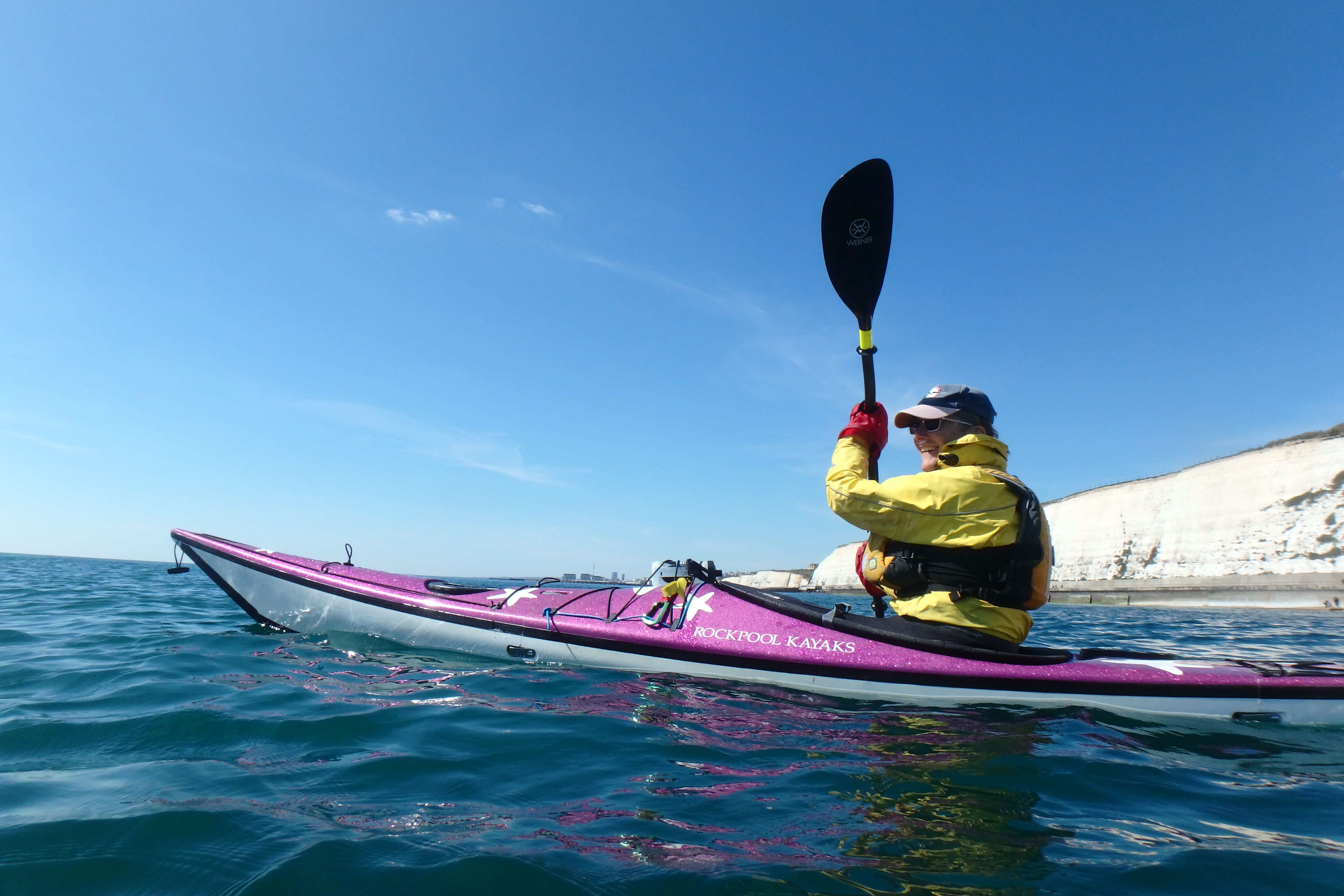 The planned route was to follow three more yellow buoys spaced about 1.5nm apart, but somewhat disappointingly, none exist. As we approach Brighton Marina a sailing regatta was underway but luckily moves away before we arrive. We head towards Beacon Mill, Rottingdean – a Grade II listed windmill from 1802, now restored as a seamark on top of the hill above Rottingdean. Arriving at the beach at 1 pm.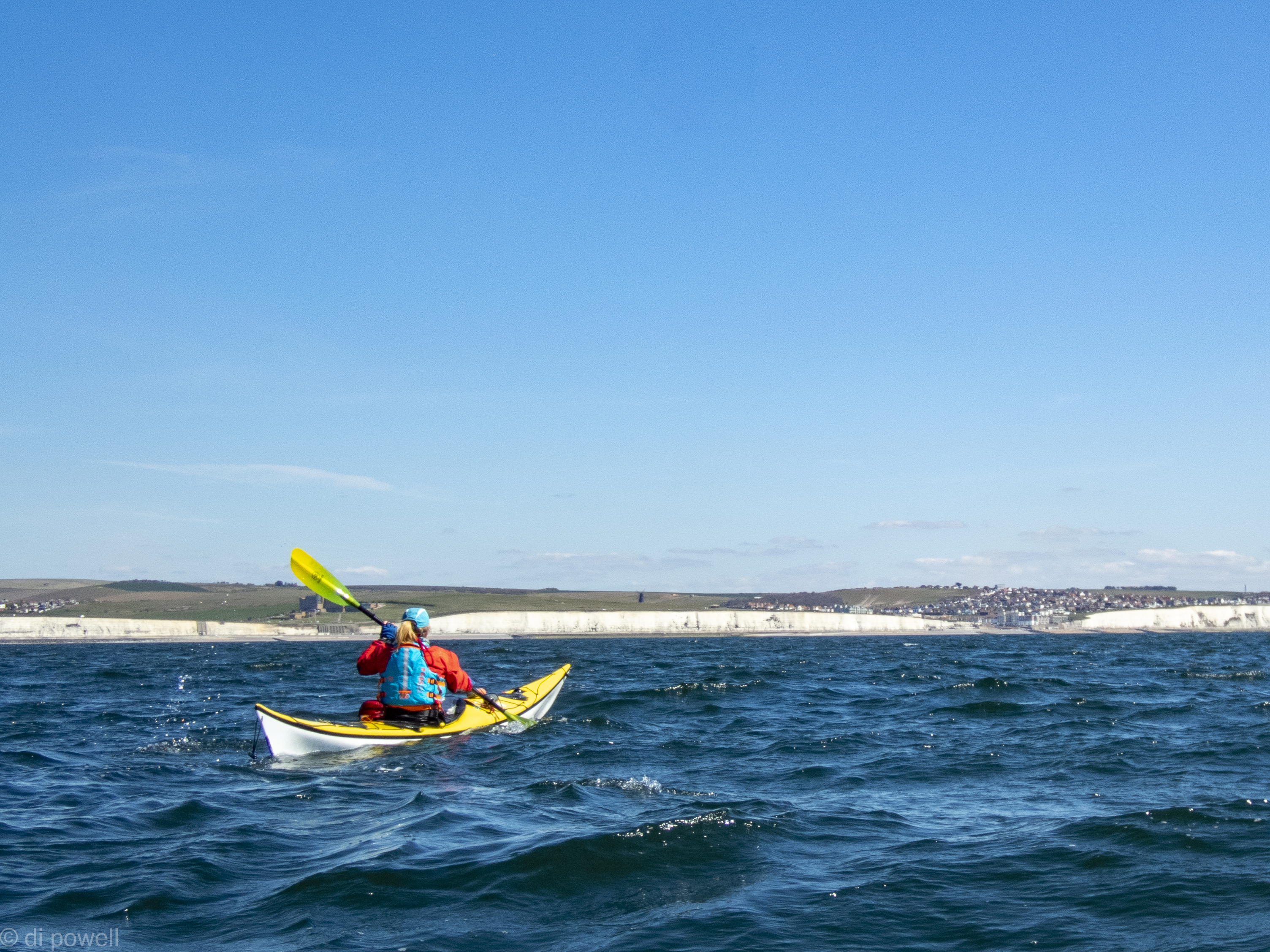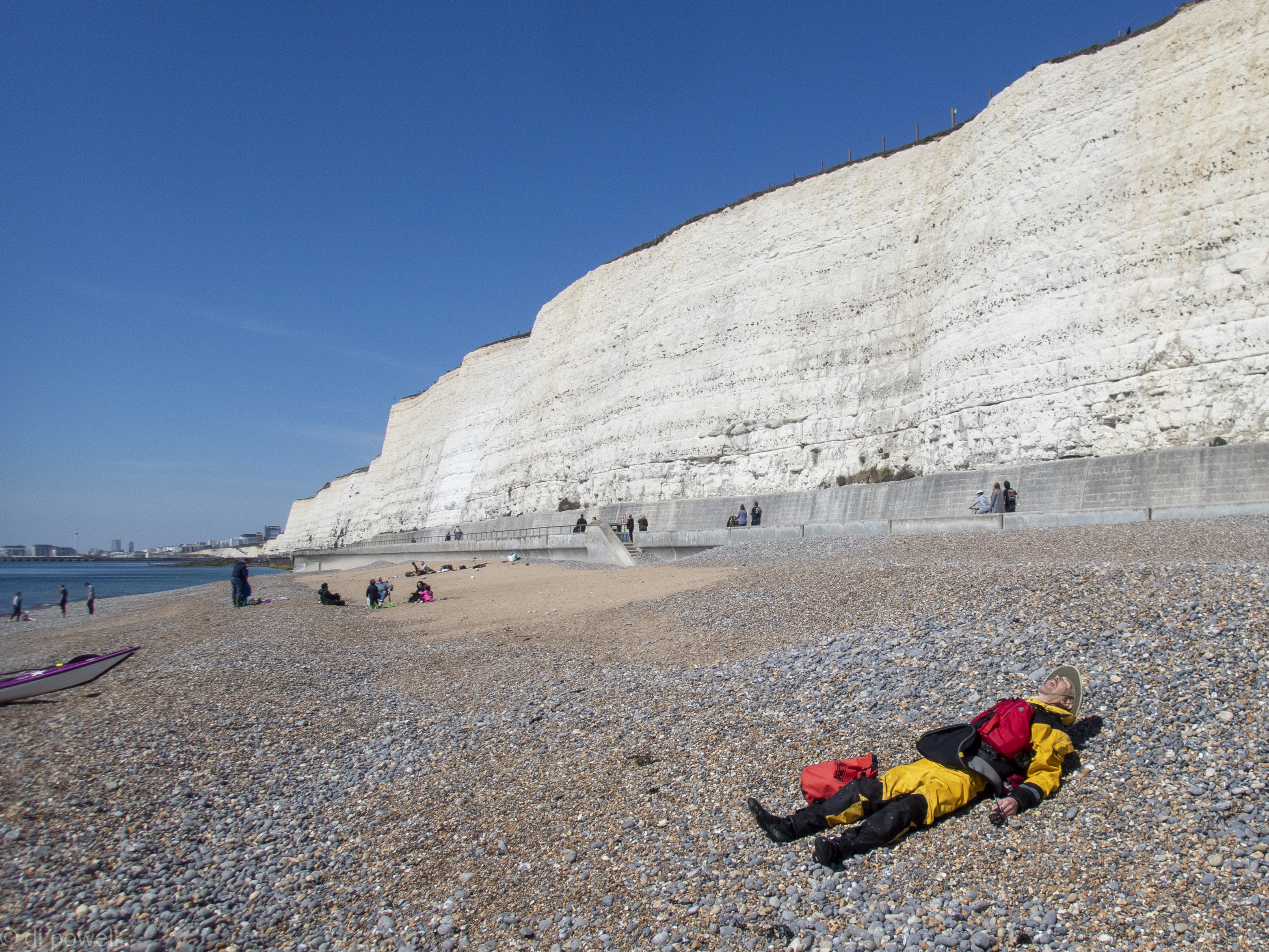 We have a slightly longer than planned lunch break, a lie down on the pebble beach in the sun next to a gorgeous long white cliff. On the way back we decide not to retrace our steps but go on the same bearing without going out to sea. Although about 8nm away, we can actually see Shoreham Harbour from our lunch spot. Closer in to the beach we come across a lot more boat traffic including a bunch of jet skis.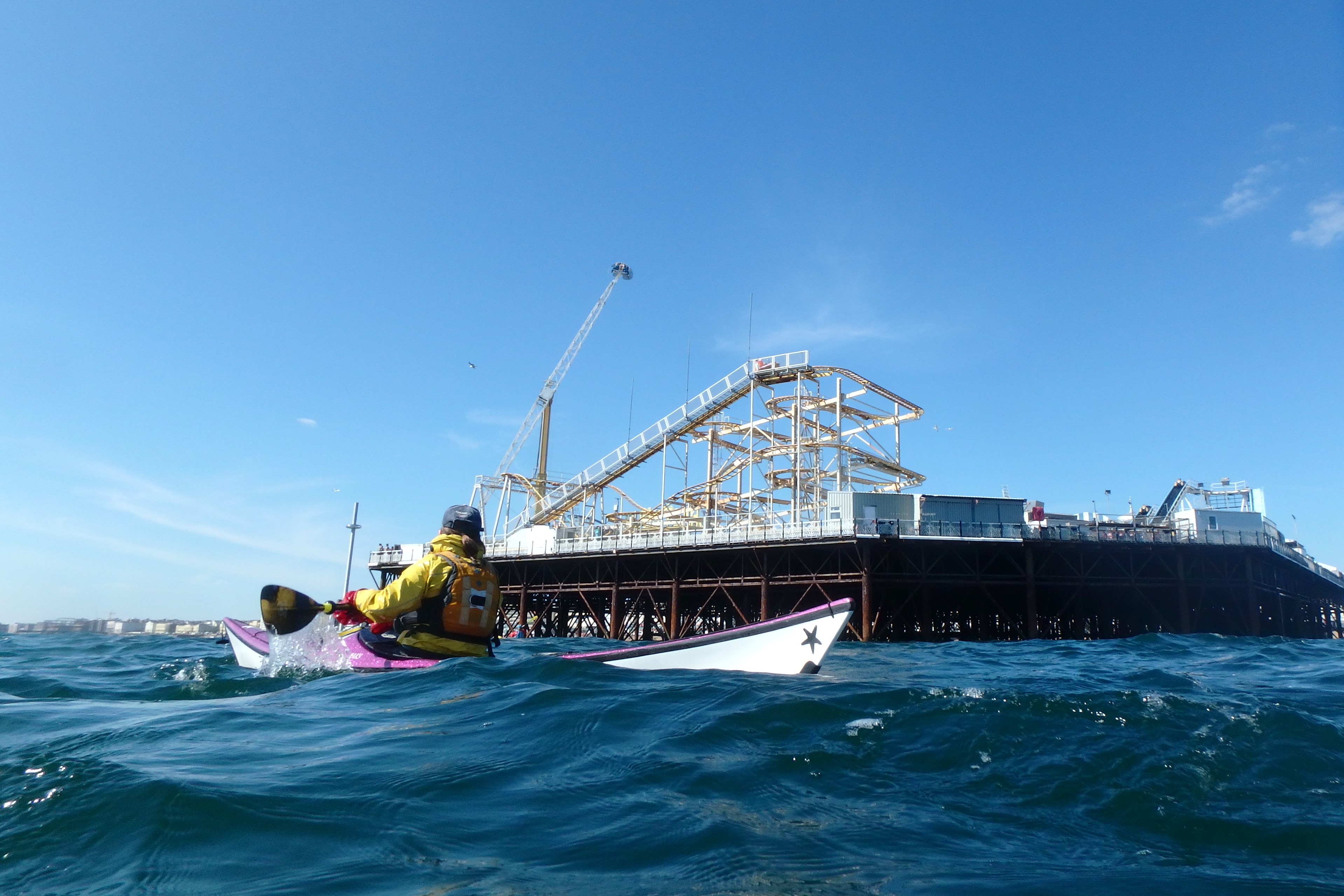 Arriving at Brighton Palace Pier (also Grade II listed), we see a fairground ride flinging people into the air at an alarming rate, see a large number of people gathered on Brighton beach and a large pole with a bobble on it. Olwen advises us that the bobble goes up and down and is actually a bar.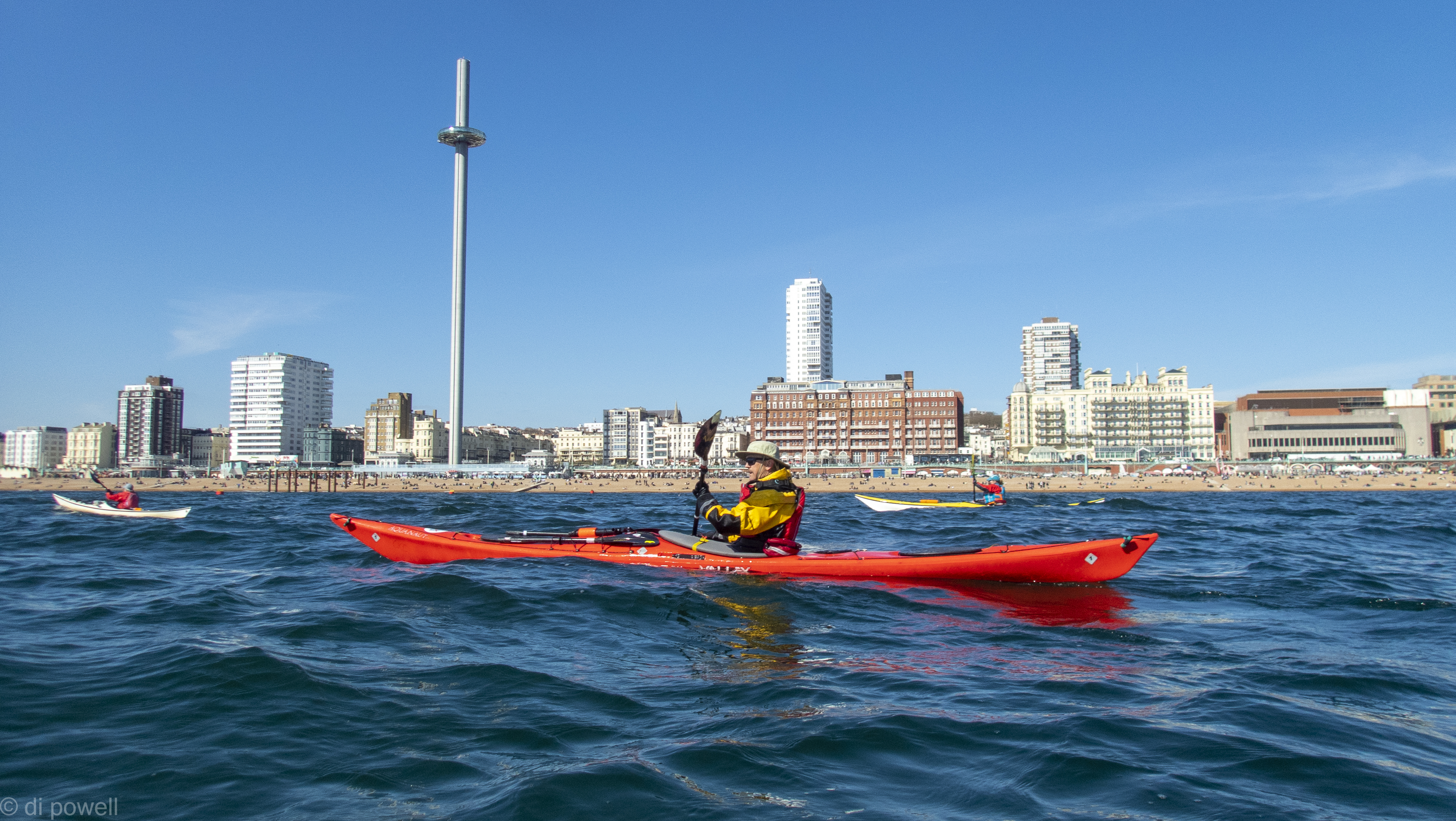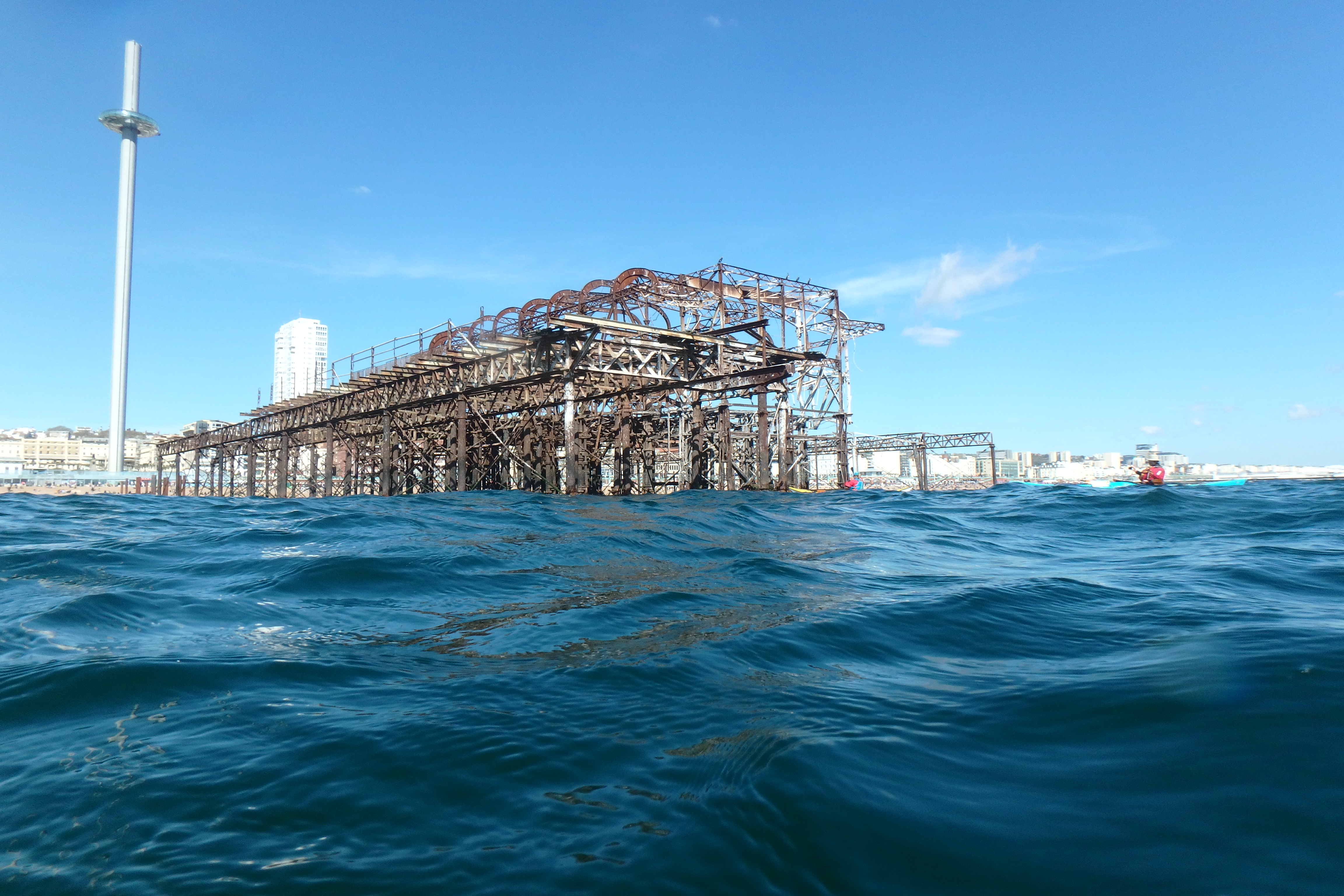 After passing the old pier and beach huts we paddle back to Shoreham with a surprisingly strong tidal flow. In fact the whole trip was quietly surprising: a fast trip down, a lack of buoys, sunshine, a quiet beach for lunch, beautiful white cliffs and most surprising of all: how pleasant it was paddling on the south coast, even in a fairly built up part of the coastline. Then just to emphasis the surprising-ness of the day, near Shoreham, we see some graffiti that announces "I really dislike paella". Definitely surprising.