For all of you who didn't make it down to the open day at Cremorne Riverside yesterday, where Desperate Measures (the canoe shop) had loads of kit for us to play with (and buy), you'll probably want to click here to read up on what you missed.  But in a nut shell, there was lots and lots of kit fondling on one side of the deck, while the Friends of Cremorne Riverside and Kayaking London teams put on a whopping BBQ on the other, to make sure we needed to try on the larger sizes!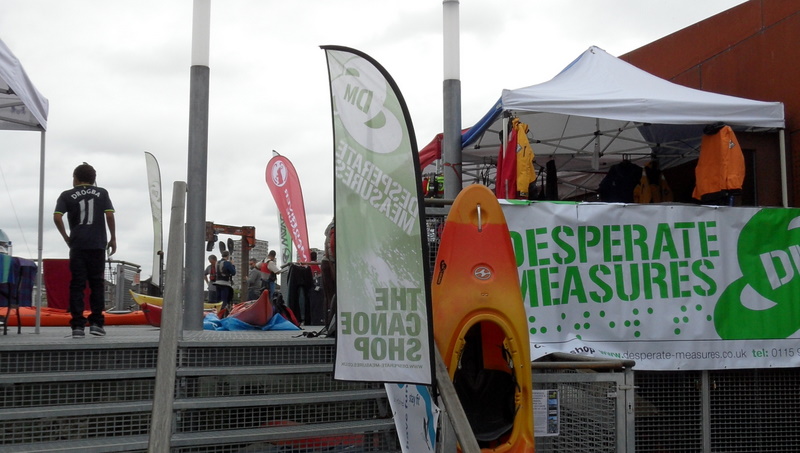 I for one am sure stoked with my new Sweet helmet, Palm buoyancy aid and Teva water shoes 🙂 and unless I'm mistaken, Geoff had his eye on one of the new breed of sea kayaks they had there to demo… but I guess we'll have to wait and see.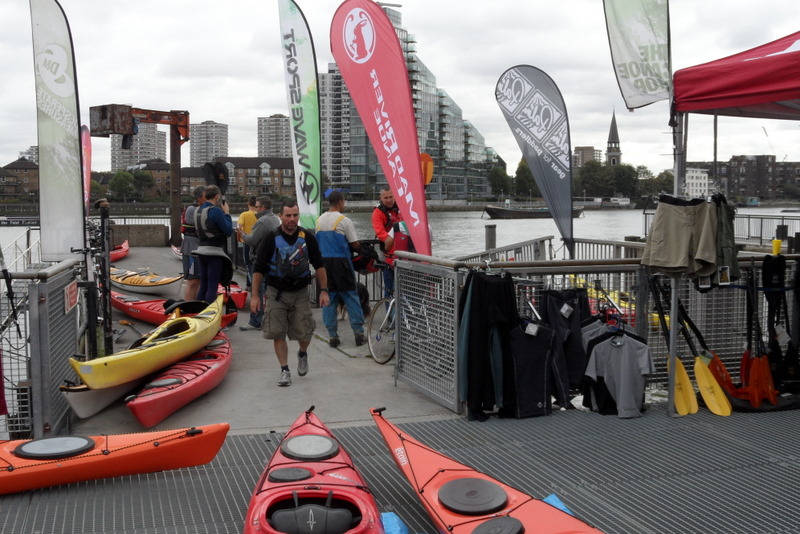 It seemed to be a great success and, hopefully will be the first of many visits by the guys at Desperate Measures – so make sure you come along to the next one.
Judes