Four CKC paddlers today picked up their 'VHF Licence' after a full-on day at the Timuna Sea training centre Canary Wharf, squawking "Mayday, Mayday, Mayday" in to a range of short range radios.  The course, endorsed by the Royal Yachting Association (RYA) is required for anyone who wishes to use a Digital Selective Calling (DSC) radio or VHF when on the water or at sea.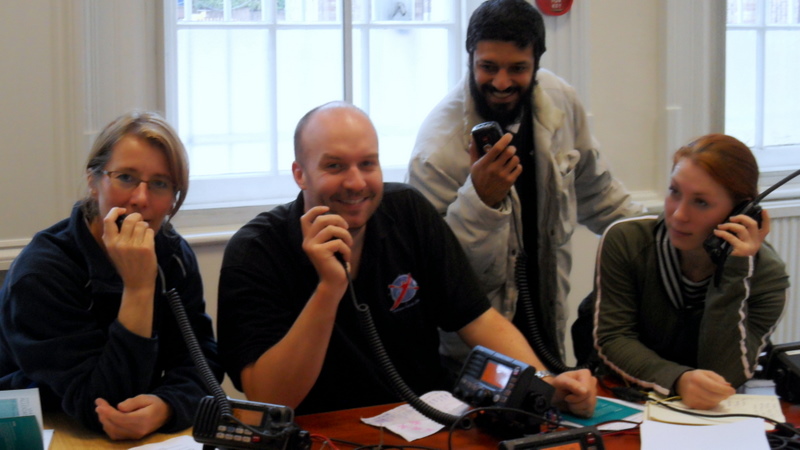 Although, as sea kayakers, we're unlikely to be using a fixed digital station or even a digital handheld (there's currently only one available, the Standard Horizon HX851E) it was still good to understand the principles and know what to do if ever we found ourselves in an emergency situation.  And of course, it's important for our own club's safety that people can use the analogue VHFs that CKC uses when on trips and on the river Thames and to understand the priority of distress calls and how to make them.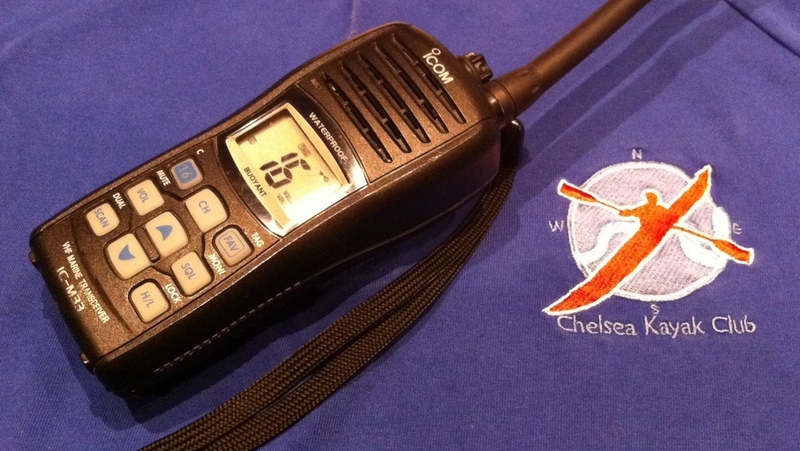 The course covered all the basics of operating various VHF units, understanding aerial range and likely shore and boat-to-boat pick up, as well as identifying correct channels and the importance of ProWords (the radio lingo). So, should there ever be a Mayday, Pan Pan or Securité alert we should know what to do – rather than just gawp at the speaker and think "I thought they just said that in the movies!?"
This was the first in the latest round of bespoke VHF training courses tailored for sea kayakers set up by our training officer, at considerable discount to CKC members – the next will take place at the end of the month.
John