If a thing's worth doing, it's worth doing properly. Swimming, for example. Some people just slap on a pair of trunks and jump right in. I like to prepare my swims a little more carefully. For the truly satisfying swim I recommend cardboard and sticky tape, in quantity. Widescreen TV boxes work pretty well. The idea is to build something that looks like it might float, something that will float for long enough to pass the Harry Whelan "float test". Then you're ready to go. Oh, and for the truly, truly satisfying swim, make sure you're not taking the plunge alone.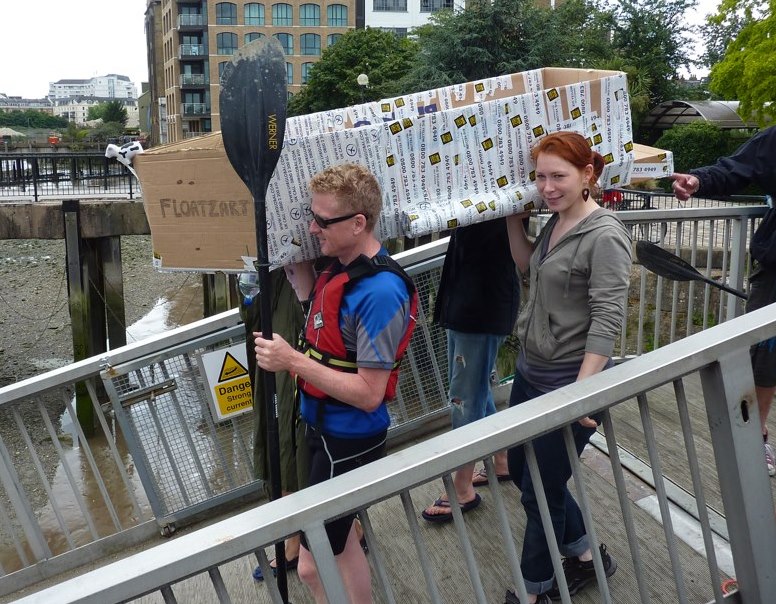 This, then, is how it goes: you get your "boat" onto the water, and climb carefully aboard. (You may find others doing the same thing – they may be under the impression that the object of the exercise is to paddle the tv carton round a buoy and be the first one back.) Ideally you stay afloat for a minute or two – it gives the right impression – and then you begin to sink. It's quite effective to sink stern first, the bow rising elegantly out of the water. It won't be long before you're given the order to abandon ship and swim. Job done.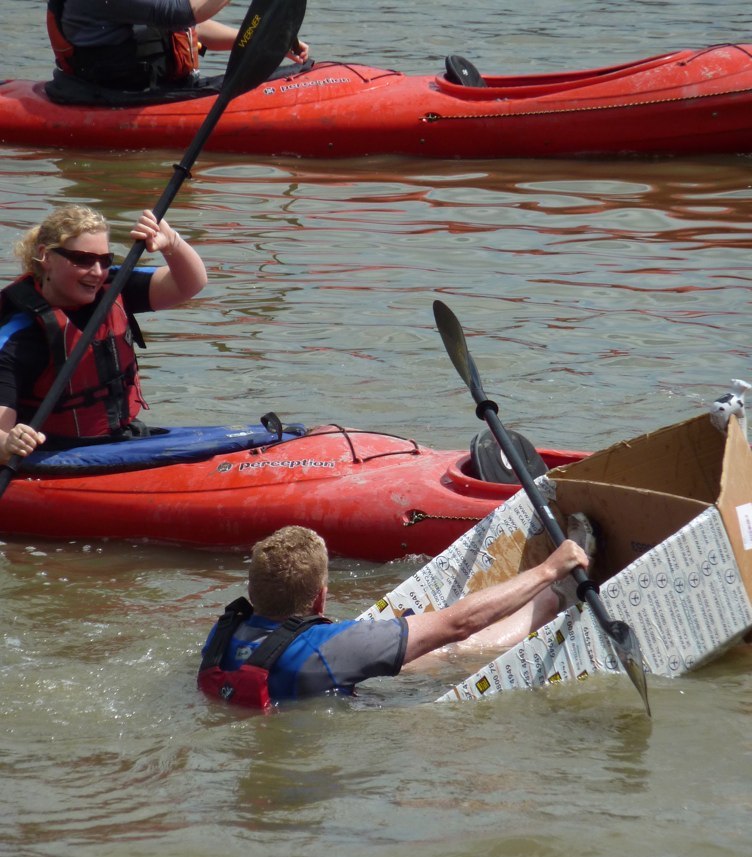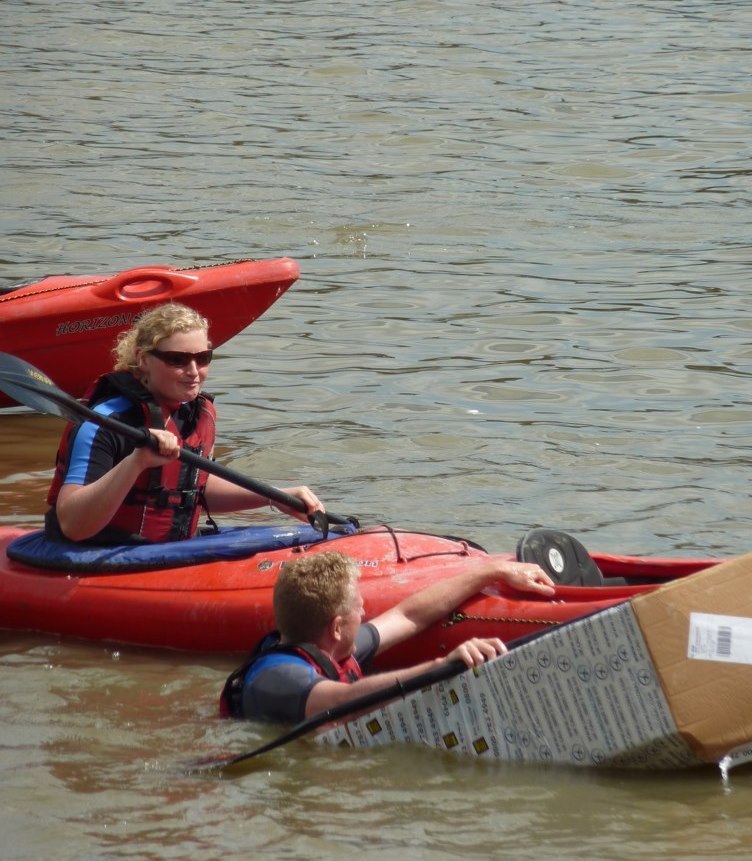 Well, not quite, because at this point it's only you swimming, and it's more fun if there are two of you. This is where the "rescue boat" comes into play, the double kayak with a paddler in the rear seat and an inviting cockpit up front. Wait until the double is alongside, then put as much weight as you can on one side at the front, and with luck it'll tip right over, and now there are two of you swimming. Much more fun.

Tim Mansel
Tim Mansel and colleagues on the Chelsea Kayak Club team (Katie Wade and Izzy Kaminski) won the wooden spoon at the Cardboard Canoe Challenge at Cremorne Riverside on 9 July. Jacqui Marsh played an important part in this triumph. This achievement was so momentous it even made it in to the Kensington & Chelsea Chronicle.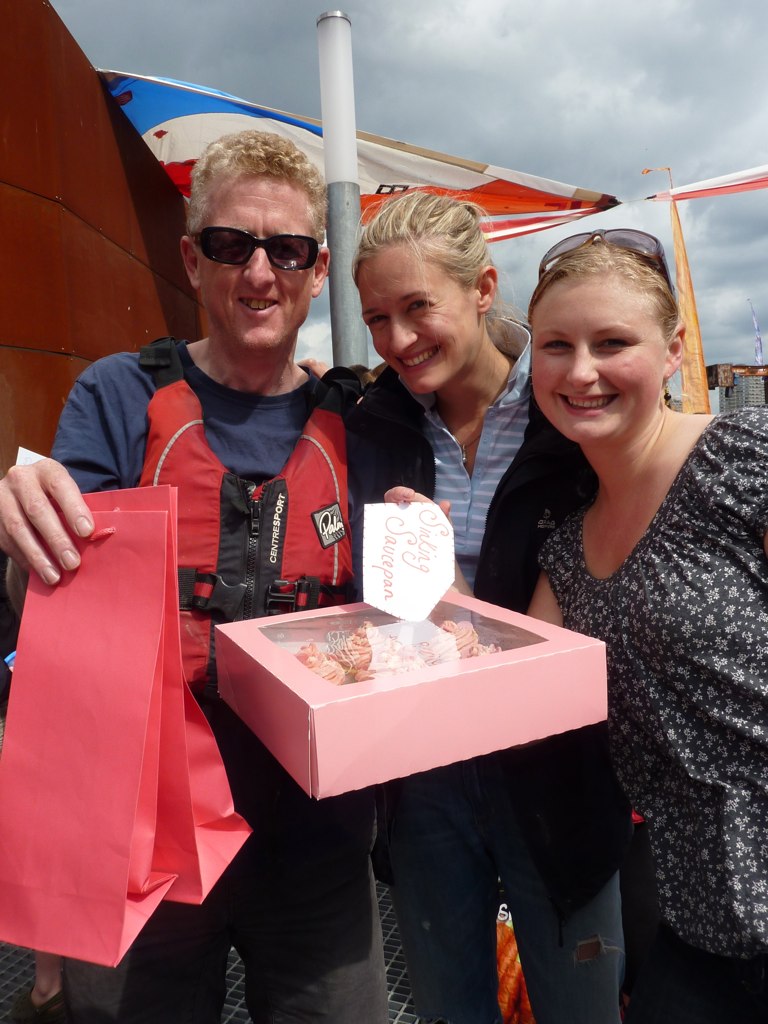 The Cardboard Canoe Challenge is arranged by the Friends of Cremorne Riverside as a charity fundraising event to help generate money to encourage youth and adult use of the activity centre.  The day has been a big success so far and provides a fun, social event for the local community – CKC can't wait for it to happen again next year, so we can continue to show our support.