Always keen to support a good cause or learn about a paddling challenge, CKC was pleased to hear from the Shetland Bus team who are going to attempt the first ever sea kayak crossing of the North Sea, from Scotland to Norway, this month.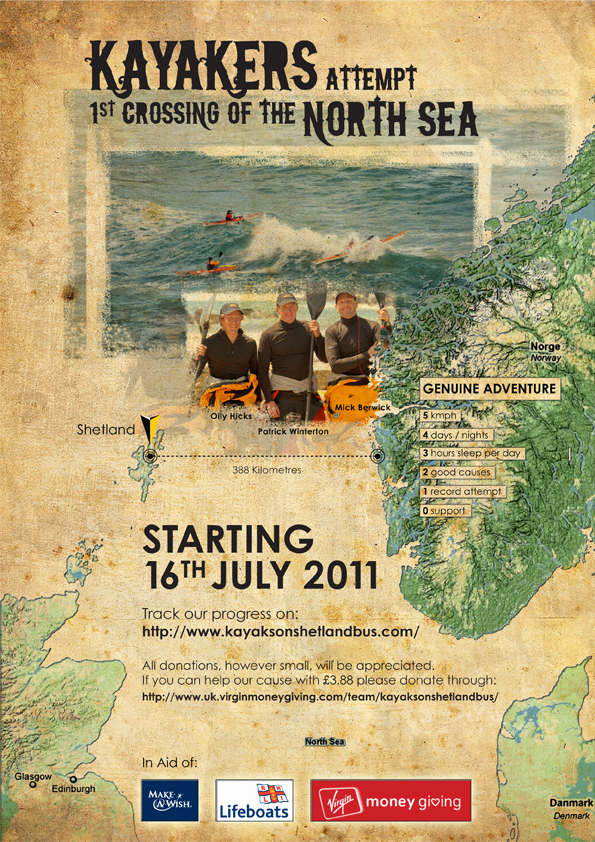 The guys; Patrick Winterton, Mick Berwick and Olly Hicks, will be paddling 388 miles over about 5 days to reach their goal, navigating across a pretty hostile sea to raise money for the RNLI and the Make A Wish Foundation.
We're sure that Chelsea Kayak Club members will be routing for the team's safe'n'successful journey, supporting the fundraising drive and following the expedition via the updated GPS link on the Shetland Bus website – when they set out tomorrow, weather dependent (on the rescheduled start date).
Best of luck chaps.