Always keen to help fuel interest in the great sport of kayaking – Chelsea Kayak Club is working with Lucozade to offer free taster sessions as part of its SPORT FREE60 campaign that launched this month.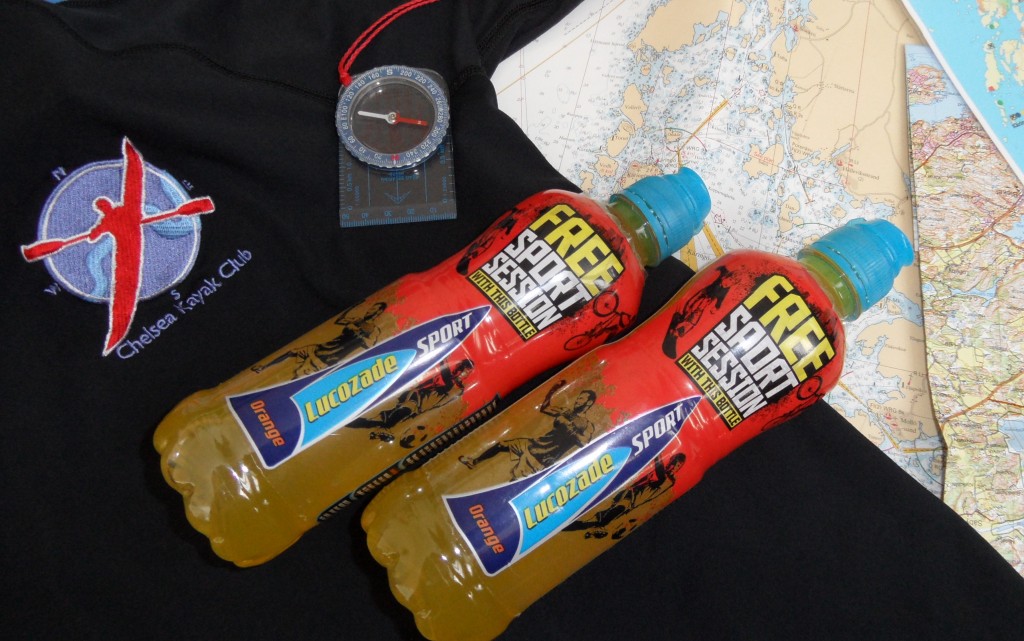 People can try out any number of sports and activities for gratis, thanks to the isotonic drink company and some generous sports organisations/clubs. So if you fancy trying something new or you need an energy boost to paddle on the Thames or one of our trips around the country outside of London, pick up a promo bottle and get stuck in.
Now, the science bit… Keeping hydrated while paddling can often slip to the back of the mind – as we're surrounded by water – but it shouldn't! When out on even the shortest of paddles, and especially when on the sea, make sure you take fluids with you and that you regularly take a sip or three to replace lost liquids and salts.
Also, all members of the British Canoe Union (BCU) qualify for a 15% discount on all Lucozade Sport products purchased at the LSSA's Online Shop – visit www.thelssa.com/shop and enter the BCU's unique code (log into the Canoe England Member's only area for details).