There certainly were fireworks at Sundays paddle led by the fabulous Fiona!  We set off with starting pistol bangs as the sky lit up behind us with a welcoming display of fireworks captured on video so well by Elsa. You can download the 14 seconds/30Mb video here – https://www.chelseakayakclub.co.uk/wp-content/uploads/2021/11/IMG_0669.mov.
We arrived at the perfect spot mid paddle alongside The Old Deer Park/rugby ground at Richmond to catch the best of the high fliers exploding in glorious blooms up above the tree line and mirrored in the water…paddle-ishiously! Fortunately there where no damp squibs in our crew!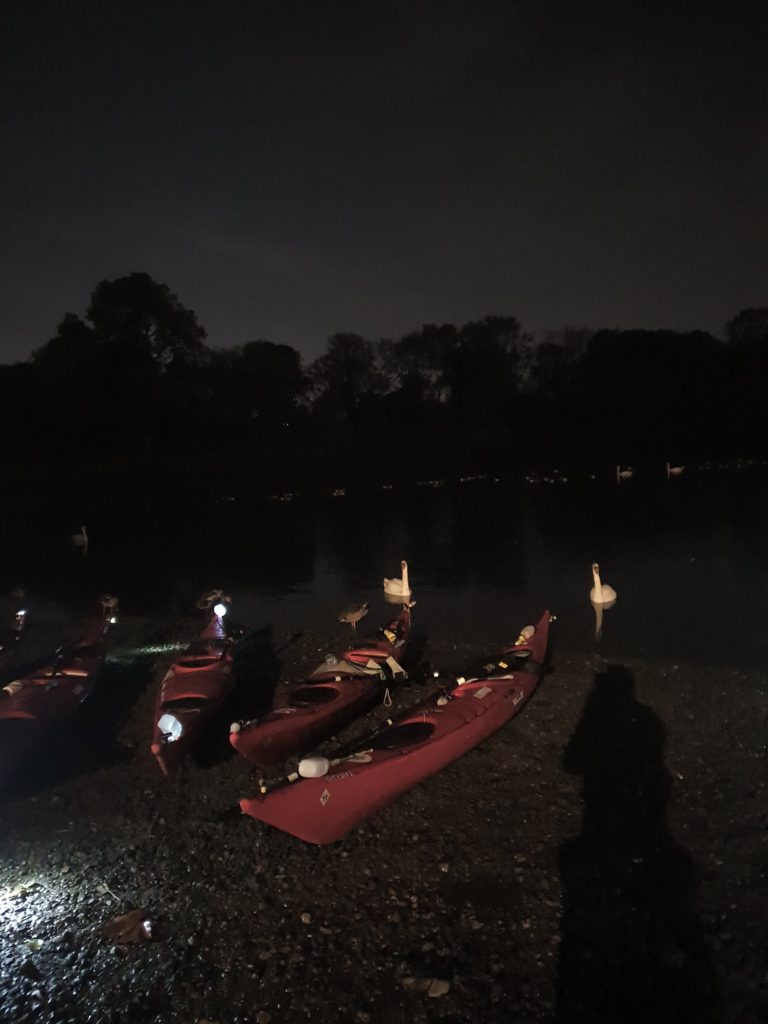 Mary brought some bangers of our own and we had fireworks of the edible kind to fuel us for the paddle back to The Arches. Fiona guided us expertly around the tomato sauce laden napkin cunningly nabbed from The London Apprentice,  my lips are sealed as to the culprit. 🤣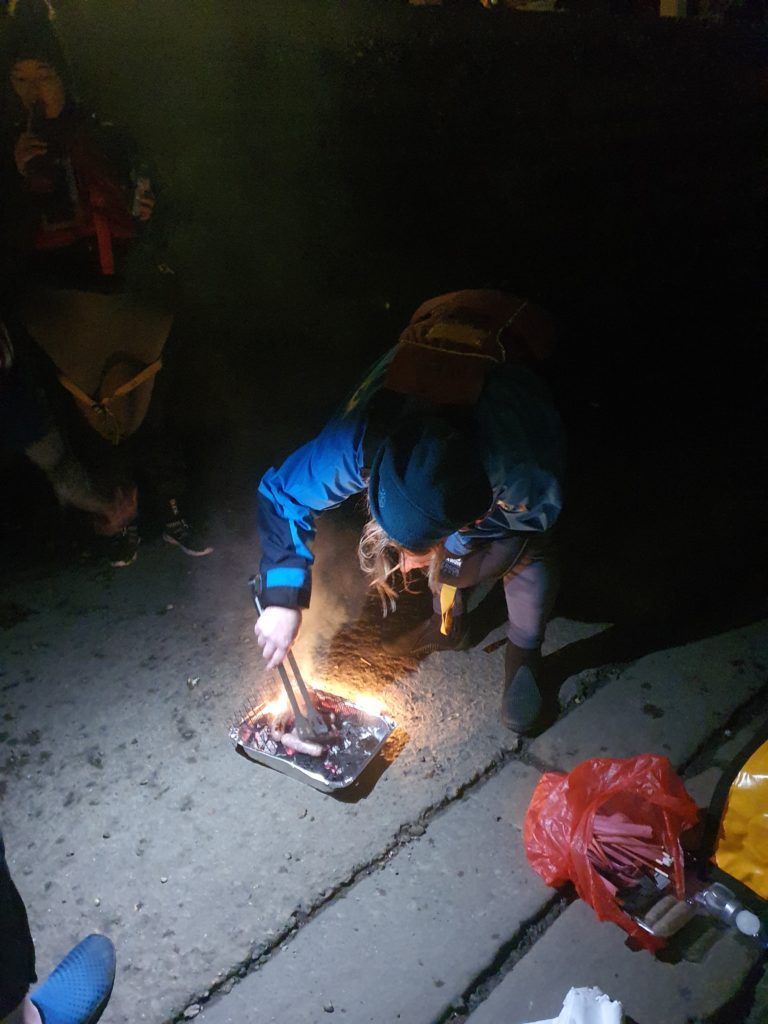 And the crew proved their mastery by eating sausages with chop sticks alongside their good paddle skills (not at the same time may I add)! Wai had cold feet and was wrapped up expertly in our one plastic bag yet still managed to hop in and bag a sausage!

This brought back memories of frenzied pogo antics in the mosh pit wearing bin bags! Those of a certain age will get it – and those that don't, see below!

https://youtu.be/LXoMtgcHlkg
A fun nights paddle, I think I can safely say, was had by all!