There was one thing on everyone's mind as we set off from the Chelsea Kayaking Club on the May Bank Holiday weekend: Durdle Door and Lulworth Cove. The weather was looking a bit uncertain, but we weren't!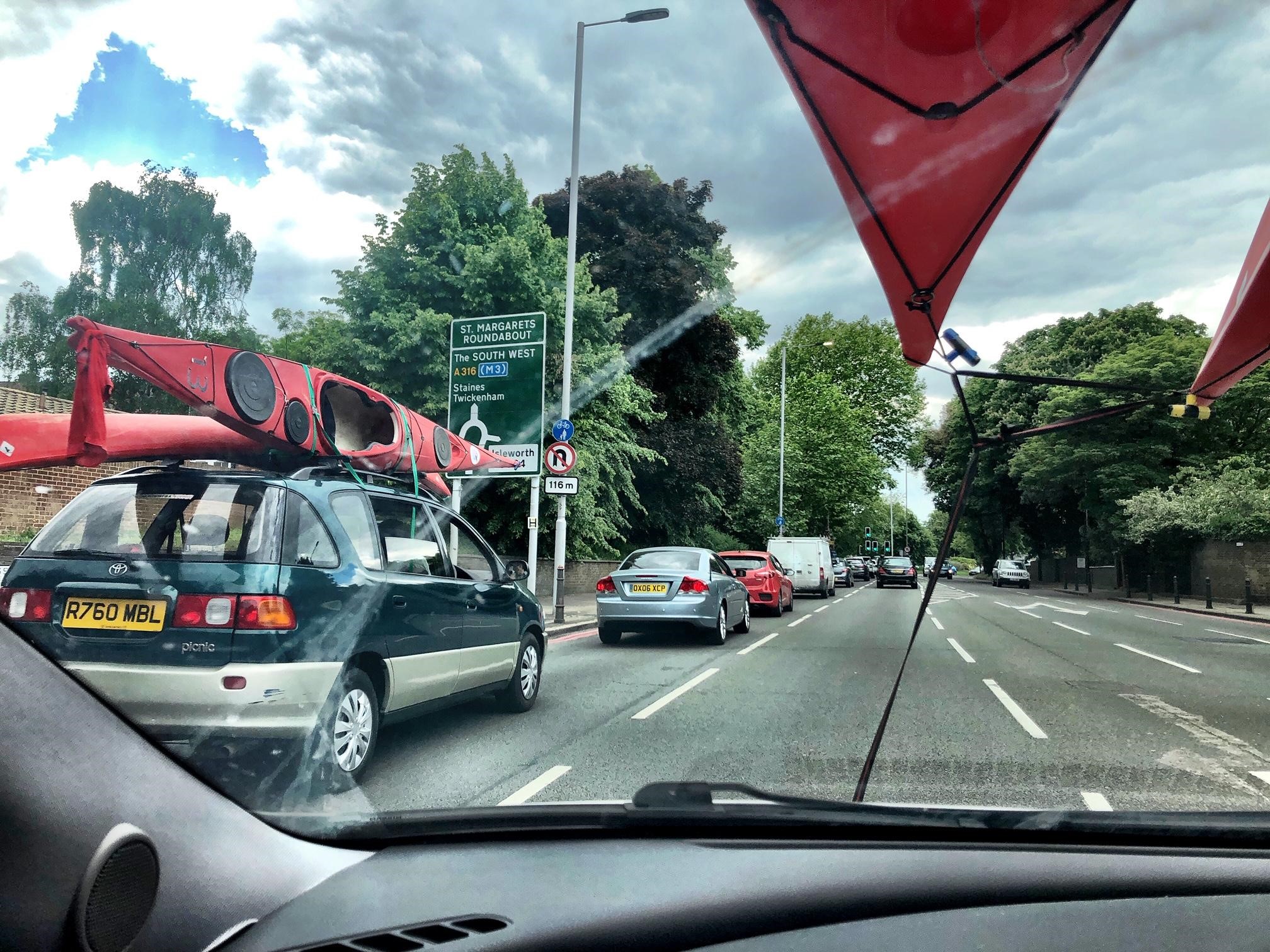 When we arrived at the Primrose Fields Campsite near Wareham, we were welcomed by a Welsh flag and a sea of kayaks on roofs. Some members had camper-vans with fridge freezers and fine wine, others, like myself, had just enough room for a sleeping and a toothbrush (perhaps I should have checked my tent size before setting off).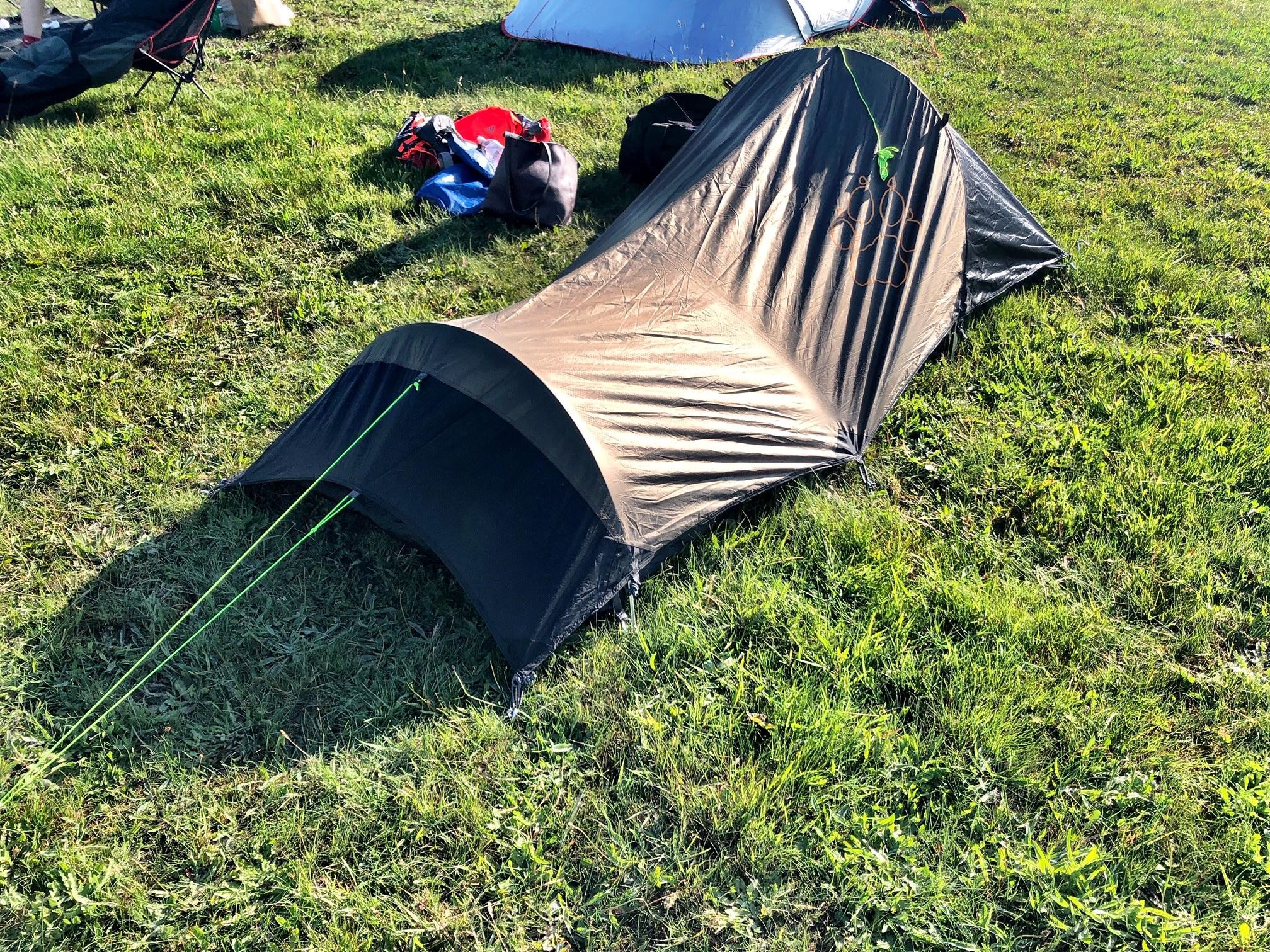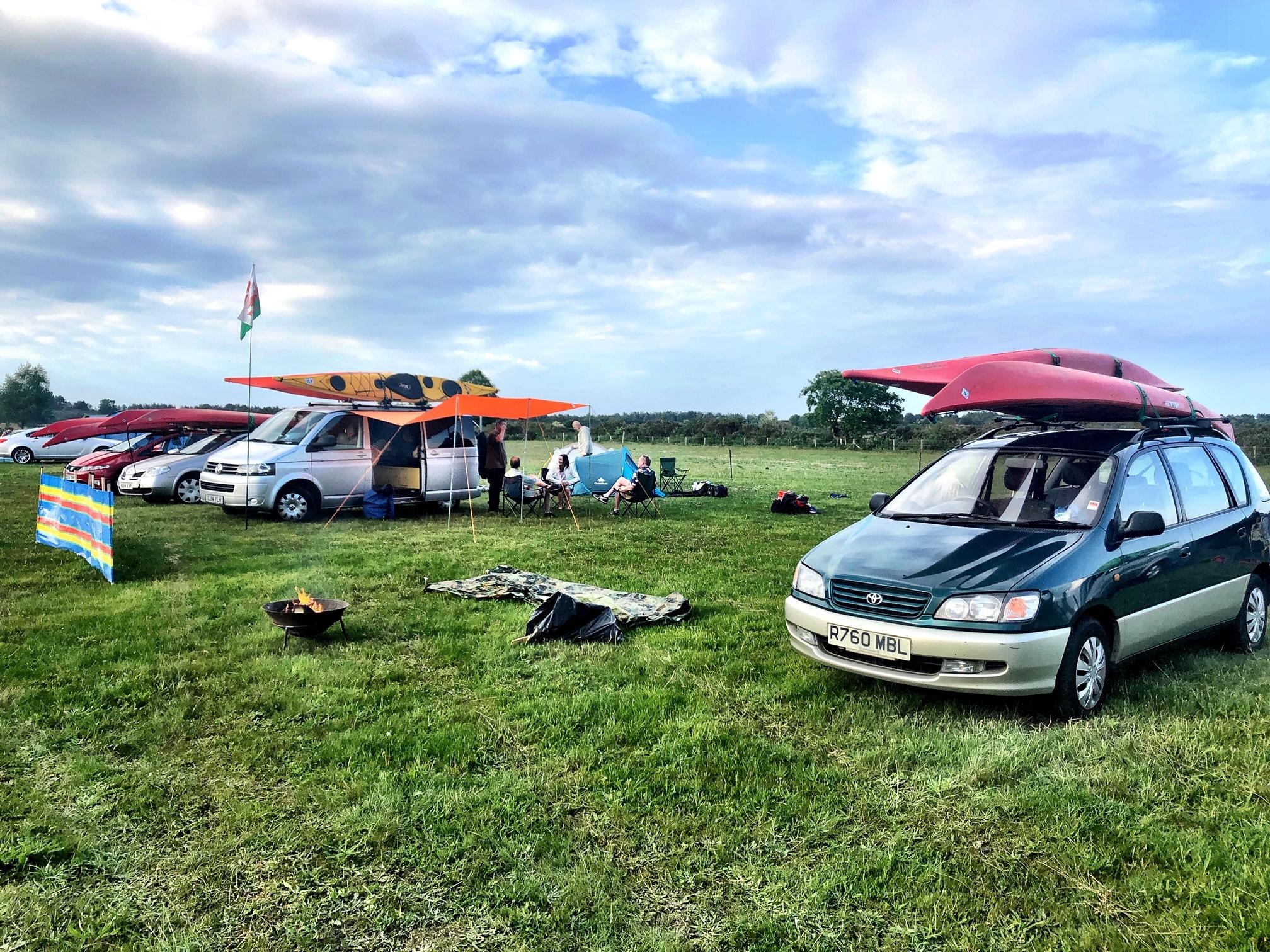 We got settled and erected our tents. Fortunately, due to its size, mine only took a few minutes to assemble (with the help of another camper and a g&t in hand). Next stop was the campsite pub to discuss the logistics of the weekend ahead.
We deliberated on the weather scenarios, areas to launch from, and most importantly, the paddle time to Lulworth Cove and Durdle Door. We already knew the sea would be choppier on the last day, so we planned to go to Poole Harbour where it's usually calmer.
The following morning, we woke bright eyed and bushy tailed. It was a twenty minute drive to Kimmeridge Bay, where we launched from. I understood this was the nearest point to Lulworth Cove as it's too steep elsewhere. There were a few ribs and paddle-boarders also taking to the water – and I was fortunate enough to get offered a friendly push into the sea. We were off!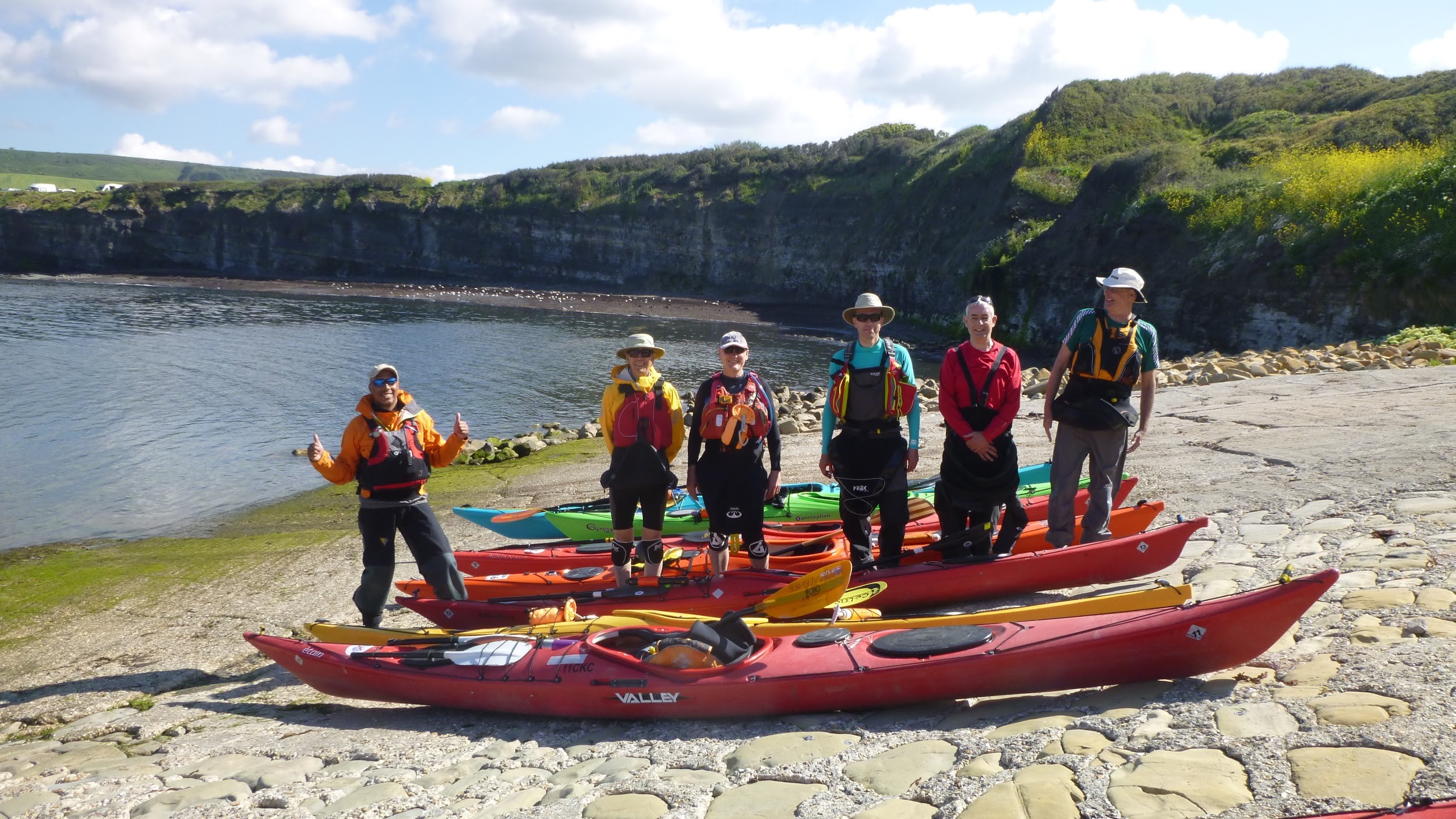 The sun was out and it was a glorious day. We were all buzzing to be away from our day jobs and taking to the water in such a beautiful part of the world; I couldn't believe we were only two hours south west of London.
The sea was calm and the landmarks we'd travelled to see were now within reach via our favourite method of transport.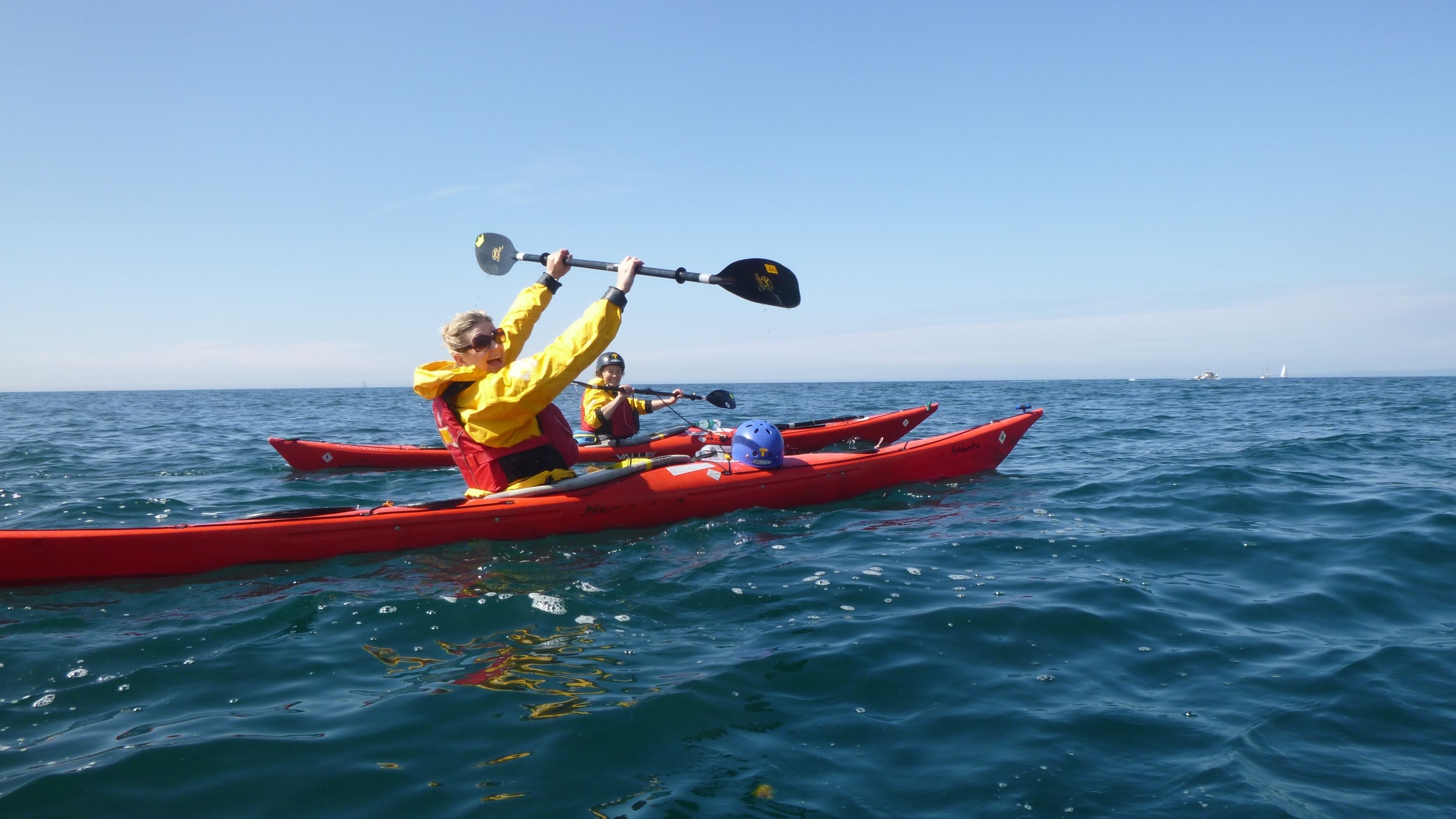 Wherever you go by water, the view is so different from land. On kayaks you see everyone peering down from the cliffs while you're nipping in and out of the coves exploring areas they'll never be able to see.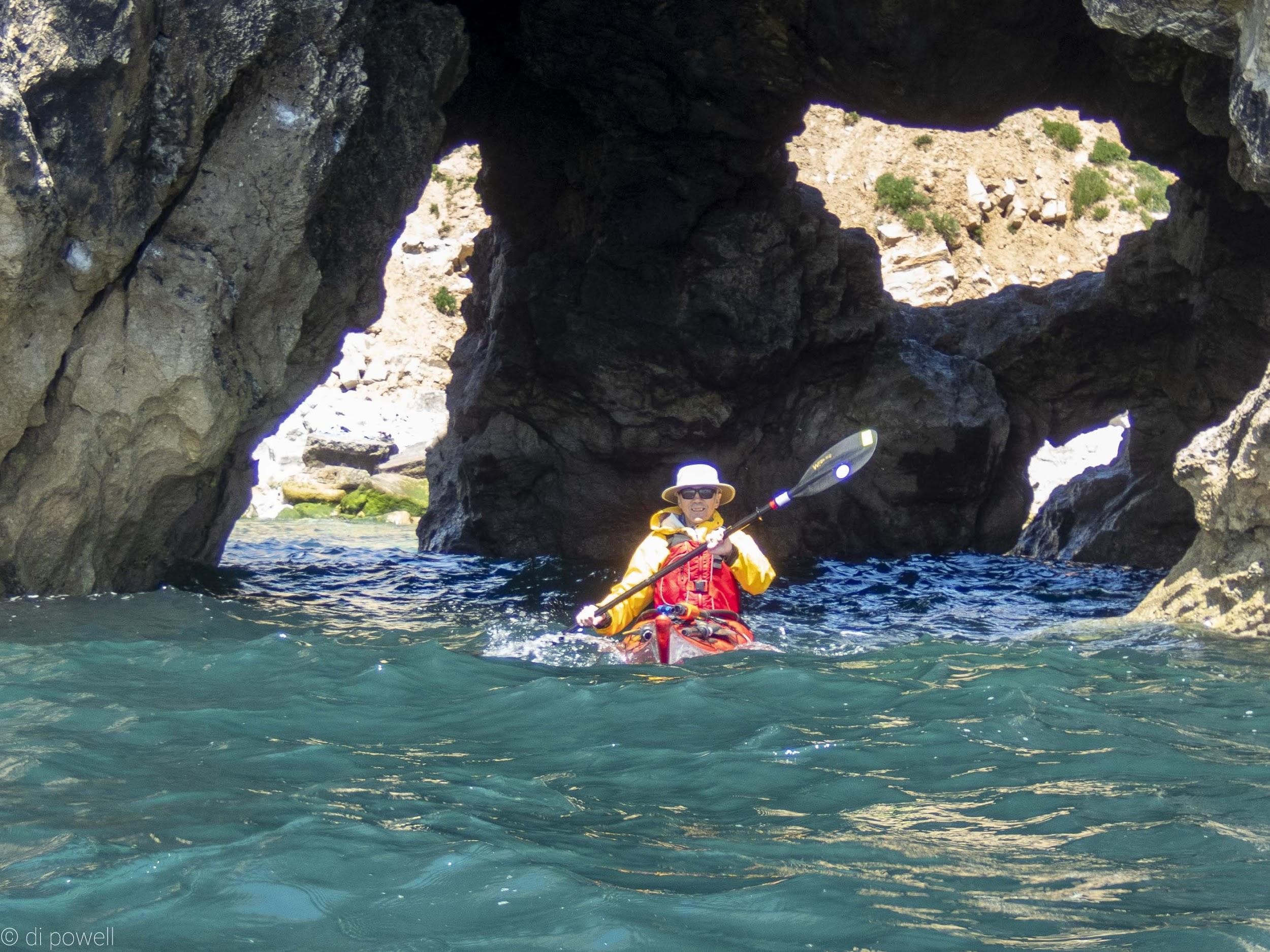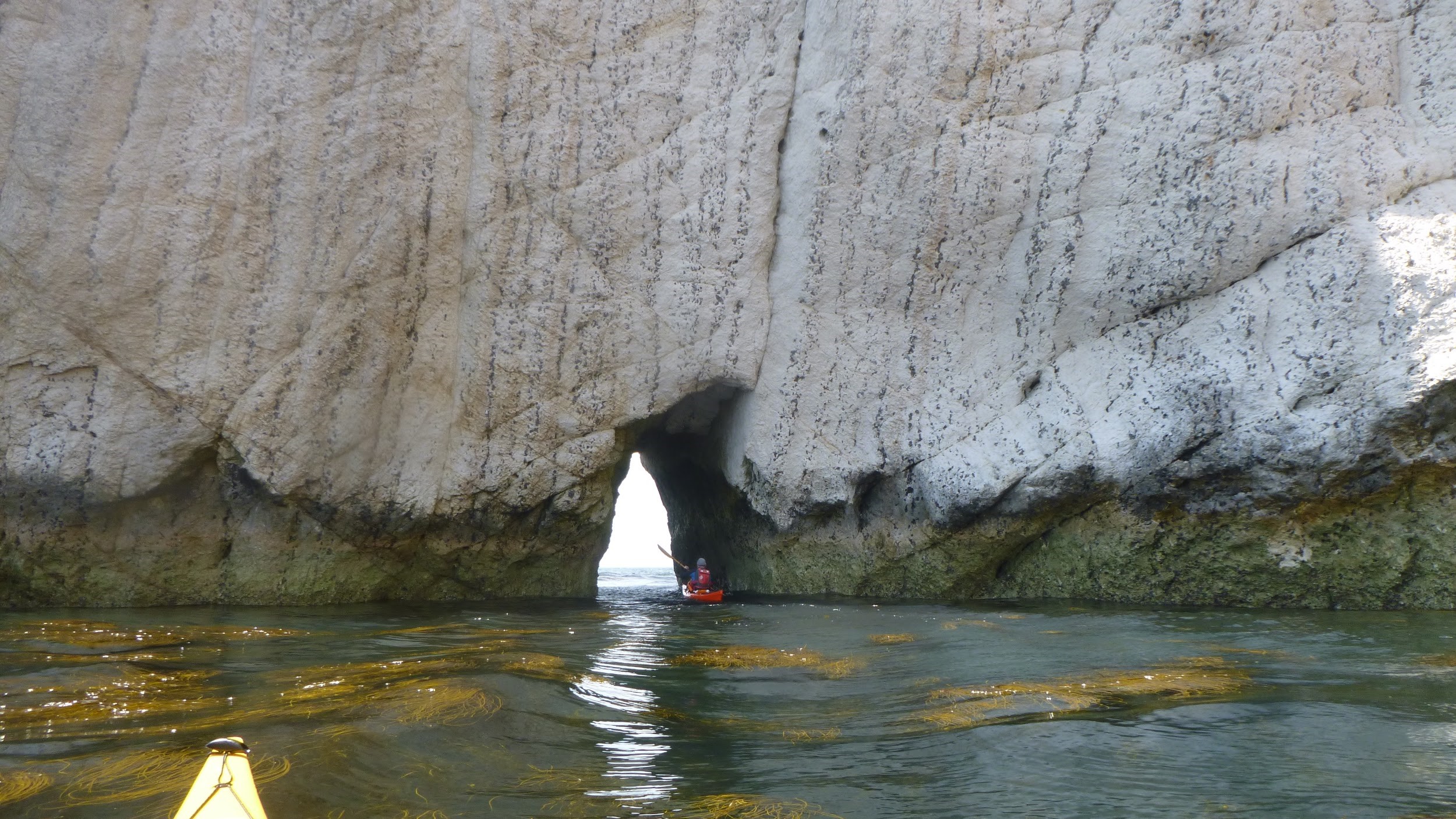 When it was time for a break, we stopped off at a pebble beach with crystal clear water before paddling to Lulworth Cove for lunch.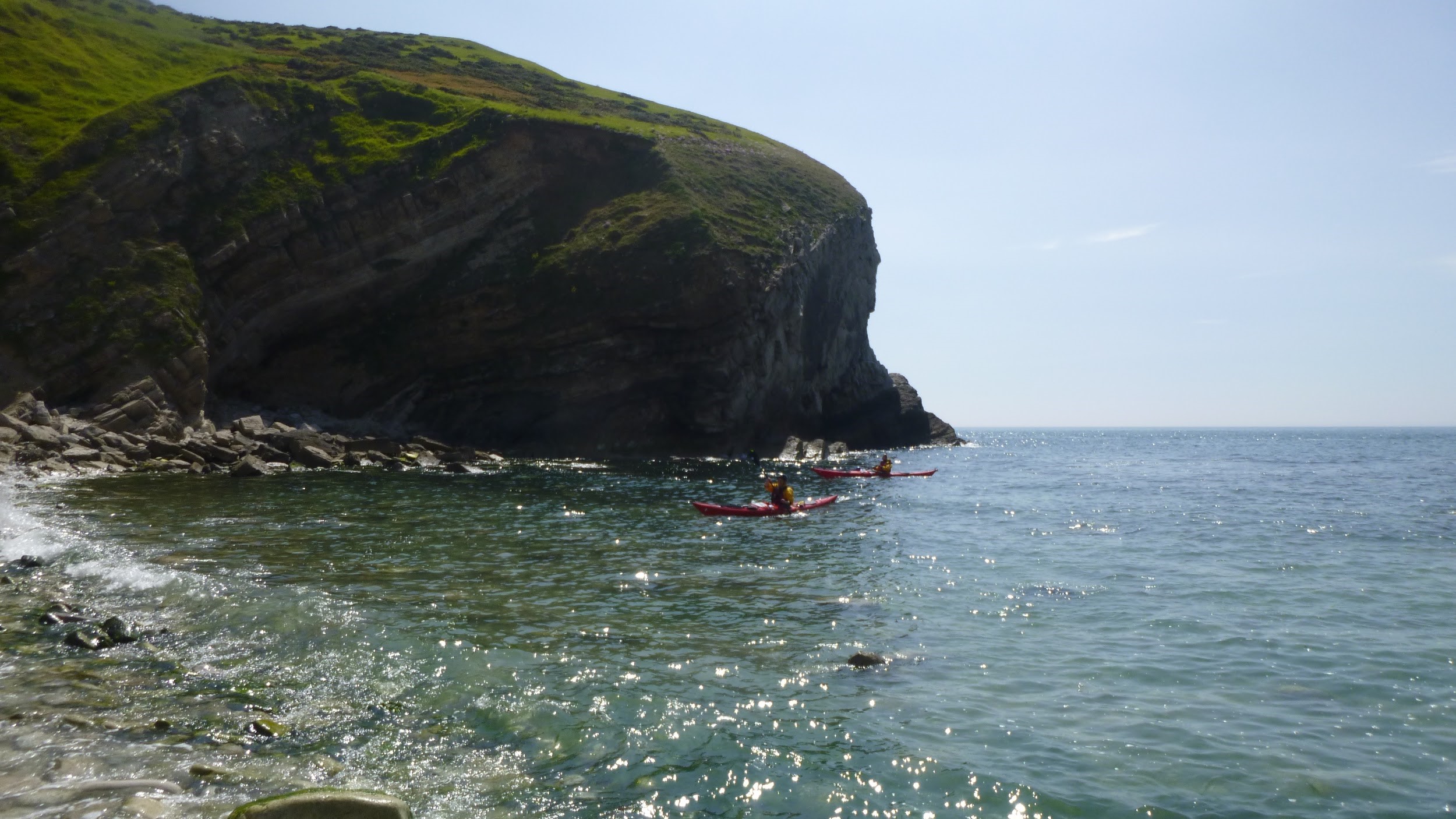 As it was such a beautiful spot, the beach at Lulworth Cove was quite busy, so I shot off to the nearby café for a cup of tea and water refill – leaving the others to tuck into their packed lunches.
Next stop: a 20-minute paddle to Durdle Door.
There's a footpath from Lulworth Cove to Durdle Door, so it's no surprise to see a few risky tourists on the edge of the cliff taking once in a lifetime photos. We paddled past rocks that jutted out of the sea which then led us to the entrance to Durdle Door.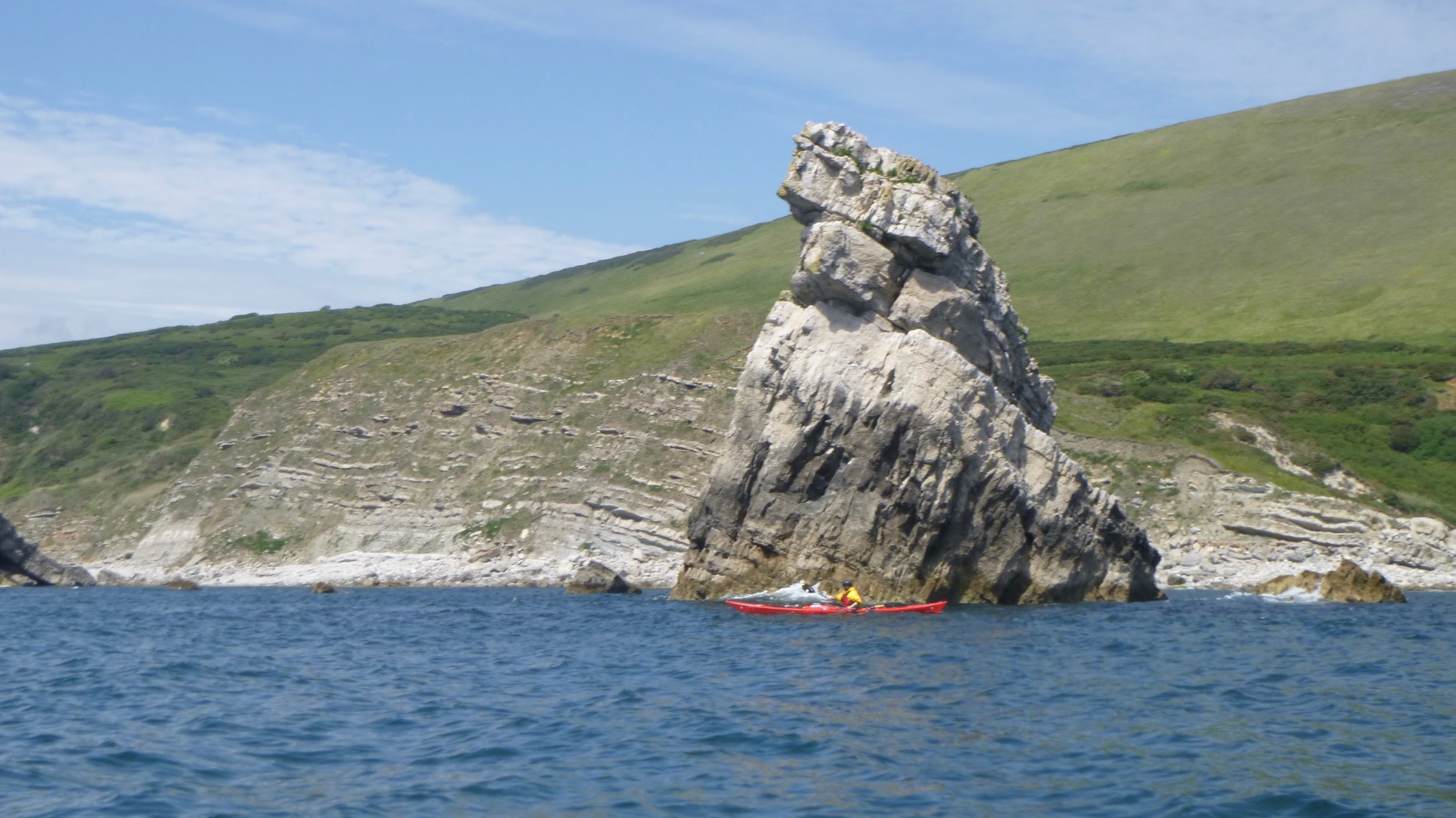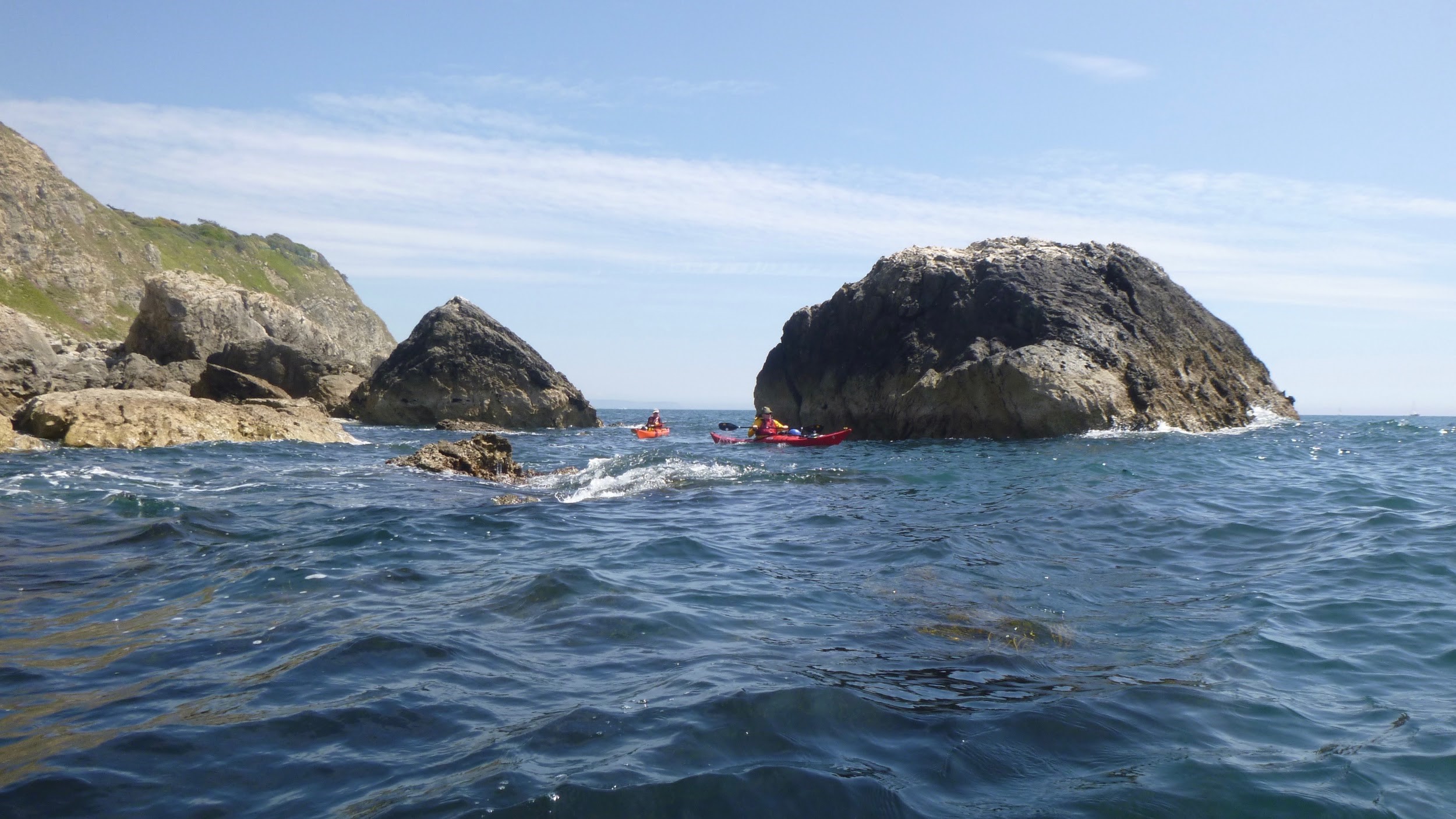 As we paddled round the arch a few men in wetsuits emerged, they were climbing the side of the arch. It wasn't until they leapt into the sea that I realised what they were doing! I was glad for the "safety" of my kayak. We passed a few swimmers towards the entrance of Durdle Door and through to the sea beyond.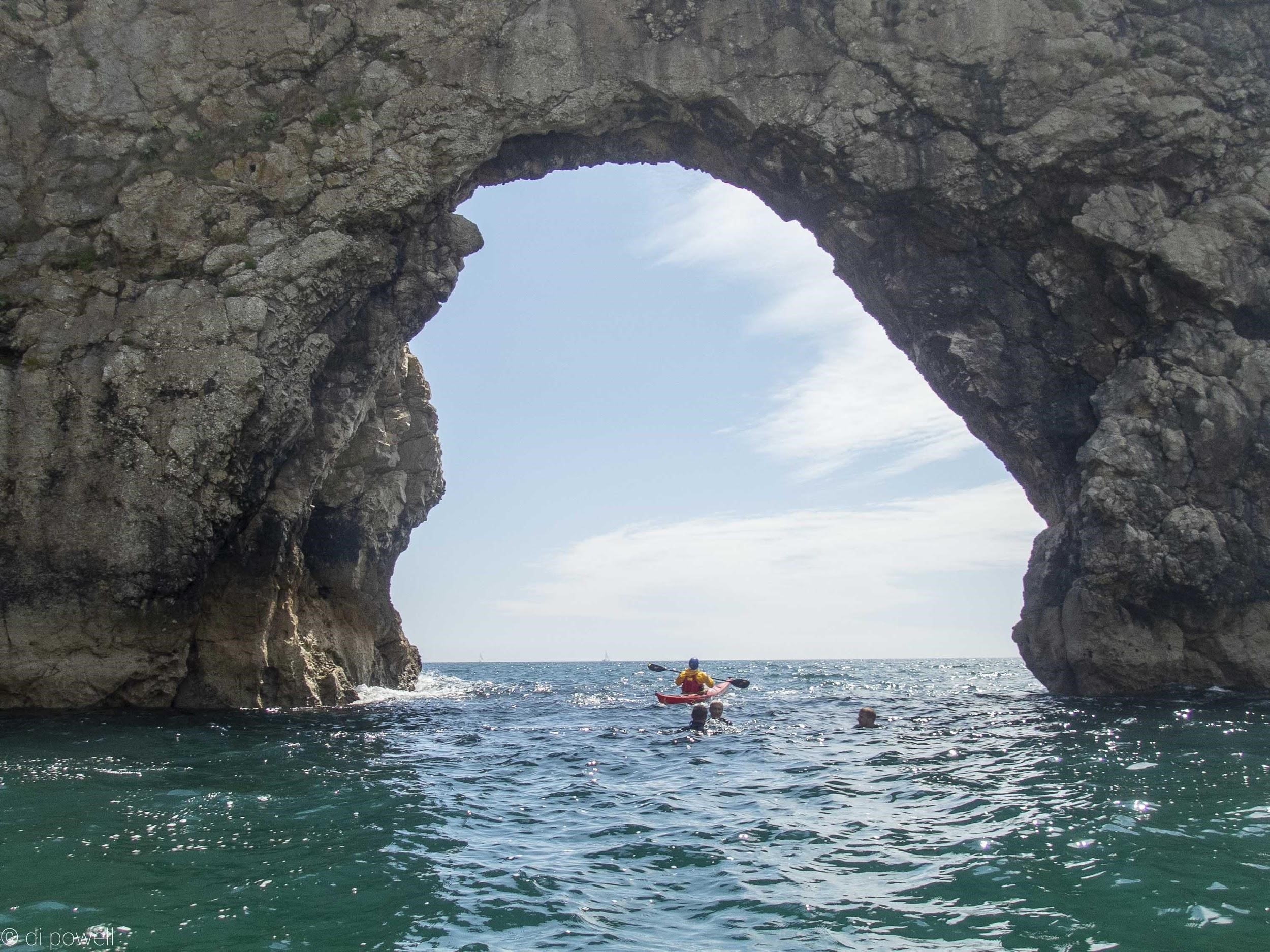 The final stretch back was hard work as the wind had picked up. So, we decided to abandon the idea to have a break and an ice-cream at Lulworth Cove before heading back to our launch pad.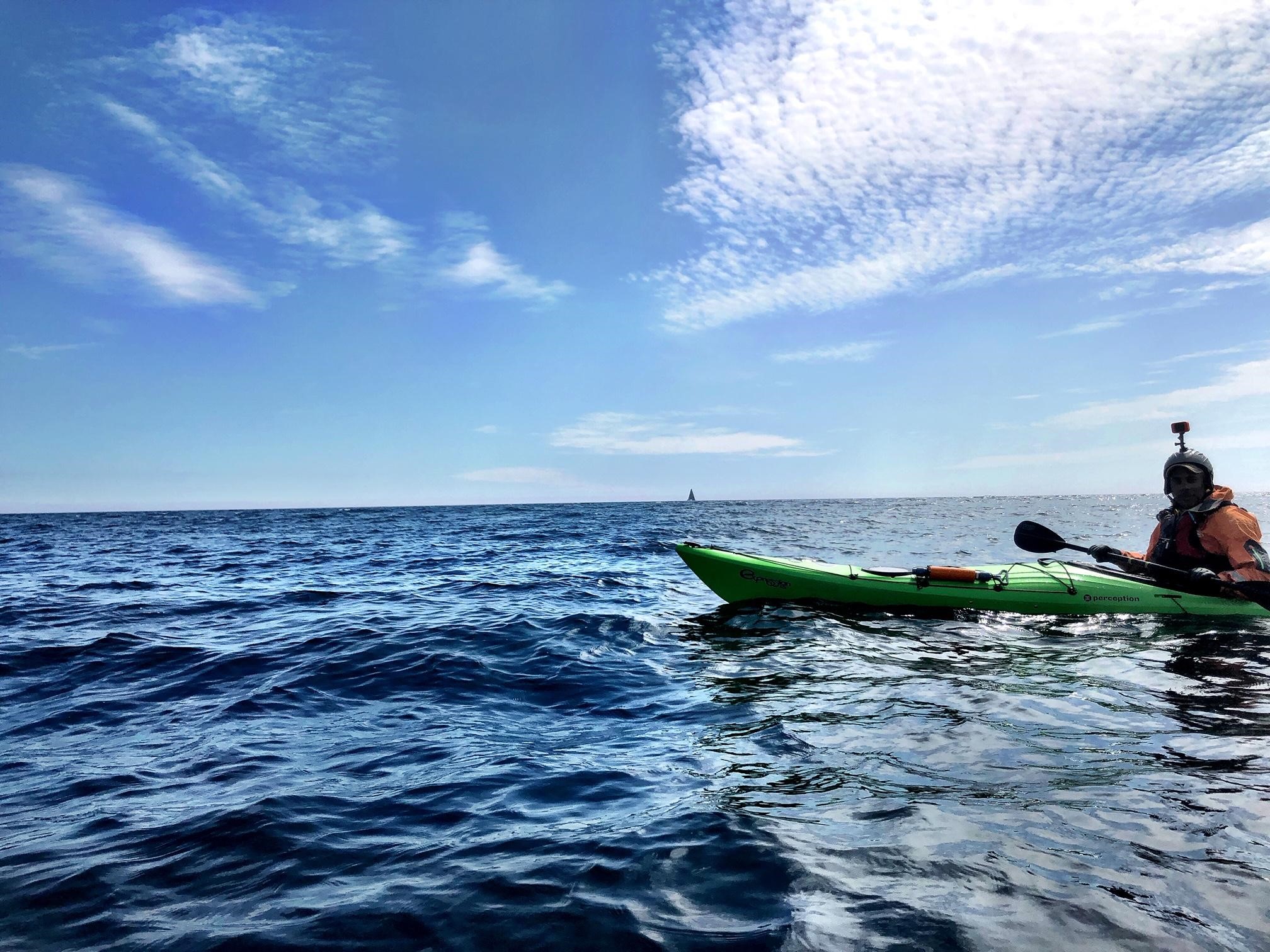 It was a tough paddle back, but we pushed through. A few of us had only kayaked for a few hours at a time prior to this trip so it felt great to achieve such a big journey. We were welcomed by macaroons and a rest before reloading our kayaks and heading back to the campsite.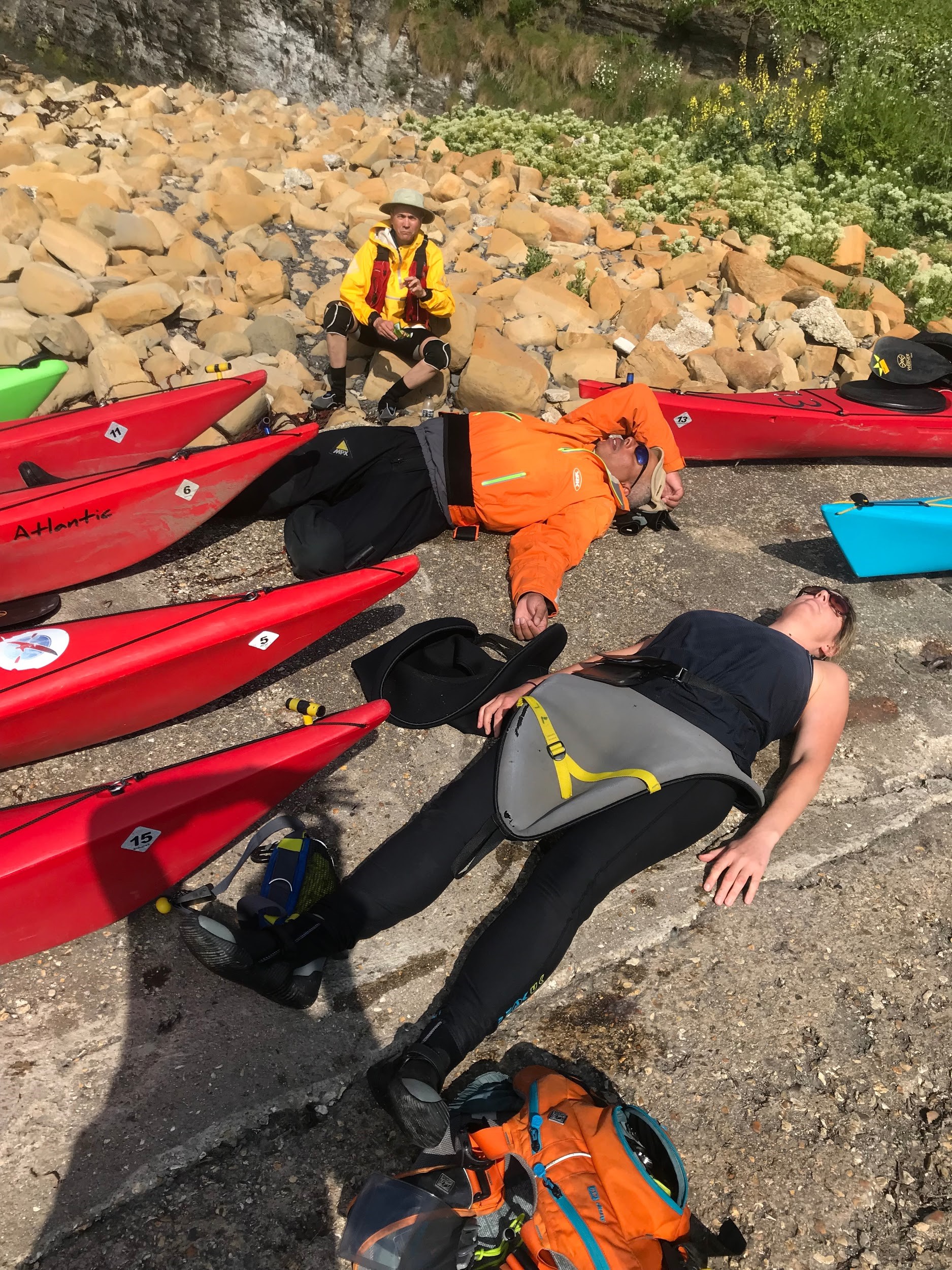 After a warm shower, a change of clothes and a nice meal, we crowded round the campfire with some marshmallows (and maybe 1 or 2 g&ts). Then it was lights out to refuel for Poole Harbour.
After a good sleep and hearty fry up from the local pub, we set off to Poole Harbour – one of the largest natural harbours in the world. There were quite heavy winds so we paddled fast over to Brownsea island (where the scouts originated) and hugged the coast to avoid large ferries, sailing boats and jet skis.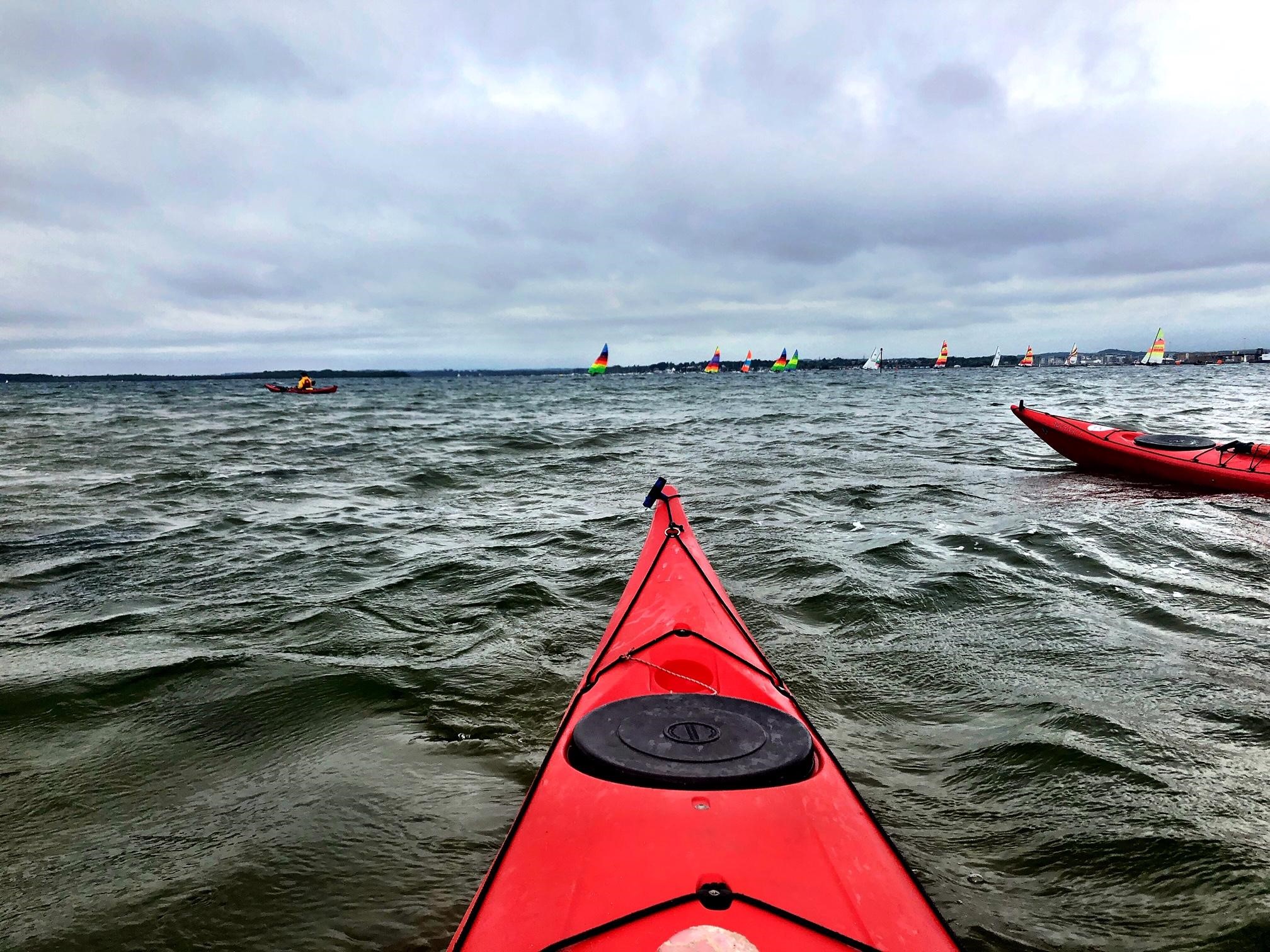 The sea changed dramatically as we paddled around Brownsea island, which was great for developing our skills. The route was well planned, we tackled the tougher sea first with a gentle paddle at the end.
We stopped off at a lovely beach for a snack, which we had all to ourselves.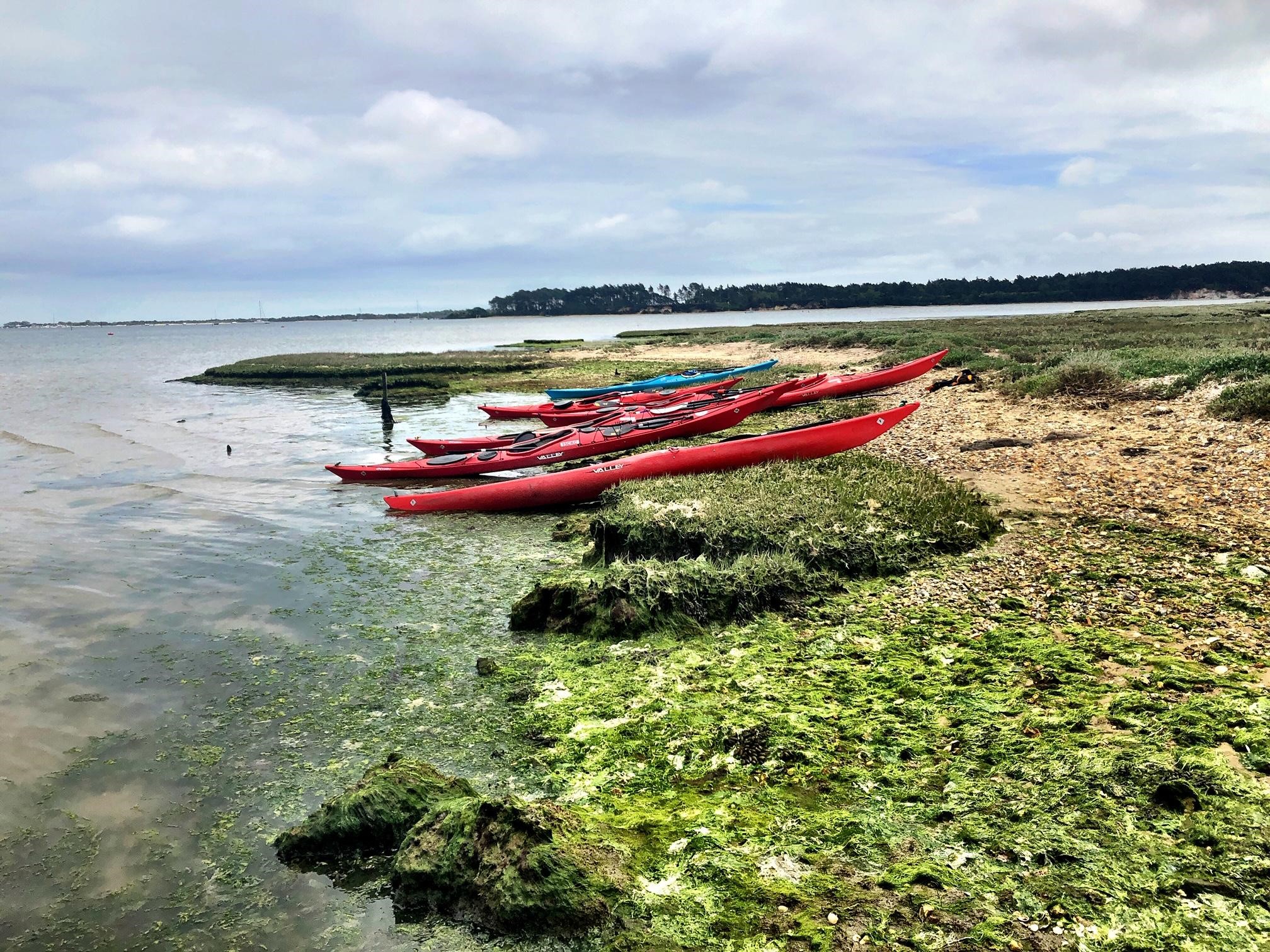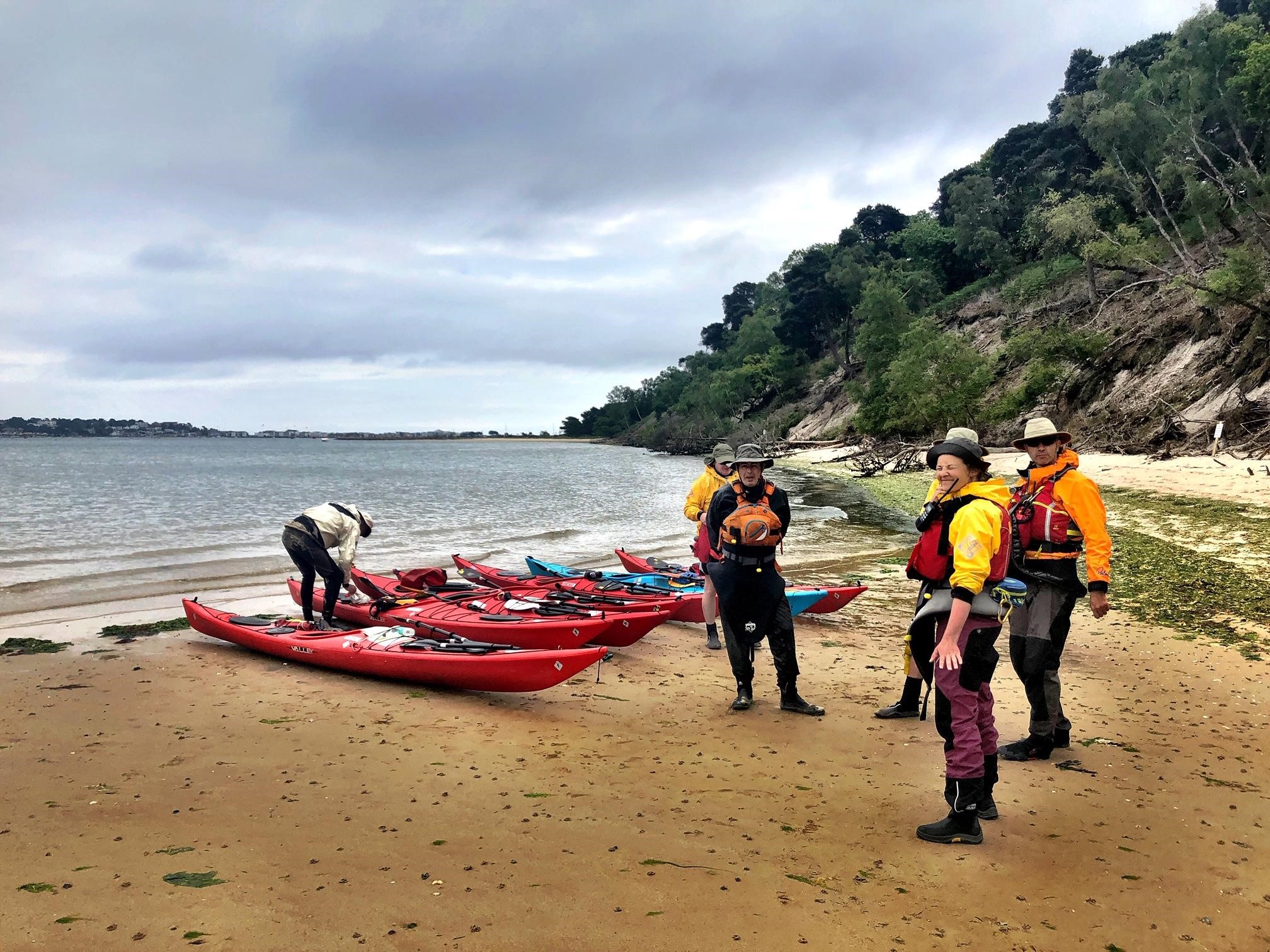 The water was quite shallow but beautifully clear as we completed the final stretch back. Once we'd dried off and packed up the kayaks, we drove towards the ferry (not before fitting in one last snack in the sun) – what a trip!
Now, my arms are toned, I've colour in my cheeks and I'm ready for the next adventure as an experienced sea kayaker.