Whether you're planning on 'changing your shoes' or 'taking your trowel for a walk' there's no getting away from that call of nature when you're out in the back of beyond on a paddling expedition – no matter what you call it.  Admittedly those are two of the more polite terms we've had knocking around Chelsea Kayak Club in the past few years whenever we've been on extended wild camping tours – but when it comes to the crunch, there are no toilets on these barren coastlines so you're basically pooing in a hole behind a bush somewhere!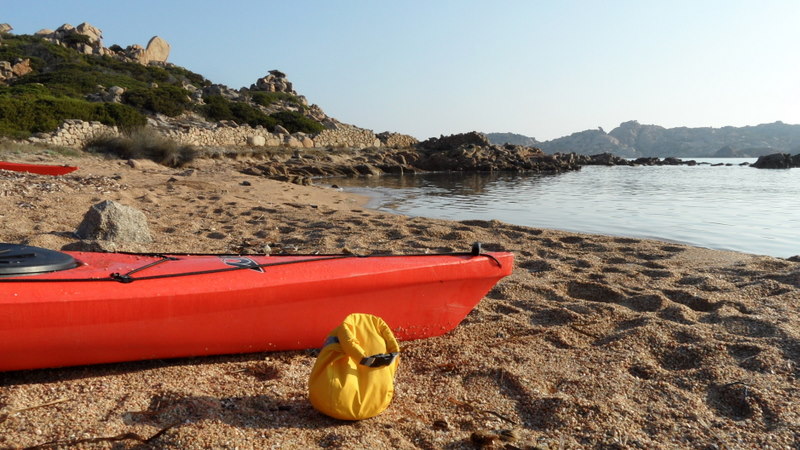 This probably isn't the blog you want to read whilst eating breakfast, but I thought it would be educational for many a paddler anyway, so here goes, the CKC guide to shitting in the woods*:
Get yourself an easily identifiable dry bag, which is exclusive for this purpose, for your essential hygiene kit (toilet tissue, water-free hand sanitizer and wet-wipes) – small and bright would be my suggestion, so that it can pack into a day hatch easily and can be seen better when you're fumbling around your tent in the middle of the night.
A tough yet compact and light trowel should be either in or connected to the bag.  It's customary to bury your business, so as not to spoil the local scenery (and to aid decomposition), so a trowel for digging your initial hole in dry, rocky soil is preferable to using your hands.
Keep it clean – the last thing anyone wants to do is carry kit that smells of you know what, so, when you're done squatting; fill the hole back in using the excavated debris. Note that your trowel doesn't actually ever come into contact with any poo.
Mark your loo spot.  You'll be out with other paddlers who, like you don't have the luxury of a tiled bathroom or ceramic toilet to sit and do the crossword on, therefore if you've already found a nice, discreet spot with a stunning view – chances are they'll be heading in the same general area too, and nobody wants to be digging up what you left behind!  The standard 'good practice' is to stick a twig into the ground where you've been, so that it stands out like a little flag pole, failing that, pile a few stones/rocks on to each other.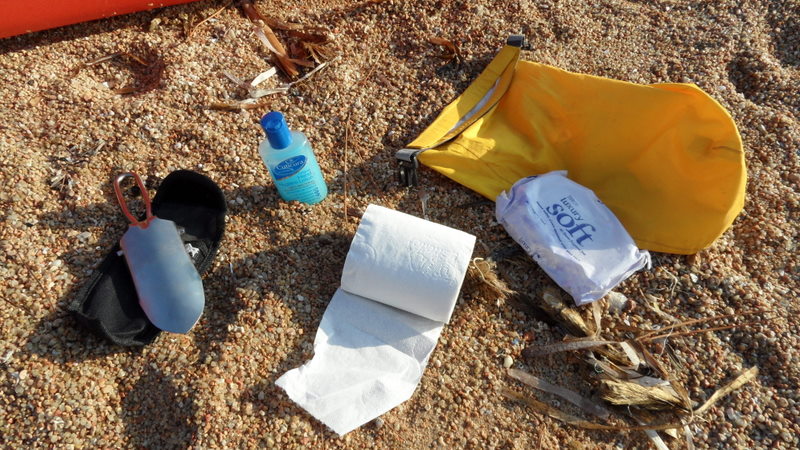 I'm sure that there's lots of science behind exactly where you should go (above/below the water line) and how deep you should dig – but it really all comes down to how desperate you are doesn't it? Remember that we're there to enjoy the environment, landscape and scenery – not to spoil it for others, so keep waste to a minimum and be considerate of those who will visit in the future.
*There's actually a lot of thought that's gone into the official guide to defecating in the wild, but ours is more real – and what actually happens.
John