It was so good to get back on the river yesterday,  and in my case to experience paddling a different part of the Thames.  I have had one outing in the dark from Kew to Richmond and so I was curious to see it in the light and Richmond lock at high water with the sluice gates raised.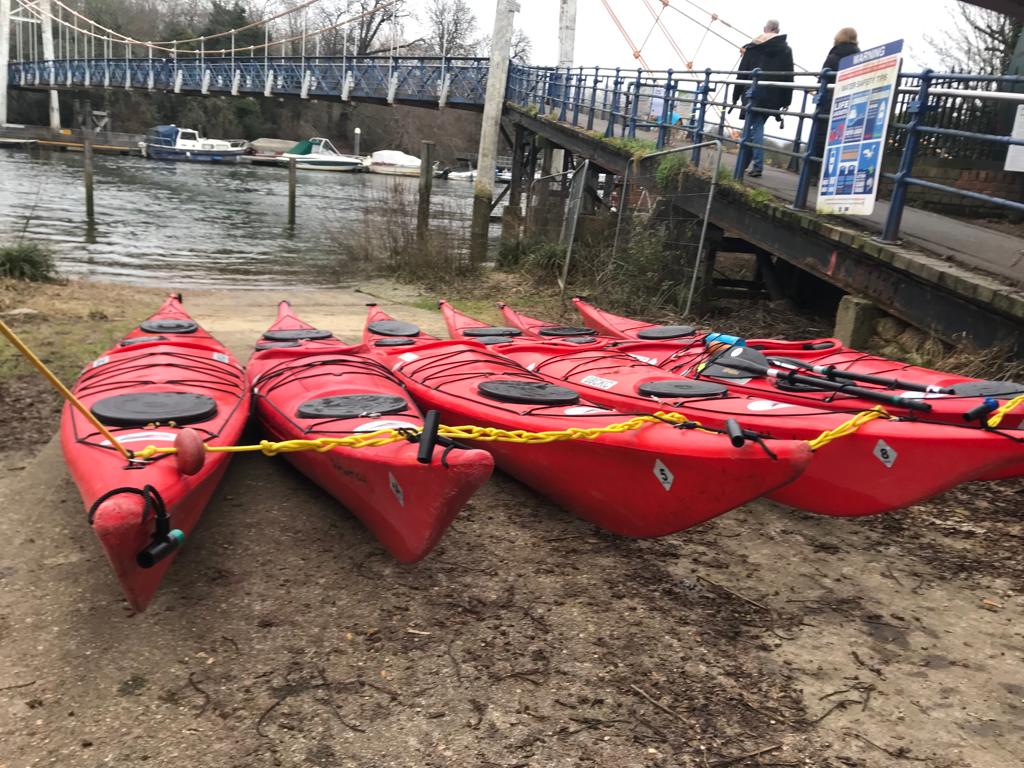 Richmond to Teddington was entertaining with music and sounds of merriment from the rugby crowd enjoying riverside pre match refreshments.  The warm glow of the fairy lights in the trees at Twickenham was very alluring against the grey sky.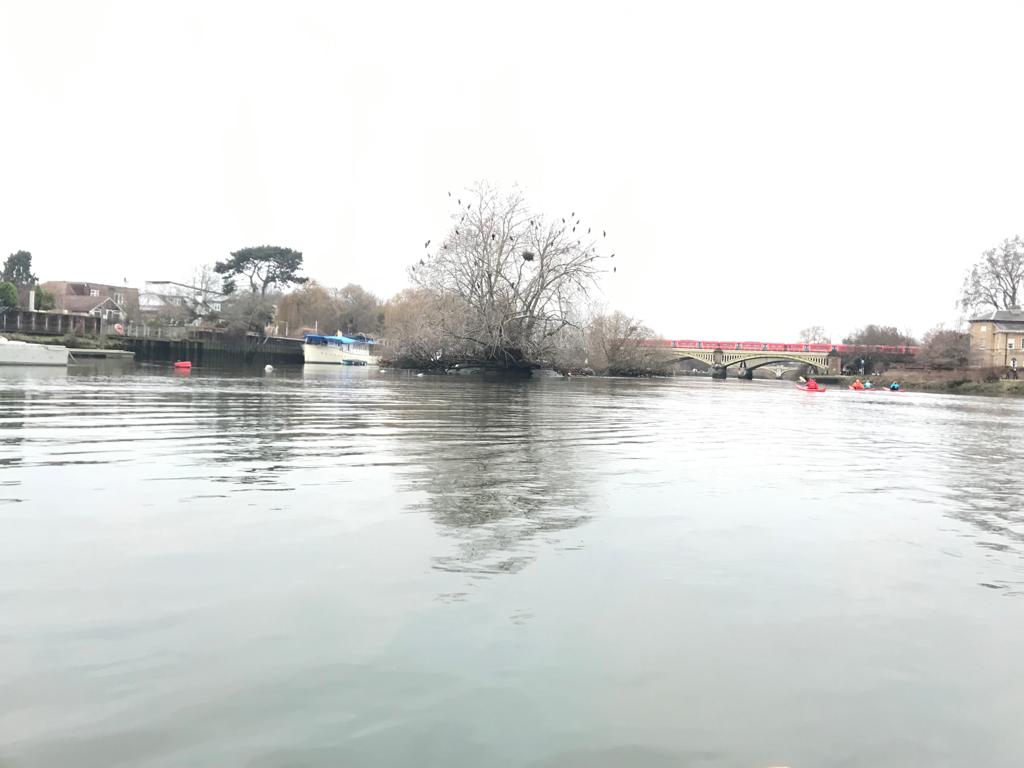 Thanks to Liza for leading our merry band.