On Saturday 31st August a group of six (Rachel, Fiona, Charlie, Ronan, Liza and Tudor) headed to the Isle of Sheppey. I must confess to never having heard of the Isle of Sheppey, so this added an air of mystery to the trip!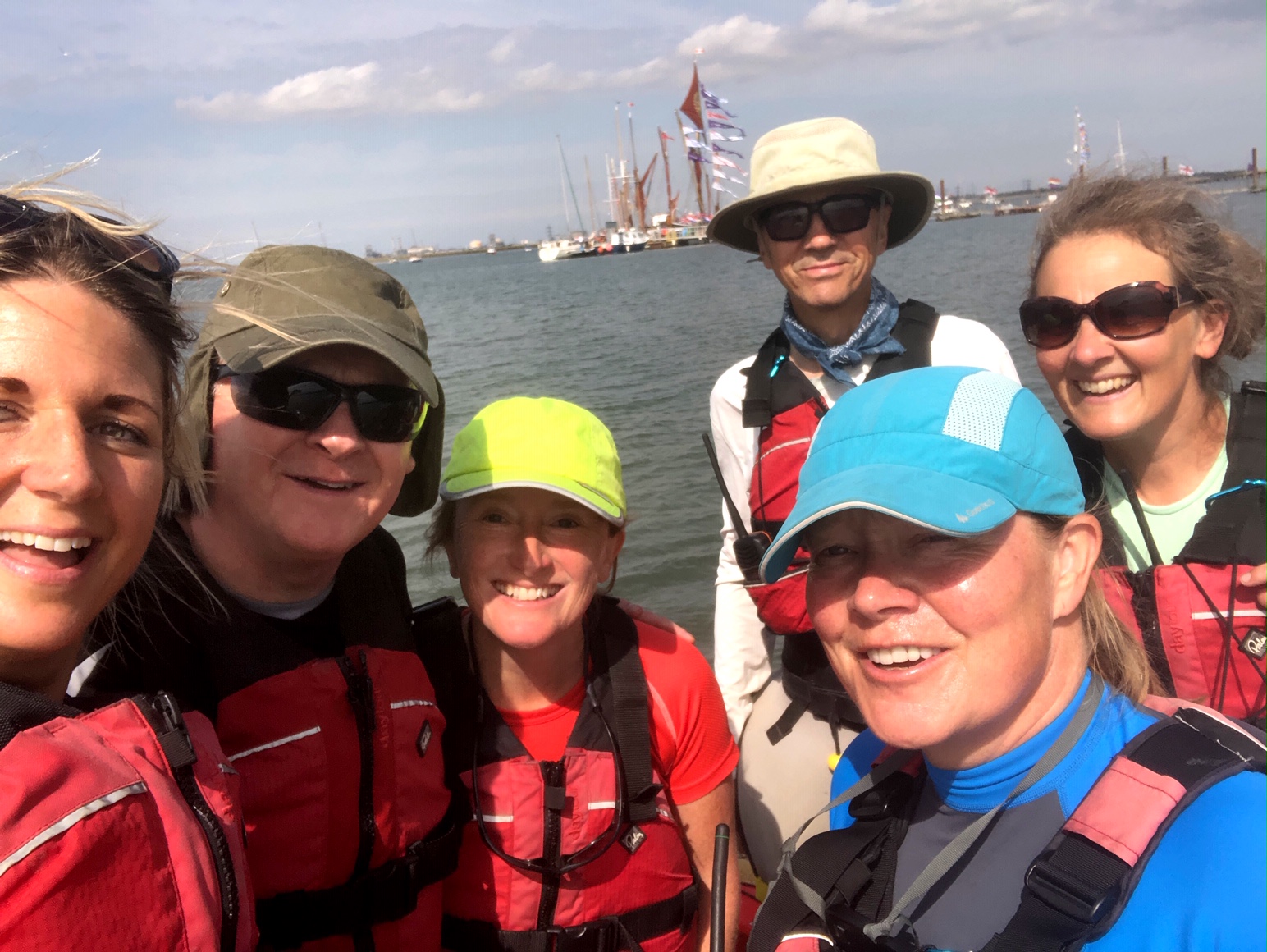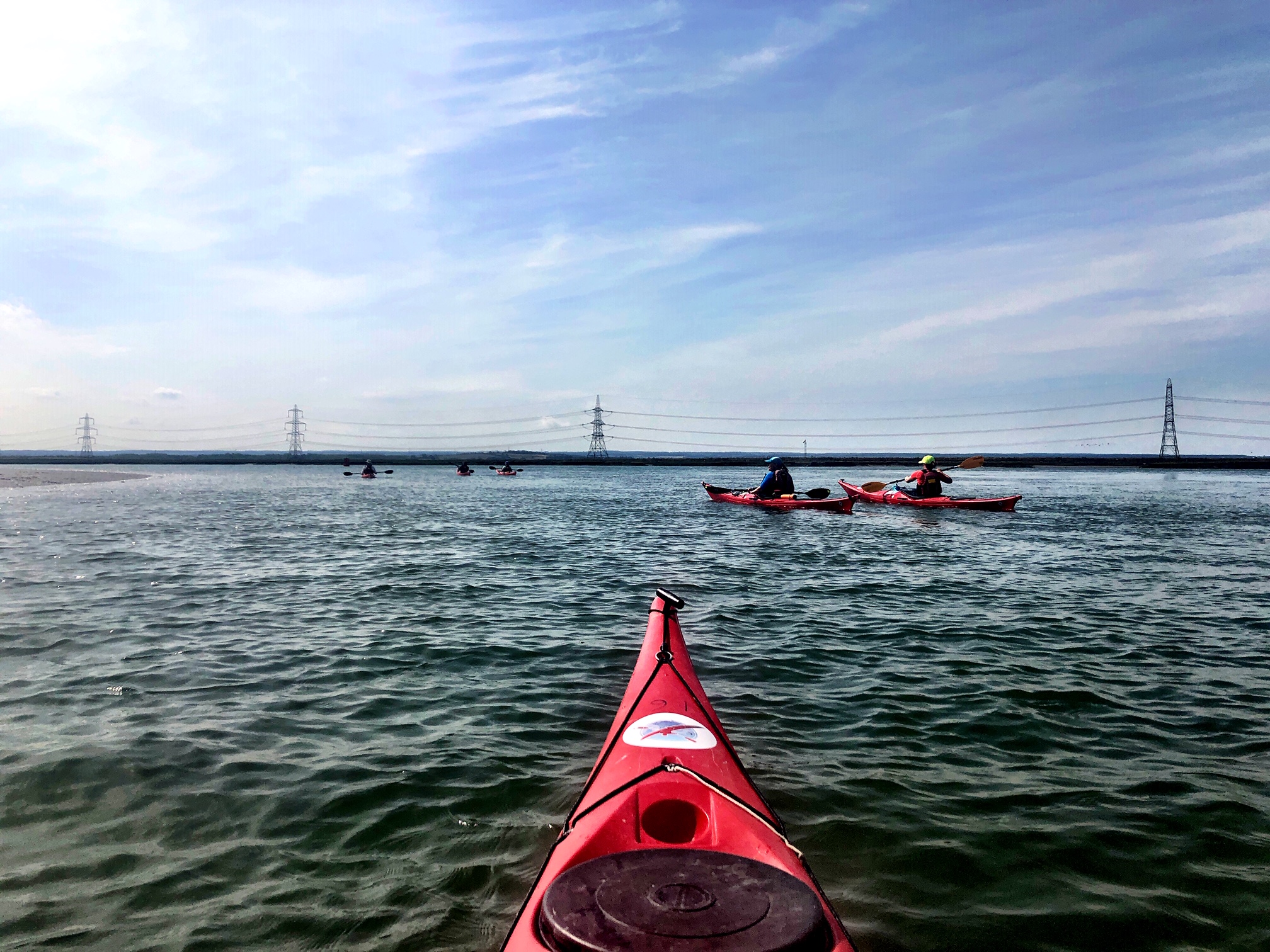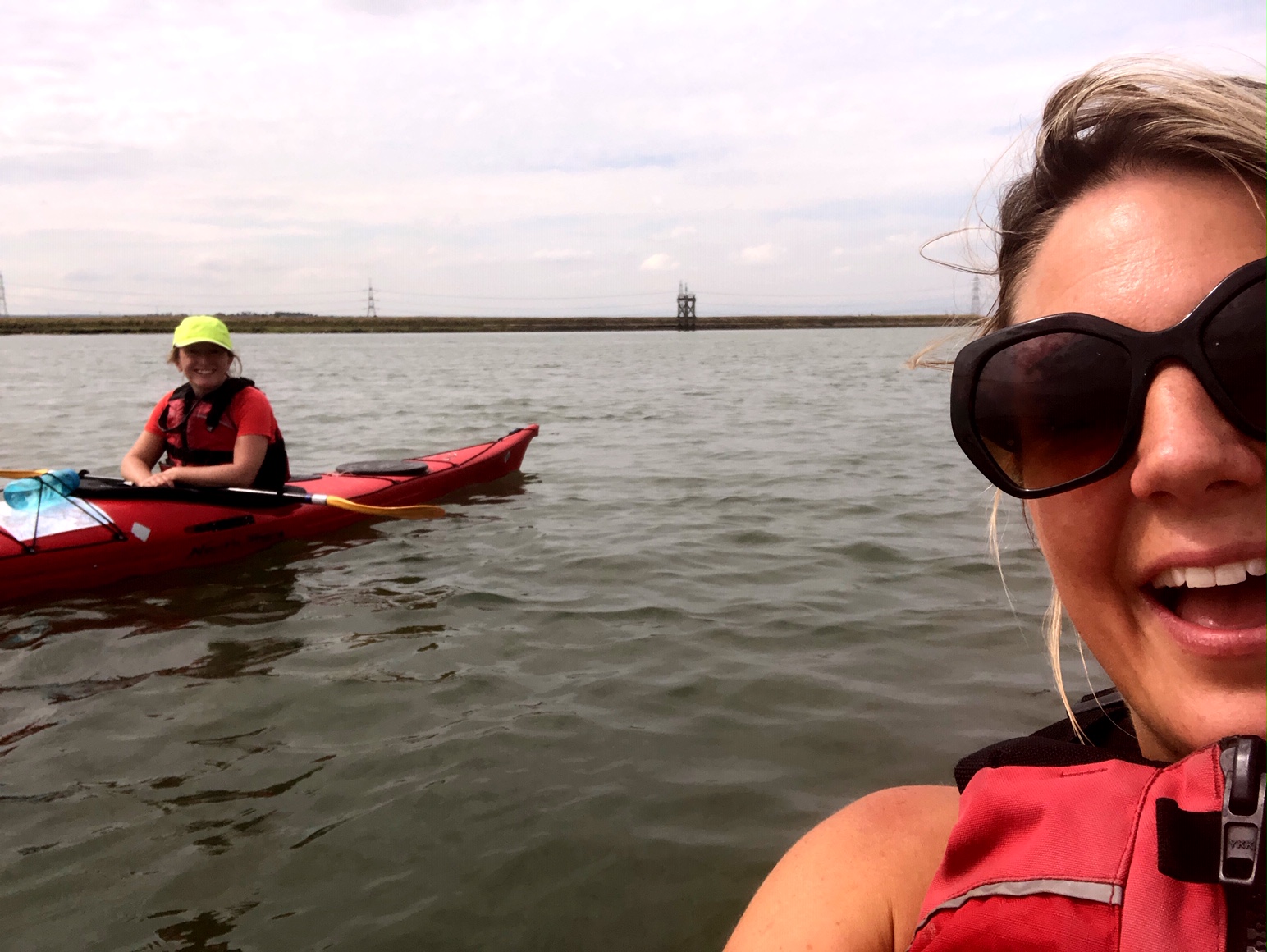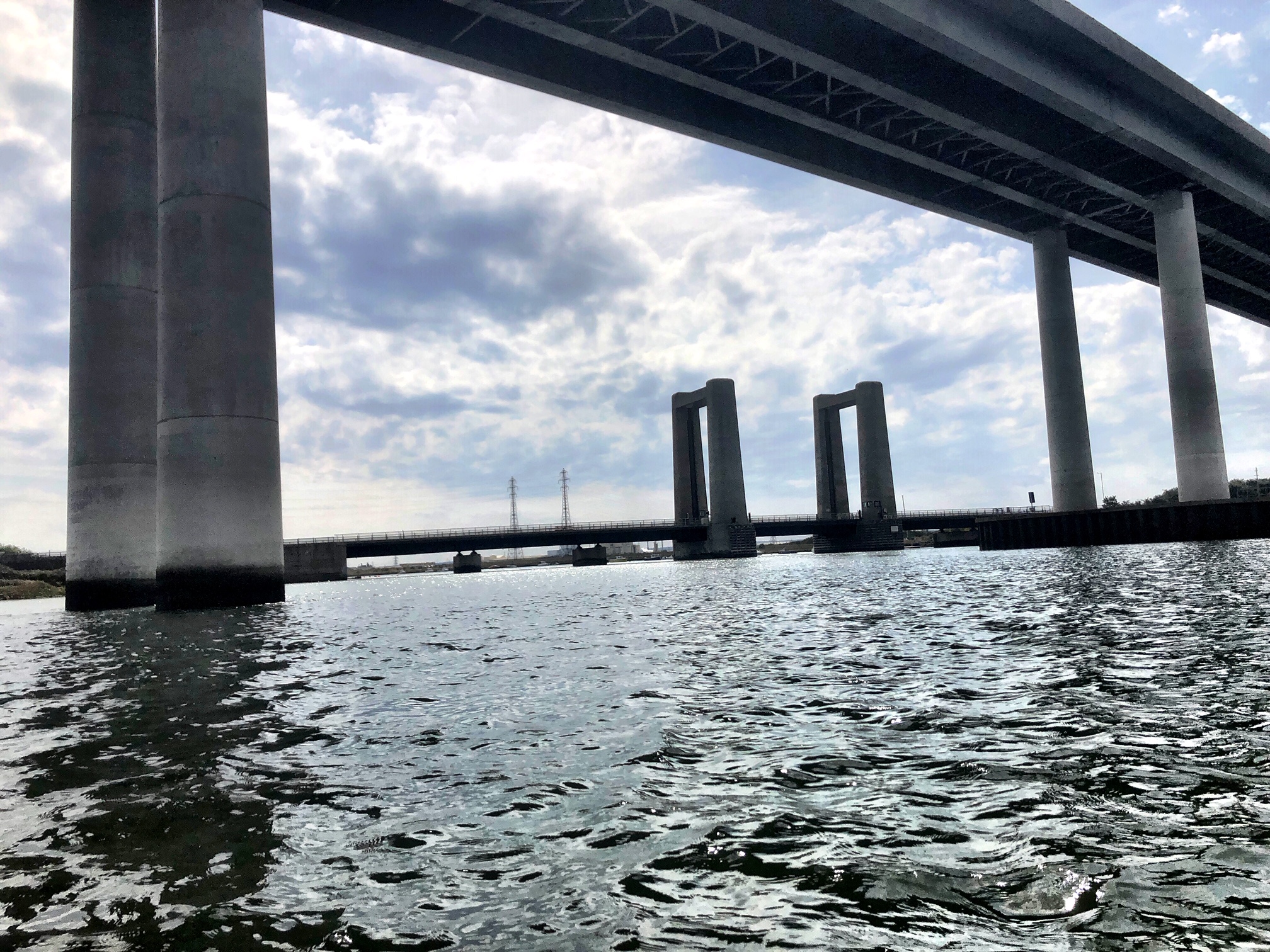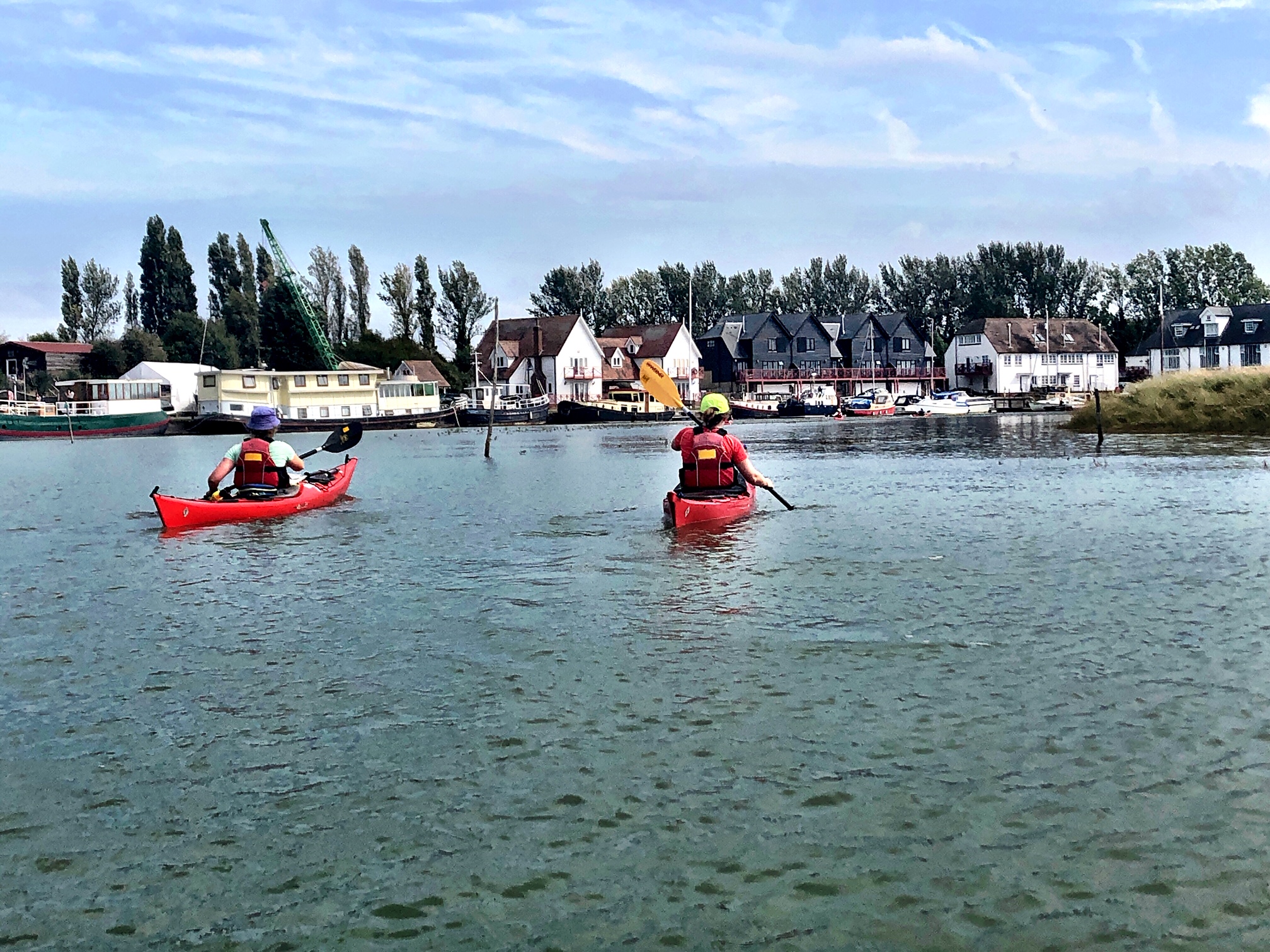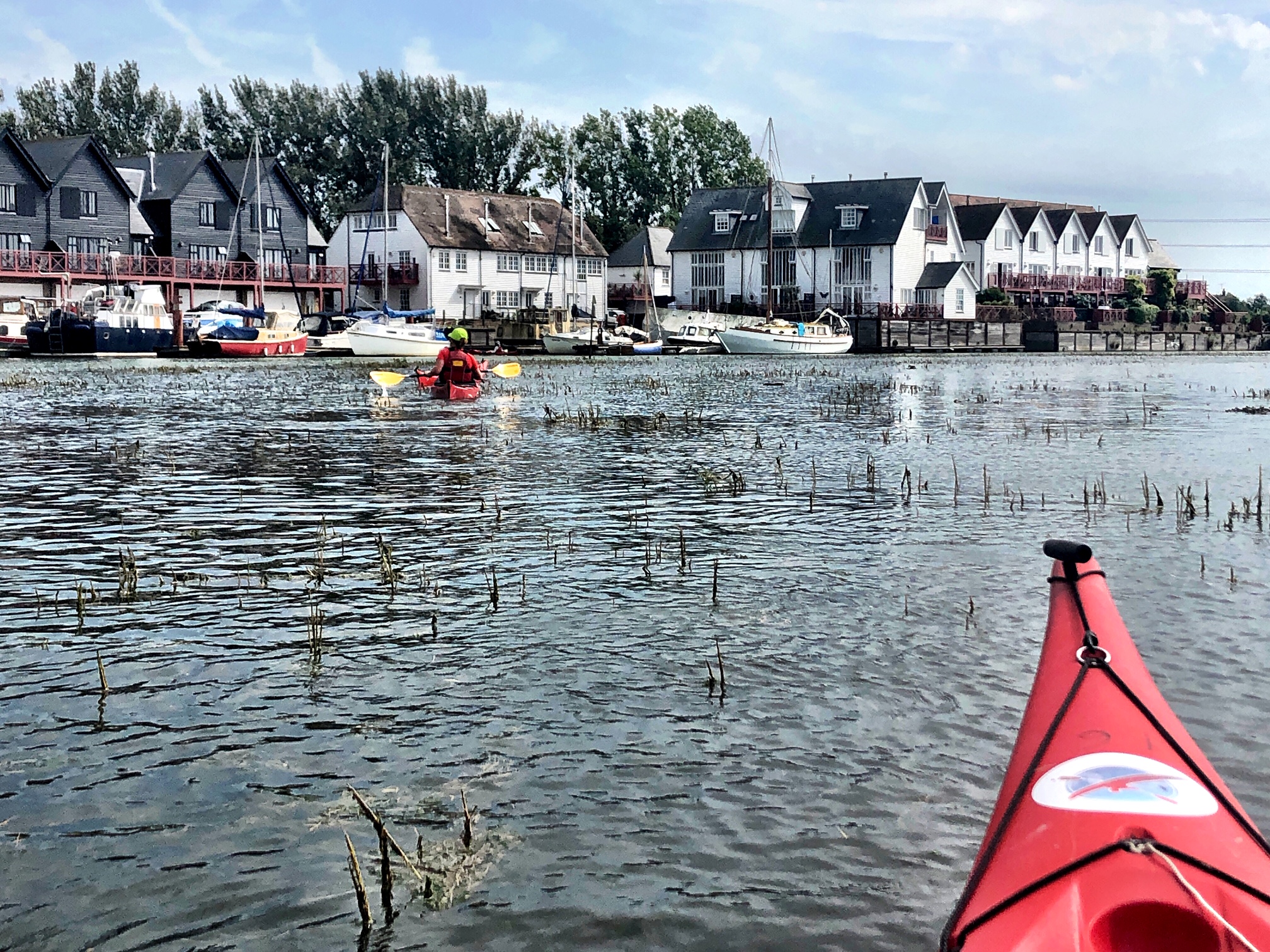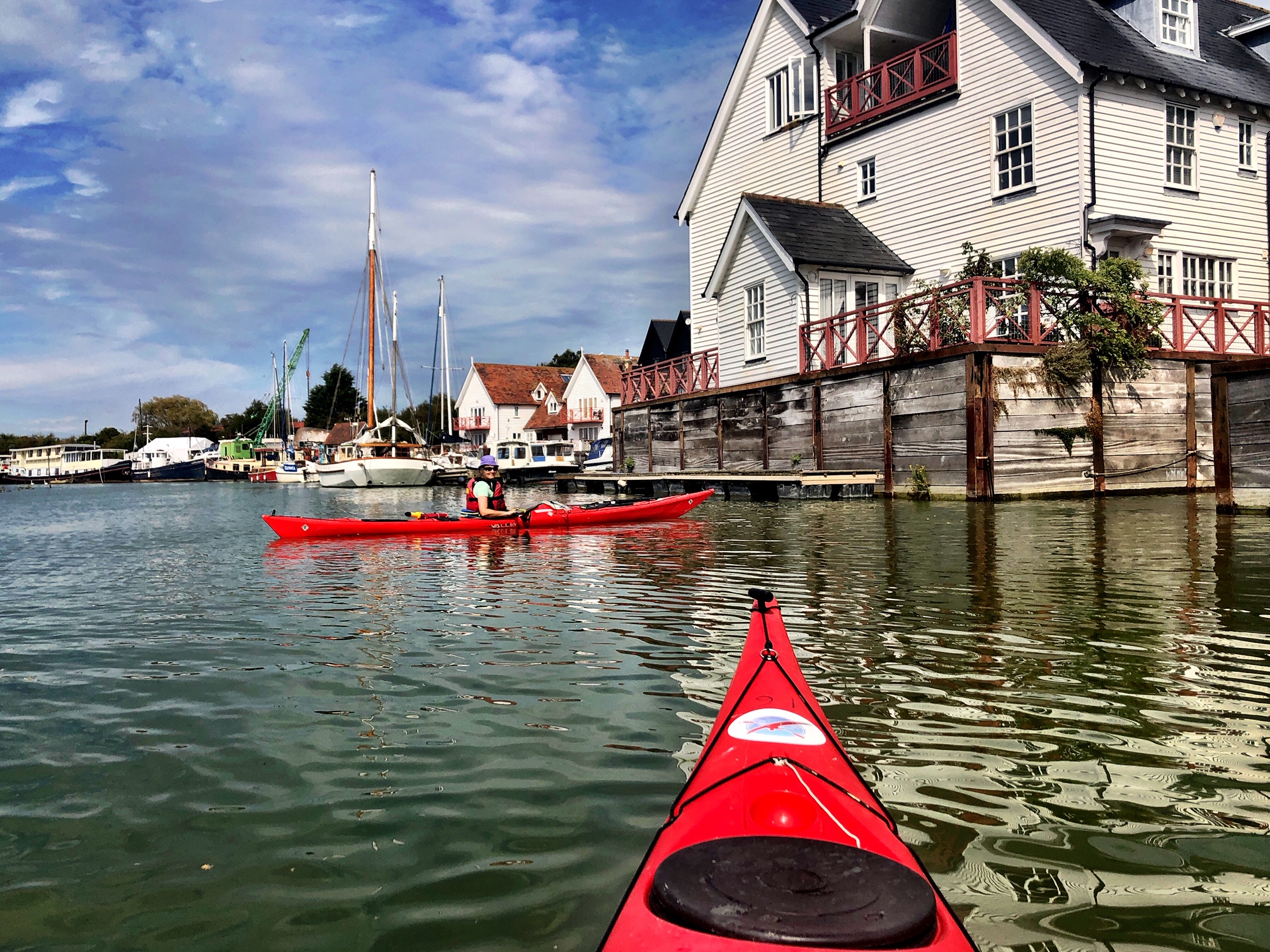 We set out from a slipway at Queenborough in Kent heading down the River Swale. The Swale is a tidal channel of the Thames estuary that separates the Isle of Sheppey from the rest of Kent and forms both a National Nature Reserve and a Special Protection Area.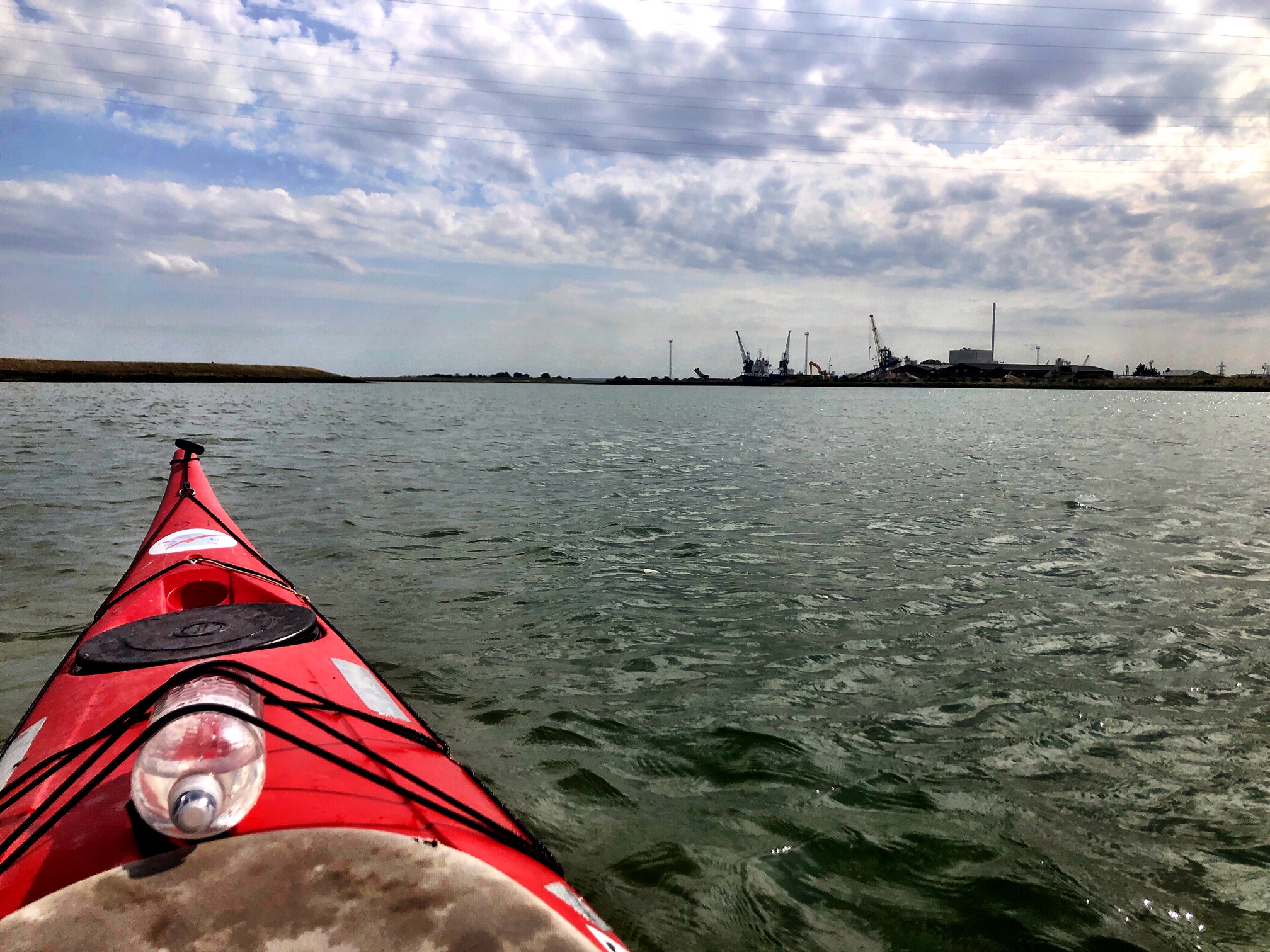 It was a very enjoyable paddle despite the flat scenery and plyons, as there were lots of birds and reasonably good conditions. And any time spent in a kayak is always good, as we all know.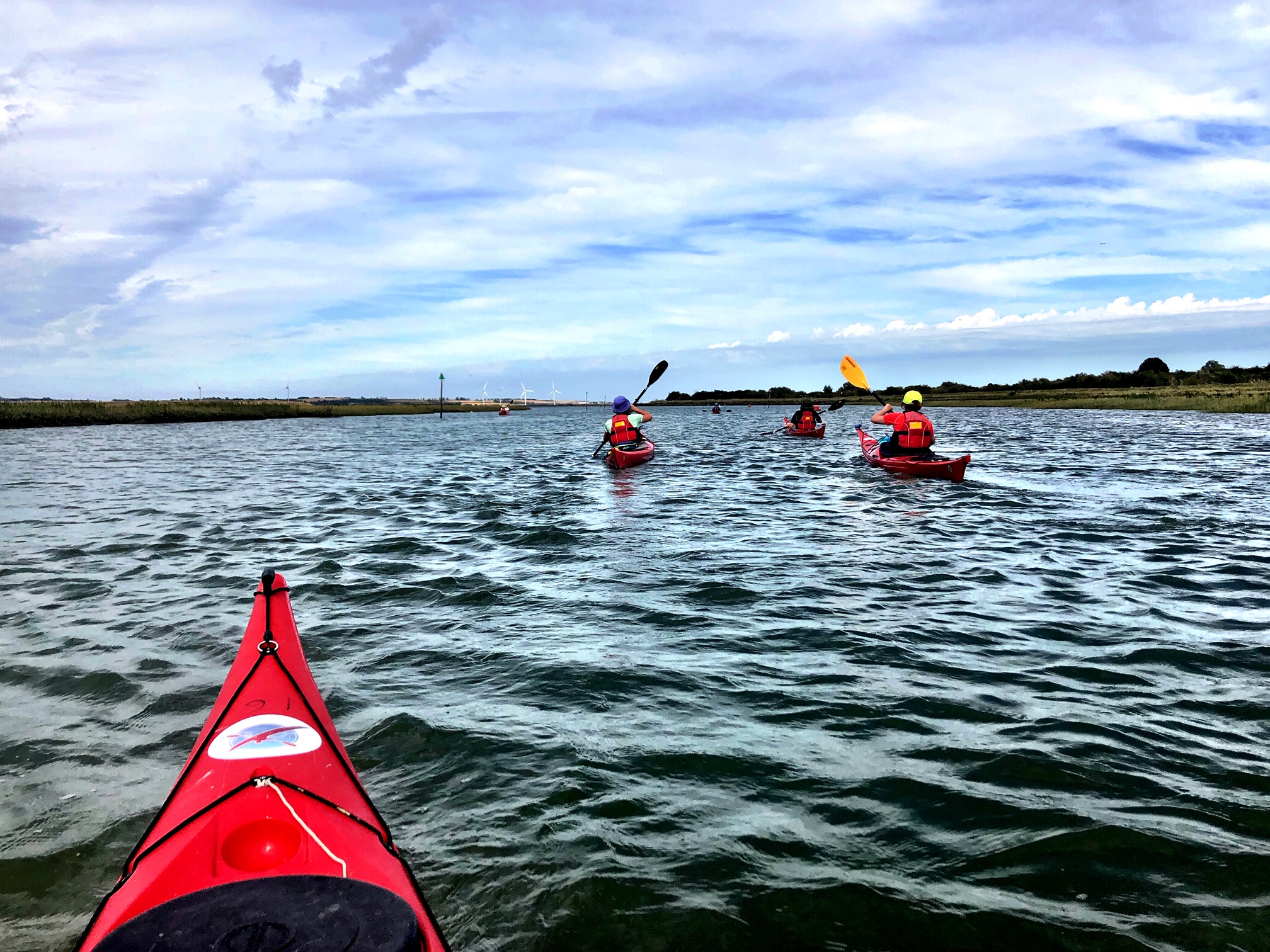 There was the option of exploring Sittingbourne but this was quickly vetoed by a reliable Irish source….that didn't encourage us any further!
The weather was sunny and warm and so the lunch stop ended up being sitting outside a lovely pub in a hamlet called Conyer which is at the head of Conyer creek. There was at the start of the trip scope for, to coin a phrase, someone to be paddling up a creek without a paddle….Liza had forgotten her own paddle (preferred) but luckily we had paddles for everyone.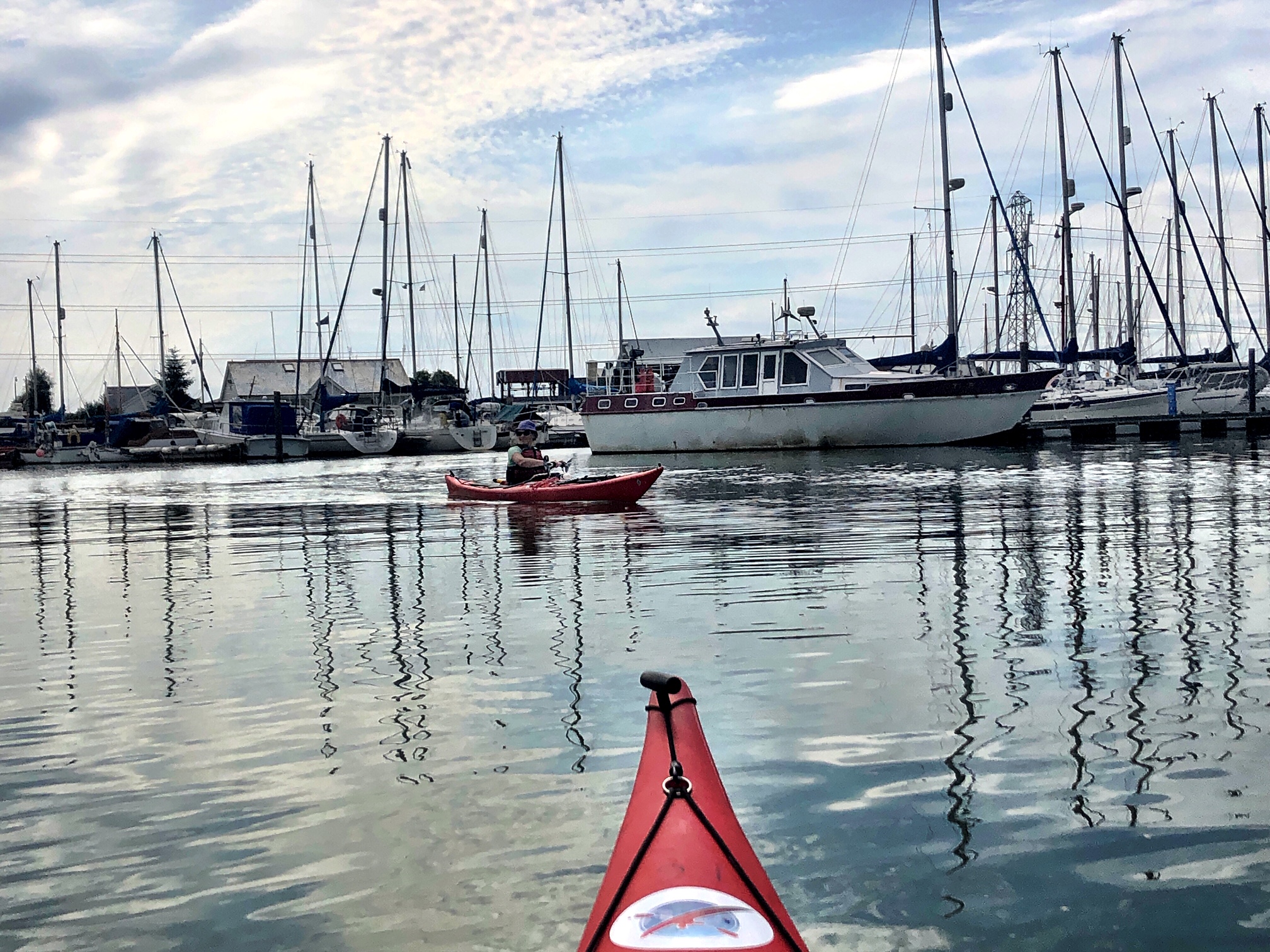 The paddle into Conyer was a highlight with its lovely riverside houses. A nifty little shortcut was taken paddling through some reeds which we renamed as paddling through broccoli!. We pulled in at a slipway to be met by a local who seemed hesitant for us to leave our kayaks there as some previous kayakers I believe had left a negative impression on him! This was quickly dispelled by our friendly faces.
With the tides moving in a favourable direction after lunch we sped on! At times the water became a bit choppy (where the Swale meets the Thames Estuary) and Fiona did an excellent job of instructing those less experienced. The trip ended at a slipway near the Ferry House pub. The weather was beginning to turn at this point so it was a timely finish.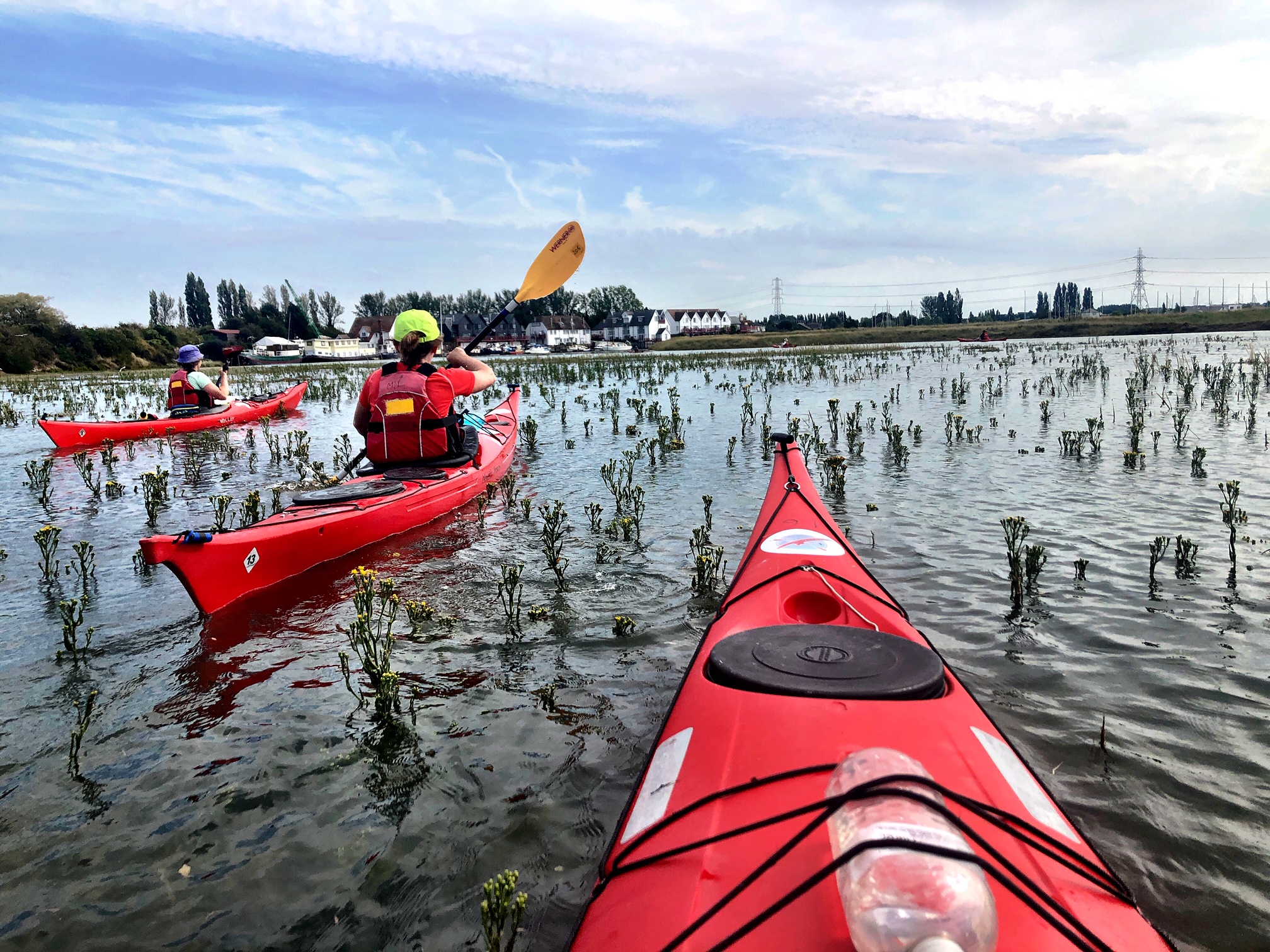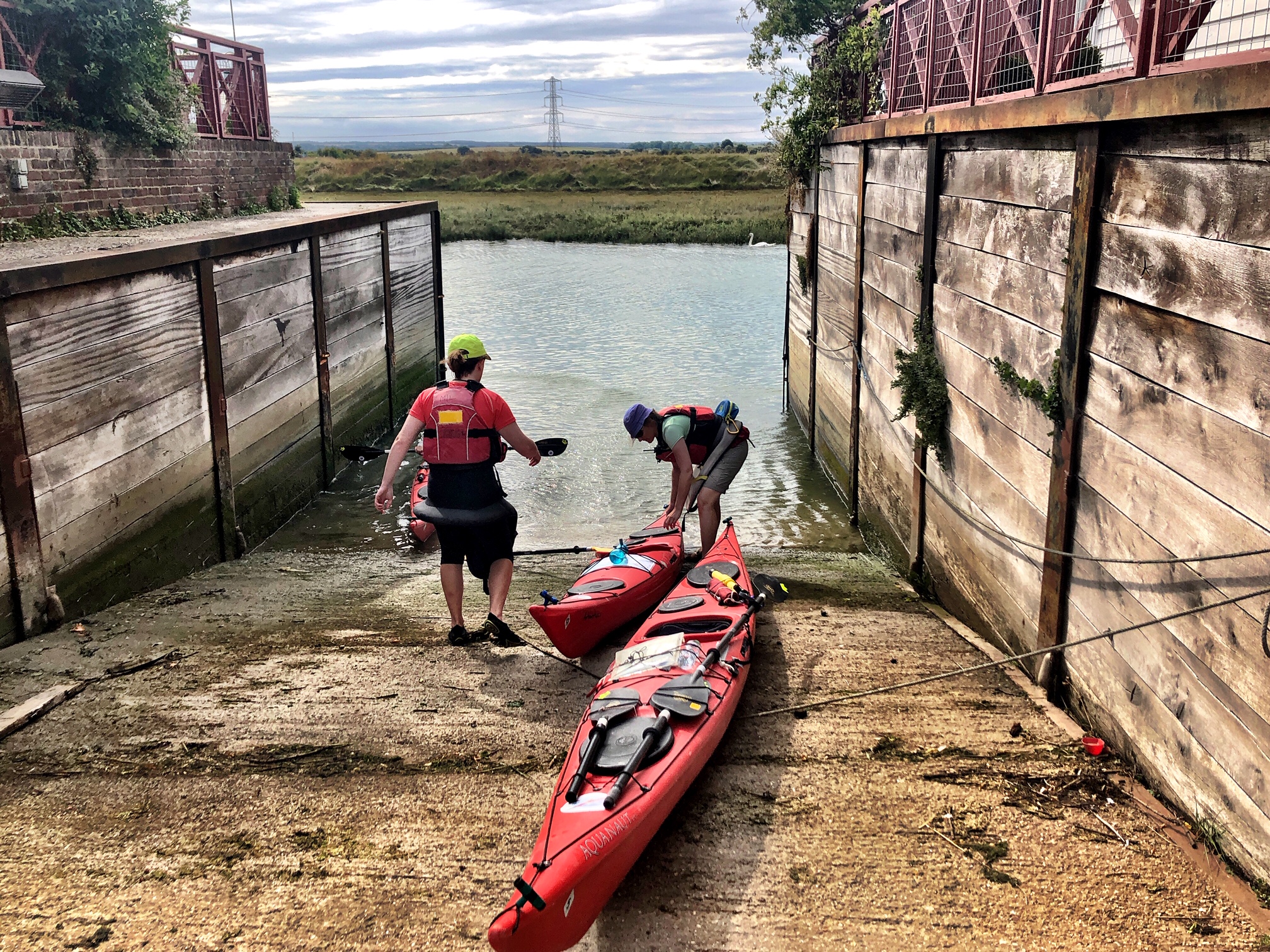 It was an excellent trip enjoyed by all.