We started as a group of 8 for this trip and numbers dwindled as the adventure drew near leaving us with a core 4 who made it down the M3 through the wind and the rain to meet at the 'High Street café' in Swanage on the Saturday morning. As we set off west along the coast from the sandbanks toll against the strong headwinds and in heavy rain we questioned why on earth we would use our weekend after busy weeks to drive up to 6 hours to do this! We aimed to go to the Old Harry Rocks, yet fell short by a good 3km and landed on studland beach to rest from the treadmill we were on.  Rob's boat became covered in sand from the wind just from our 20 minute stop.  A slice of chocolate biscuit cake gave us the energy to go a little further and play in some surf before heading back to Poole Harbour.  I would happily have gone home at this point but Jonathan suggested a lap round Brownsea island which saved the day.  It was gorgeous.  We got out of the wind, saw some great birds and I also expected to see dinasours at any point the island felt so wild and interesting.
Rob was very grateful for a cup of tea and shelter in the Bongo after this paddle. Generally, he finds the bongo 'amusing' especially when I am climbing up a step ladder and needing 3 people to haul kayaks on the roof, or when he sees them broken down on the side of the road. (Incidentally, it was Janices' flash sports car that broke down and needed the AA on this trip, not the Bongo ). An excellent meal in the Scott's Arms also boosted spirits even more. 
Sunday the weather was spectacular for kayaking. We launched our boats in front of rather a big crowd as we followed the performance of Morris dancers on the beach, part of the Swanage folk festival. For a moment I felt I was seeing a tribe in Papua New Guinea, their costumes were so strange!
We had a great paddle down the coast from Swanage to dancing ledge passing many rock climbers on route.  Rock climbing and sea kayaking would be a great combination for an expedition I thought to myself. Landing on dancing ledge was fun and done with little elegance, and again an audience of tourists. A great lunch spot and opportunity to swim in the natural pool there. Another 7 nautical mile round paddle and my shoulders were feeling it. This is my excuse for not nailing the practice roll at the end of the day.  I managed 1 roll, as did Jonathan and Rob showed off the re-entry roll and hand roll!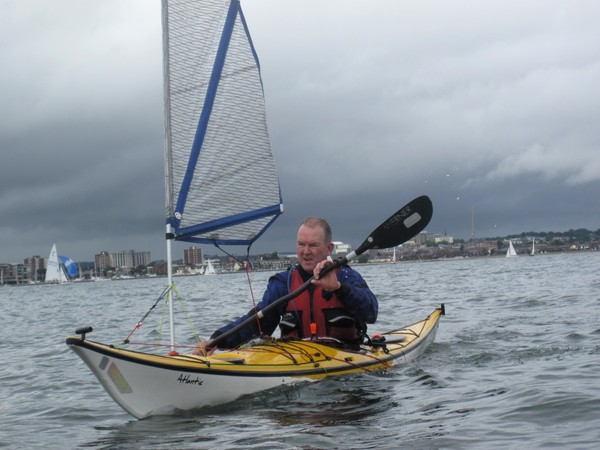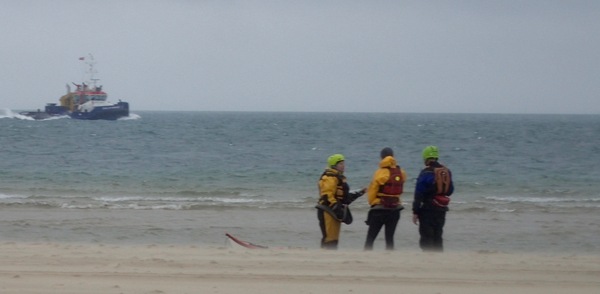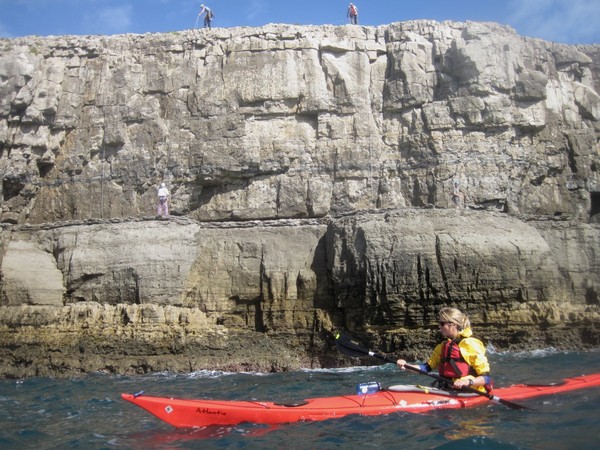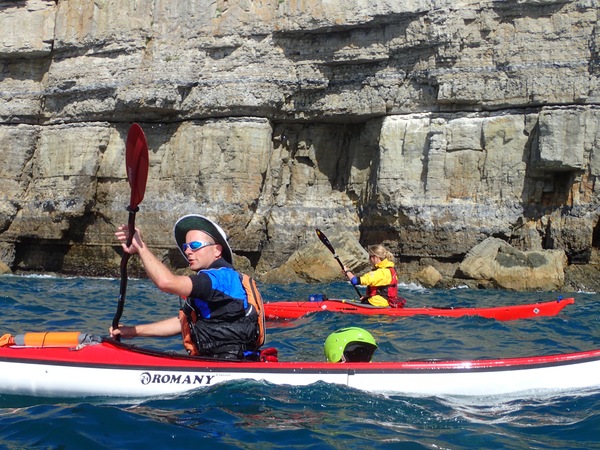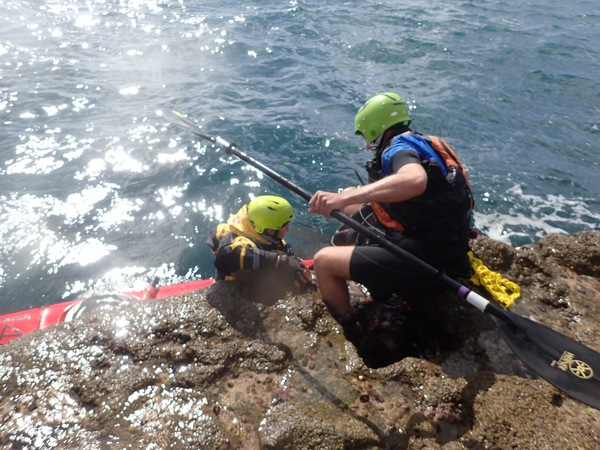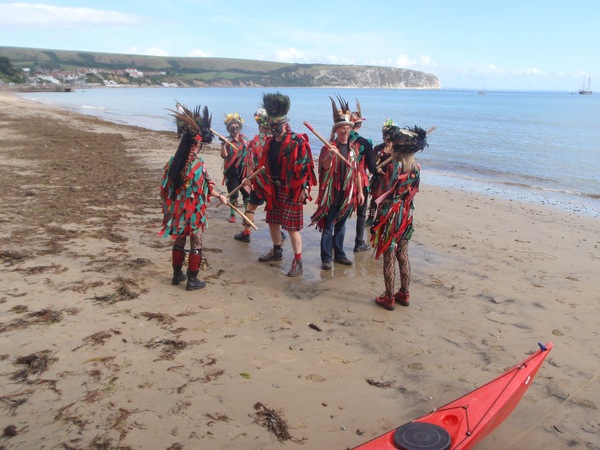 As is custom on Dorset trips, we ended with cake/ ice cream/ tea before heading homeward.  Thanks Rob, Jonathan and Janice for another fantastic trip
Geors