Summer's here. It's a brilliant bright sunny day and the kayaks are out on the Thames. Six boats departed Kew on the ebbing tide. A short stop in Battersea and Fiona joined the gang, then off again. We headed through Westminster as the tide was almost out. The absence of much flow meant we could enjoy the sites, avoid the clippers and sneak right under the London Eye. It's amazing how different town looks from the river.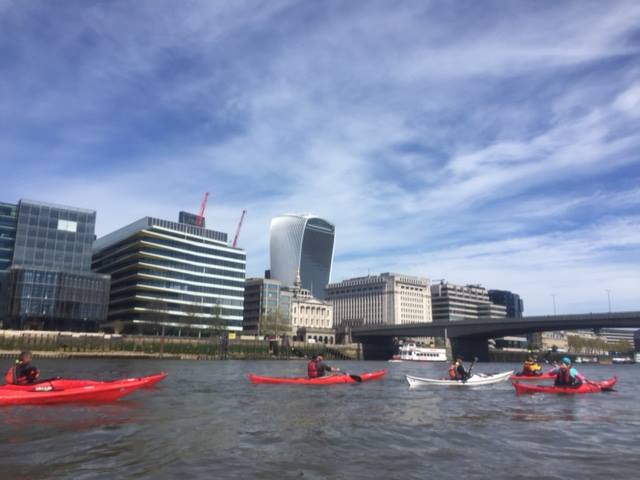 Onwards, with a few short stops to rescue stray balloons, and we were almost at Greenwich – when we got distracted. A pub was in sight. After a successful landing on an uninhabited beach, with numerous ladders to the pub, we were thwarted. They wouldn't unlock the gates and let us in. Oh well, a picnic on the beach instead, before heading back upriver on the flood tide. On route we stopped in Westminster and raided the beer supplies of a (far more accommodating) boat on the Thames – climbing up over the side causing much confusion to the 'normal' folk who'd approached from the side-walk!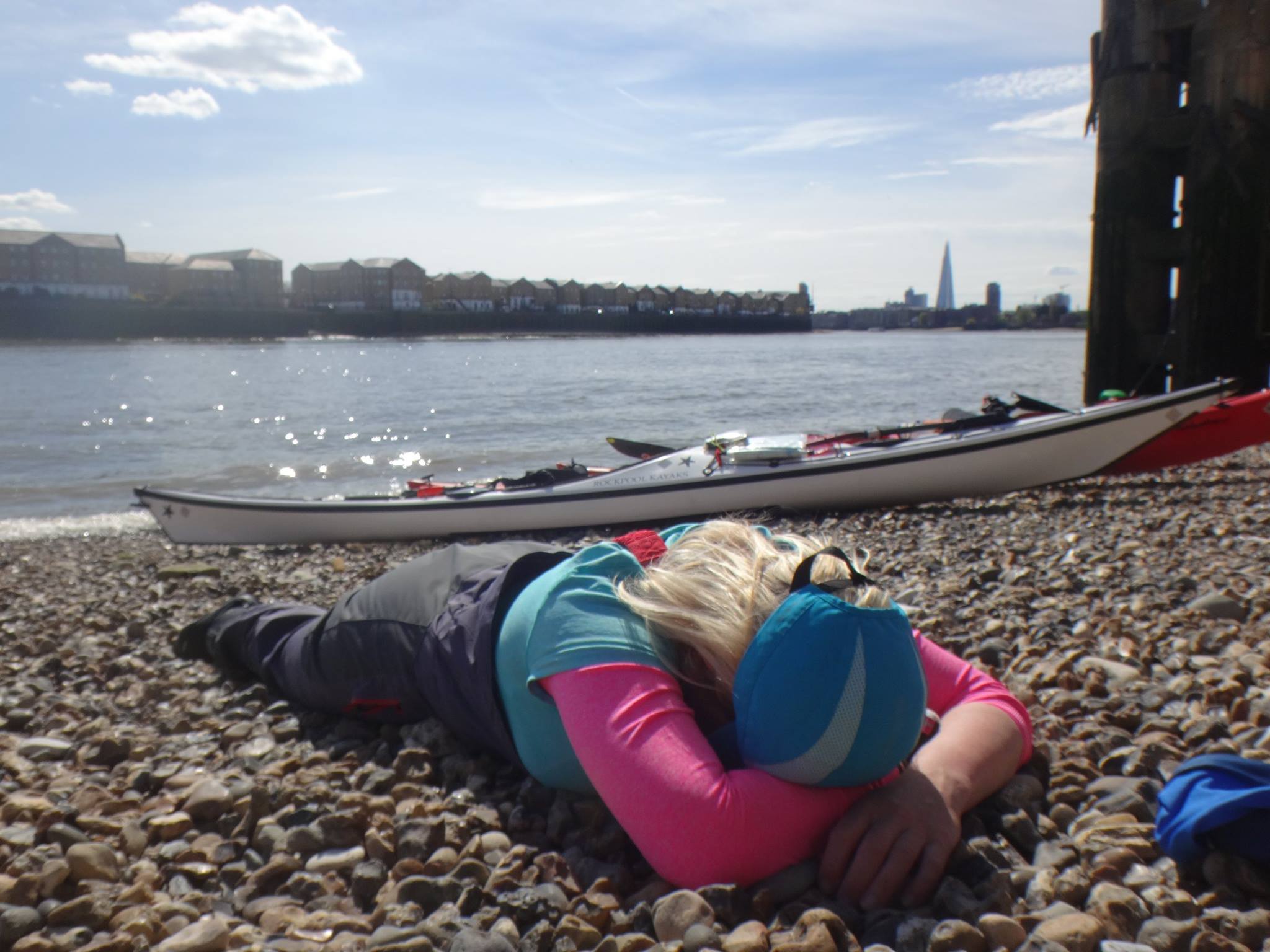 30-ish miles, 8-hrs of sunshine, 7-kayaks, 6-stops, 5-ladders we couldn't get up, 4-balloons chaired, 3-sun-burnt paddlers, 2-pubs and 1-person spotted sitting on a balcony overlooking the river.
Huge thanks go to Alex for a great day
Philippa, Fiona, Liza, Philippe, Dan and Tudor