Thursday night and time to head down to Cremorne for some respite from London's pre-Christmas bustle.
Late as usual after a hectic day but Olwen Jac and Christoph waited patiently with all the kit ready, and their patience was rewarded with… Flashing Christmas hats!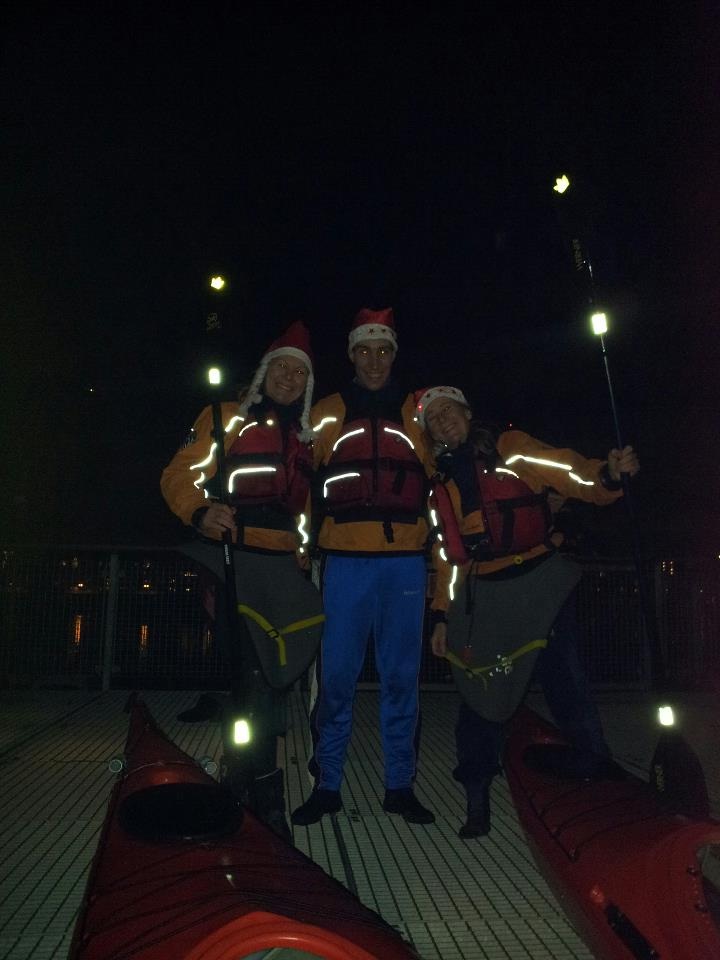 Lowering the boats off the pontoon (wearing our flashing Christmas hats), we saw that the choppy waters spotted from the pier had calmed, and as we pottered west alongside the riverbank the relentless clicking and whirring of London life melted away. There was hardly any traffic, the open stretch of water was dark, cool and quiet, and for a couple of hours life was just the river, the rhythm of paddling, and pleasant conversation.
Our course weaved between the pontoon posts, headed past Wandsworth bridge then Putney bridge, and splooshed quietly past Bishop's Park with not a jeering stone lobbing yob in sight. Gazing up at the riverbank, and imagining frenzied London working, shopping and partying, the quiet was hard to believe, but welcome.
A little pause at Craven Cottage to hang with Michael Jackson, and take in the view of not much except river stretching up to sky, then we remembered the mulled wine Olwen had brought and headed back. Rounding the bend after Putney, and instead of choppy water and a brisk breeze we were met with a still river and a beautiful serene view – along the riverbank the water shimmered in green, purple, red and gold, and Albert Bridge's festoon of lights danced and glimmered downriver. We glanced up to look at the clear crescent of the waxing moon, and saw Orion's Belt glinting through the darkness.
The sights stayed with us as we crossed back to Cremorne and celebrated with wine and pies and warmth, and the stars and the stillness stayed even longer. All serving to remind me that Thursday winter paddling is a weekly must to stay relaxed and sane in hectic London, over Christmas, New Year and beyond…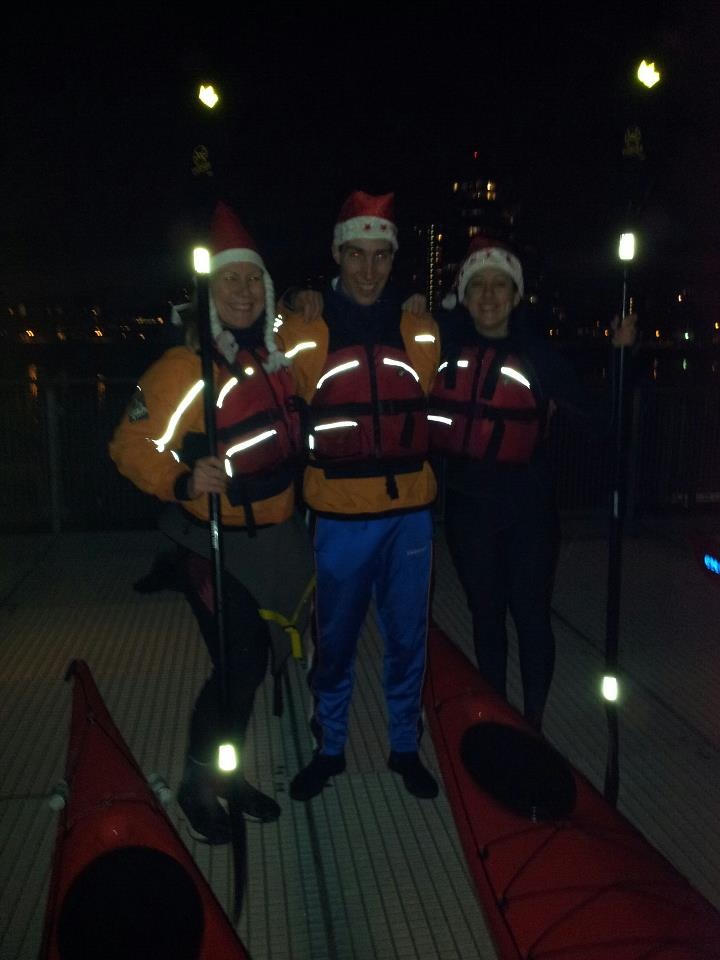 Miranda