In a departure from the usual Thursday evening we thought we would take advantage of the longer evenings and stretch our range a bit further with a trip to Shadwell Basin.  Six of us headed downstream at 6.30pm with a brisk tide taking us along the river.  On a glorious sunny evening we passed through a busy central London with pleasure craft plying to and fro.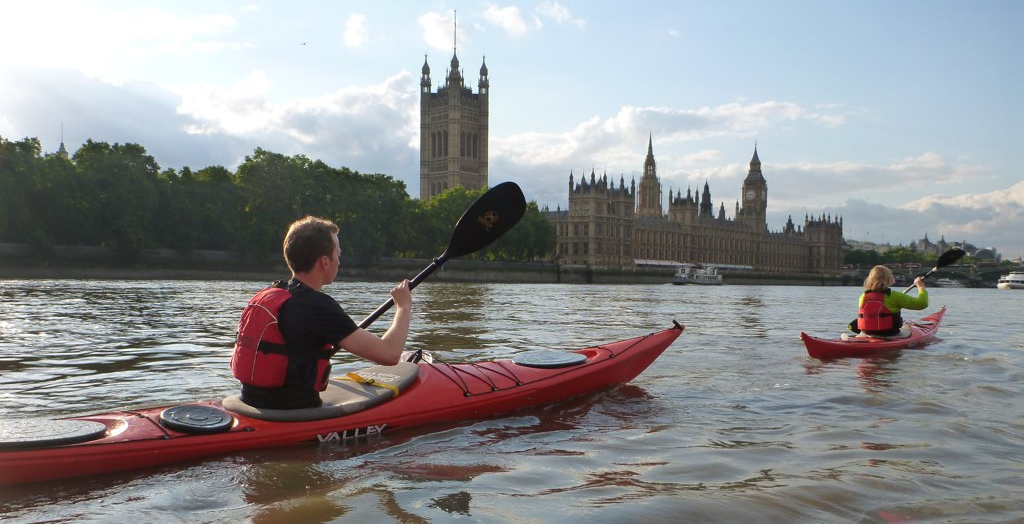 After an hour of gentle paddling we came to Tower Bridge and with the tide still ebbing we decided to carry on to Shadwell where we conveniently found the famous Prospect of Whitby (perfect for the evening pint).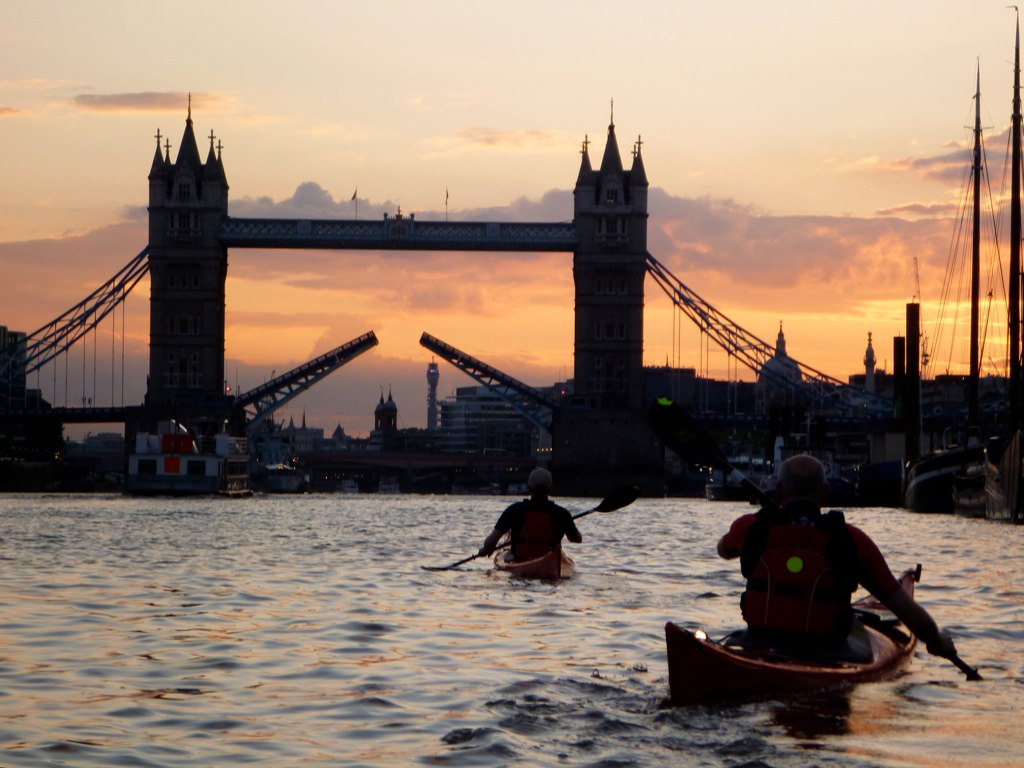 With the tide flooding we headed upstream but as many of you will know, the upstream flow is only a fraction of the downstream flow so it was a fairly robust paddle back to Cremorne.  Off the water at 10.30pm, distance covered 24km.
Here are a few other snaps from the trip:
Thanks to David for being our photographer, see his comment below for the full album.