Sunday 15th May
The Club along with many other clubs and individual paddlers took part in a joint RSPB /Canoe England  paddle around Wallasea Island in Essex on Sunday 15th May.  Wallasea Island is bound to the north by the River Crouch estuary, to the south east by the River Roach estuary, and to the west by Paglesham Pool and Paglesham Creek.
We met very early at Cremorne, and loaded the boats on to our new Club trailer – it had only been picked up the day before – great  piece of kit and I am sure it will be of excellent service.
Our destination was the Royal Burnham Yacht Club.   The car park was quite full necessitating some parking out on the road.  After getting changed [the club has very good facilities], we had a briefing and launched from the club pontoon.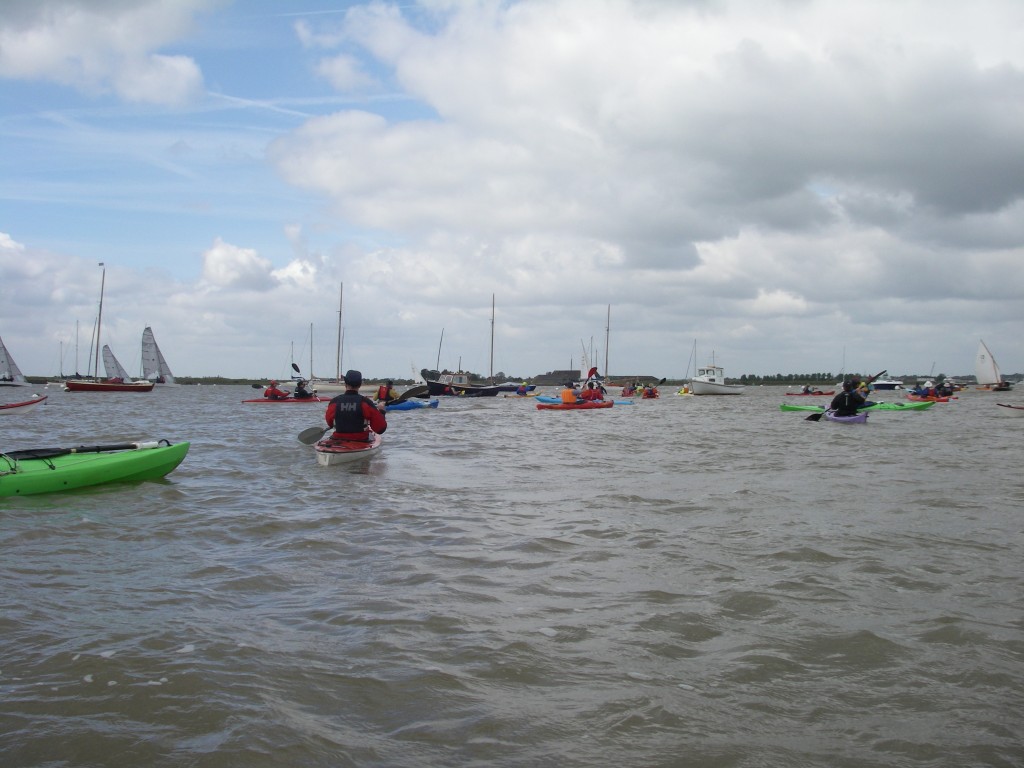 Going across the Crouch to the NW of the island [and back from the NE] was the most sea like part of the trip. We had to make a small portage over a road and into a creek then on to the River Roach then around both Wallasea and Potton Island (most paddlers choosing to take this longer route).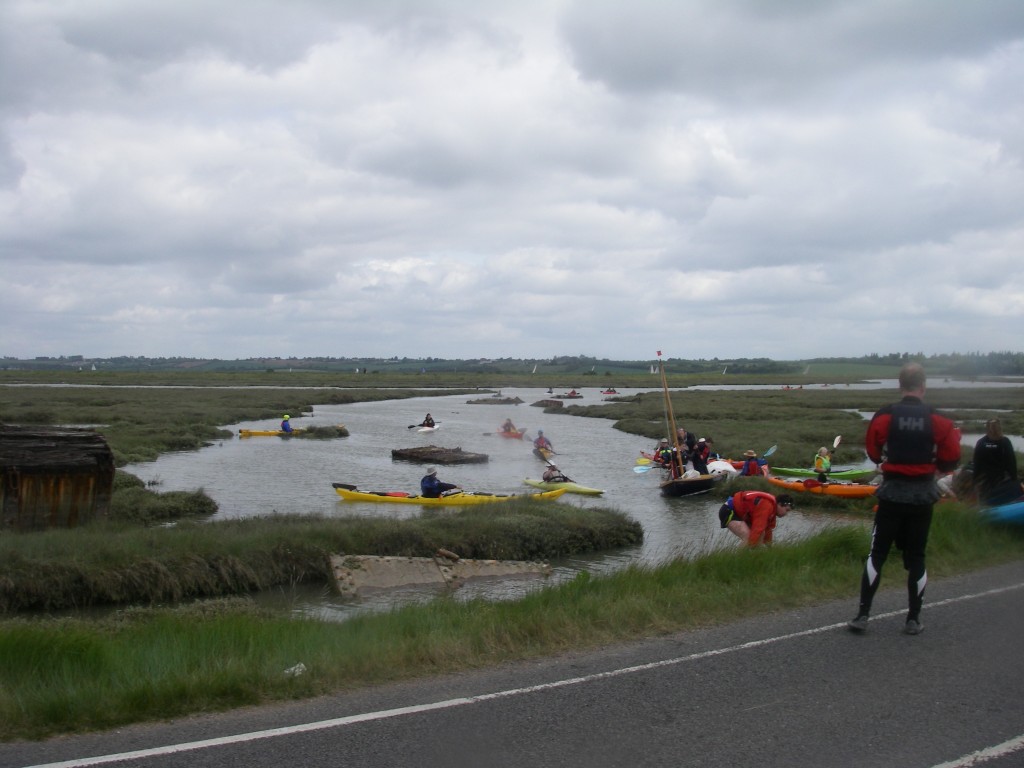 This was the largest group of paddlers that I have seen and by this time we were well spread out.   We had a stop on the island, tea and coffee and some biscuits were provided, getting out of the wind was the priority.
As for the wild/birdlife side of the trip I did not see very much – some seals were seen [just their heads] I think that there is more to see on our Thames trips.
I thought that it was a good days paddling and a good day out, quite social, many people met with old acquaintances.
Burnham Yacht Club was good, and Burnam on Crouch seems a nice place I would like to spend a day there.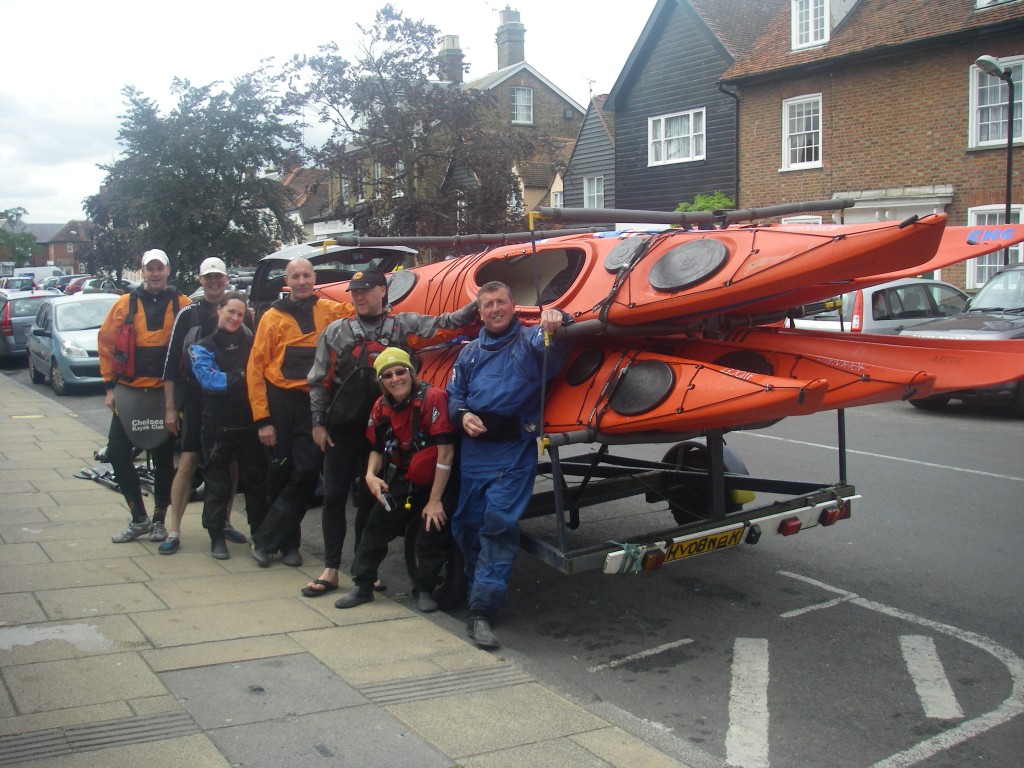 Richard H
Further info on the event: