Sunday 22nd May 2011
It's not often I get to coach open canoeing, so when a small group of CKC paddlers asked me to provide them with a day's coaching I was more than happy to oblige.
Feeling a little exhausted from the previous days paddling on the Solent I headed over to Thames Ditton to meet Gieve, Miranda, Judes and Abdul.    
Taking them steadily through the canoe bits of the 2 Star syllabus – from tandem to solo and rescue skills – all progressed very well.  Although it was their first time in an open canoe, as experienced kayakers Gieve and Miranda expertly drew on their kayak skills whilst for Judes this was an opportunity to practice and refresh the skills she learnt at Cremorne last summer.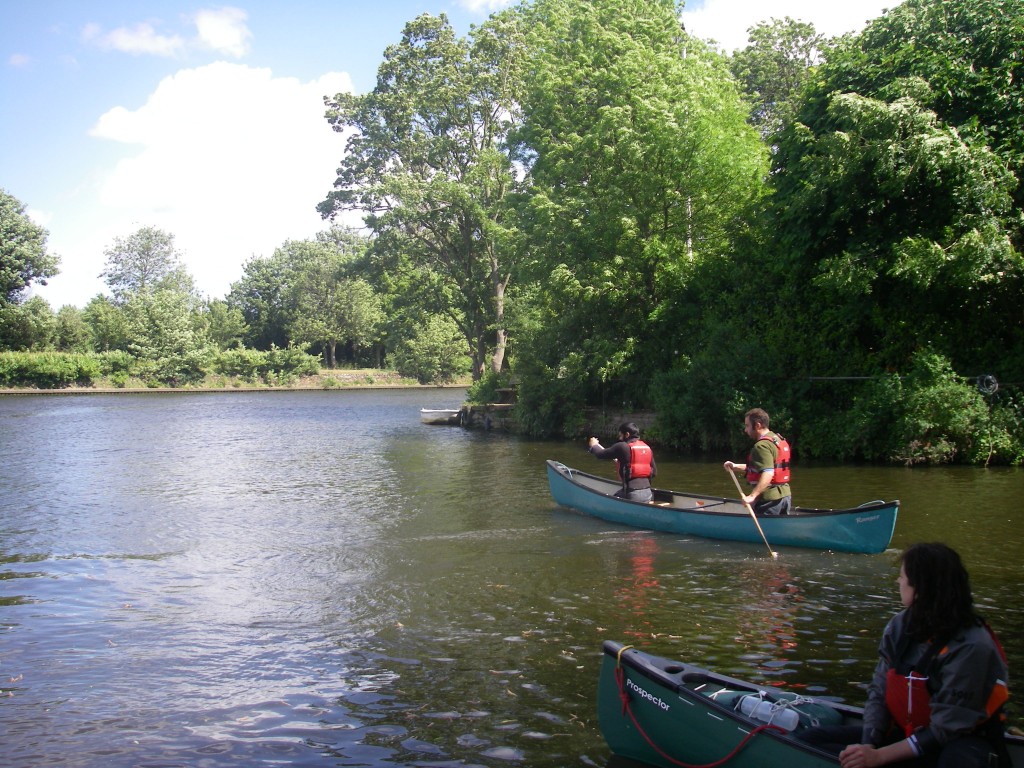 The one drawback was that the westerly winds were a little too strong at times during the day particularly for solo work – however the great thing about the Thames Ditton venue is that you can usually find suitable shelter somewhere.  So after lunch we battled against the wind to the island area a few hundred metres up river.  This provided sufficient shelter to practice solo skills, more advanced turning (e.g. bow jam), rescue scenarios and low brace support strokes.   In respect to the latter, much to Abdul's dismay Gieve took this very seriously and attempted to edge the boat over as far as he possibly could.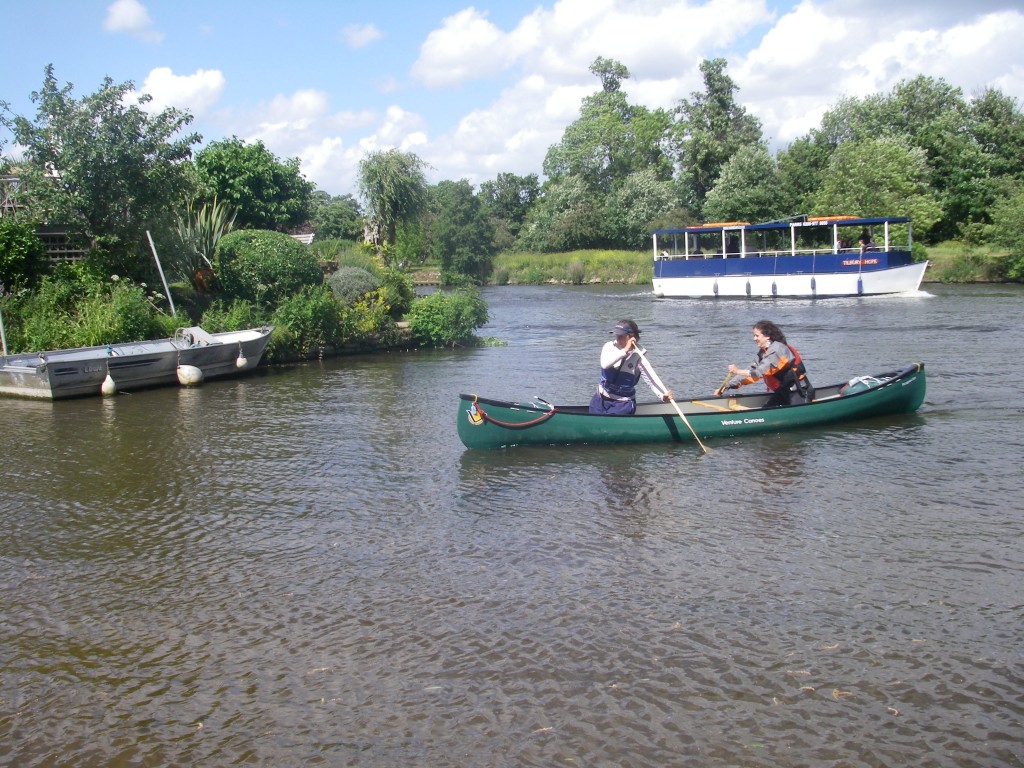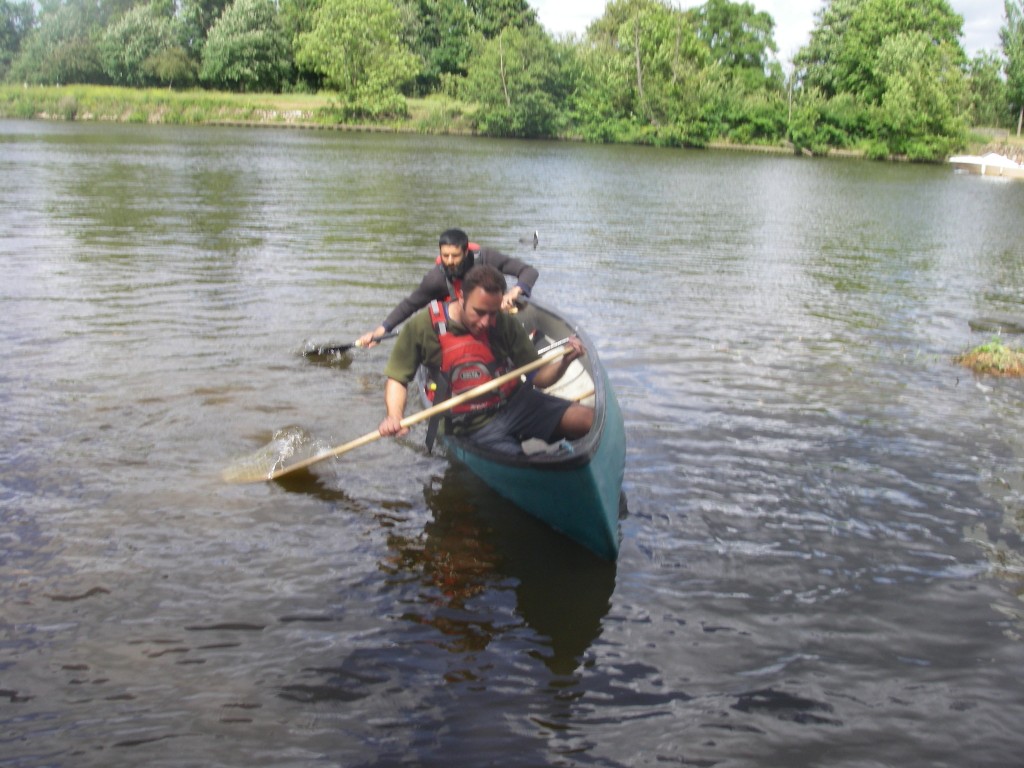 All in all a great day and as ever a big thanks to Alan Pearson for allowing us to use the Thames Ditton facility and equipment.  Glutton for punishment I headed back home for a brief rest before heading to Brixton Pool to take the session for Paddy as he was away. 
Phil