The December 2010 edition of Canoe and Kayak Magazine is just out and CKC is this months Club Scene feature.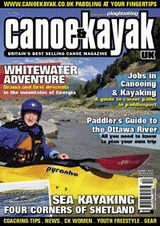 The feature gives a great overview of what the Club is about and includes a view from the Chair (Andy), a good selection of photos, and quotes from a few current members and Harry Whelan (the manager of Cremorne Riverside).
Download a copy of the article here!
CKC Editor