I arrived at Kew on a bright crisp afternoon to a very warm glass-of-mulled-wine welcome and the buzz of activity which always suggests impending fun. As everyone "decked the decks" with festive flair and I met new and familiar faces alike, the vanguard group made ready to push off.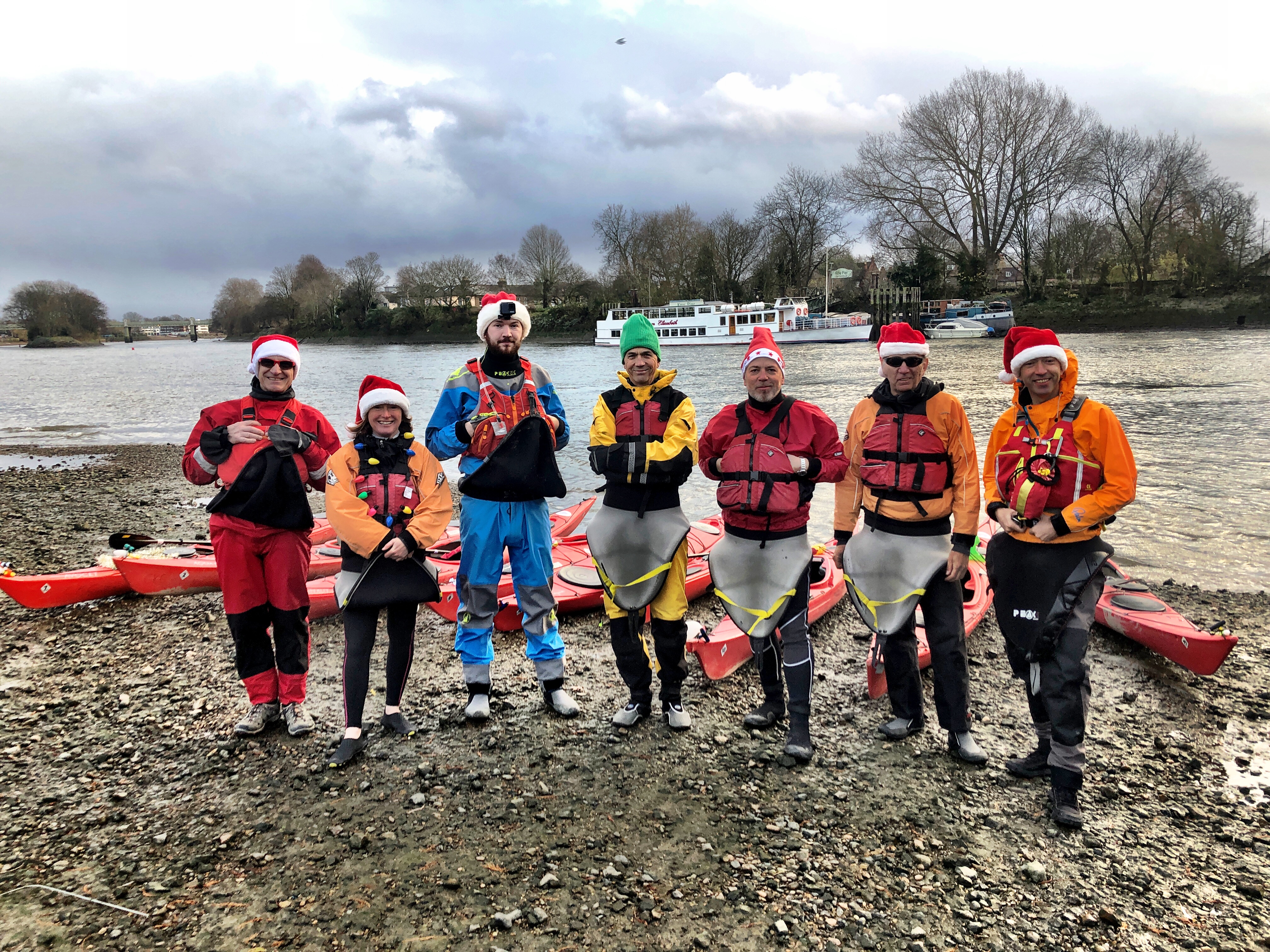 Both wind and tide were against us so I tired out pretty fast (sorry guys!) and we stopped at a suitable beach for mince pie round one.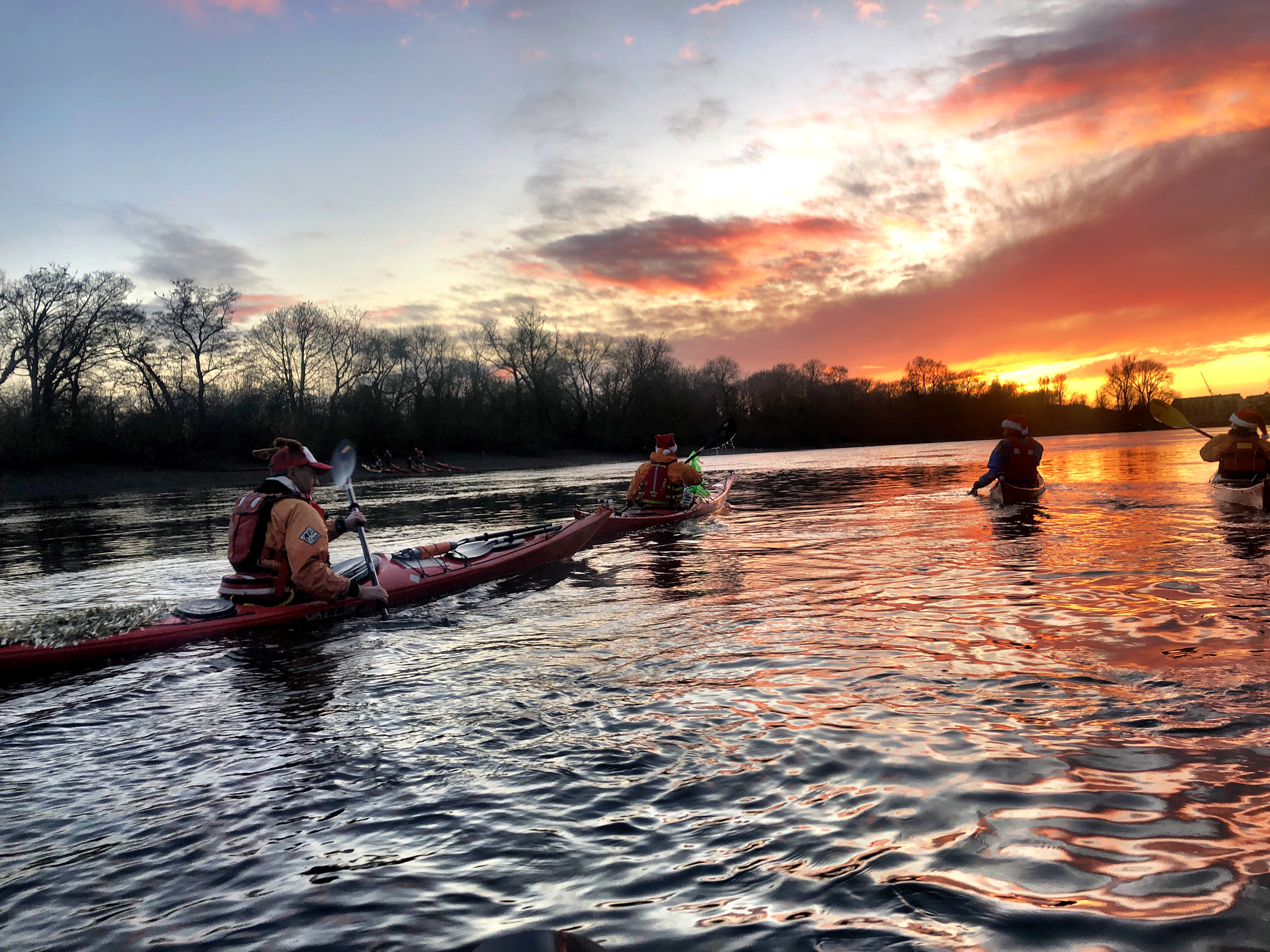 Under the watchful lookout of Liza, who spotted the next group gaining on us, we pushed on once more.
As we basked in the haze of the gloaming we passed Syon House and beached once again for picnic round two. Amazingly Fiona & Sean had managed to maintain warm mince-pies stowed away in their boats!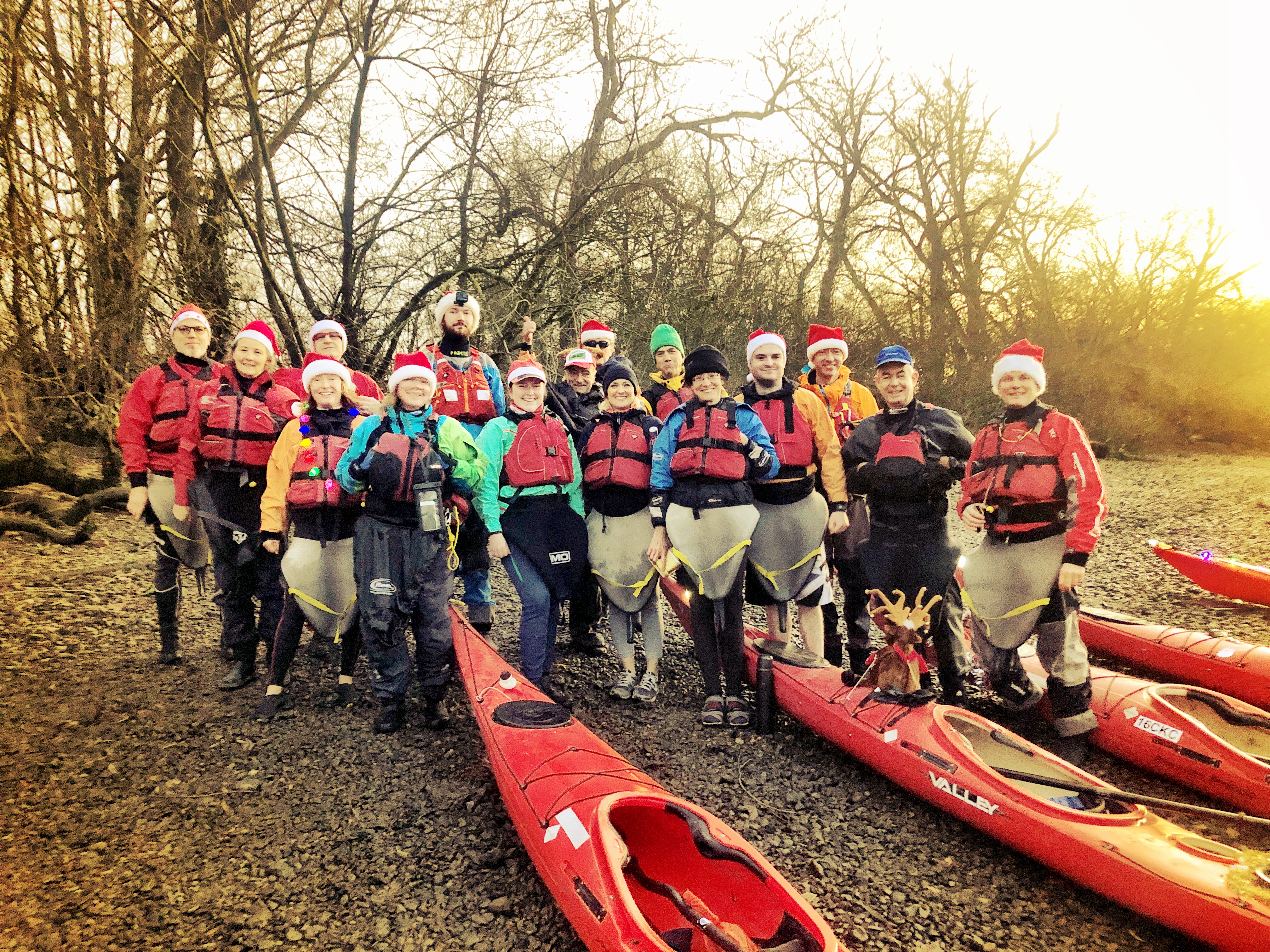 When the kayakers and the mince pies had cooled off sufficiently, we headed back downstream to Kew. Now in the dark the fairy lights on a few of the boats looked magnificent – I spotted a photographer on the bridge who thought so too! We shot back at double speed with the tide and the wind helping us home and I learned a bit more about the rules of the road from Liza (port coloured buoys – keep to port side of them!) A lovely view of the almost-full moon later we arrived back at the Arches. We all got the boats away smartly and headed to the 'Over the Ait' for a debrief. A couple of pints later, around a roaring fire, I think we all felt merry and bright!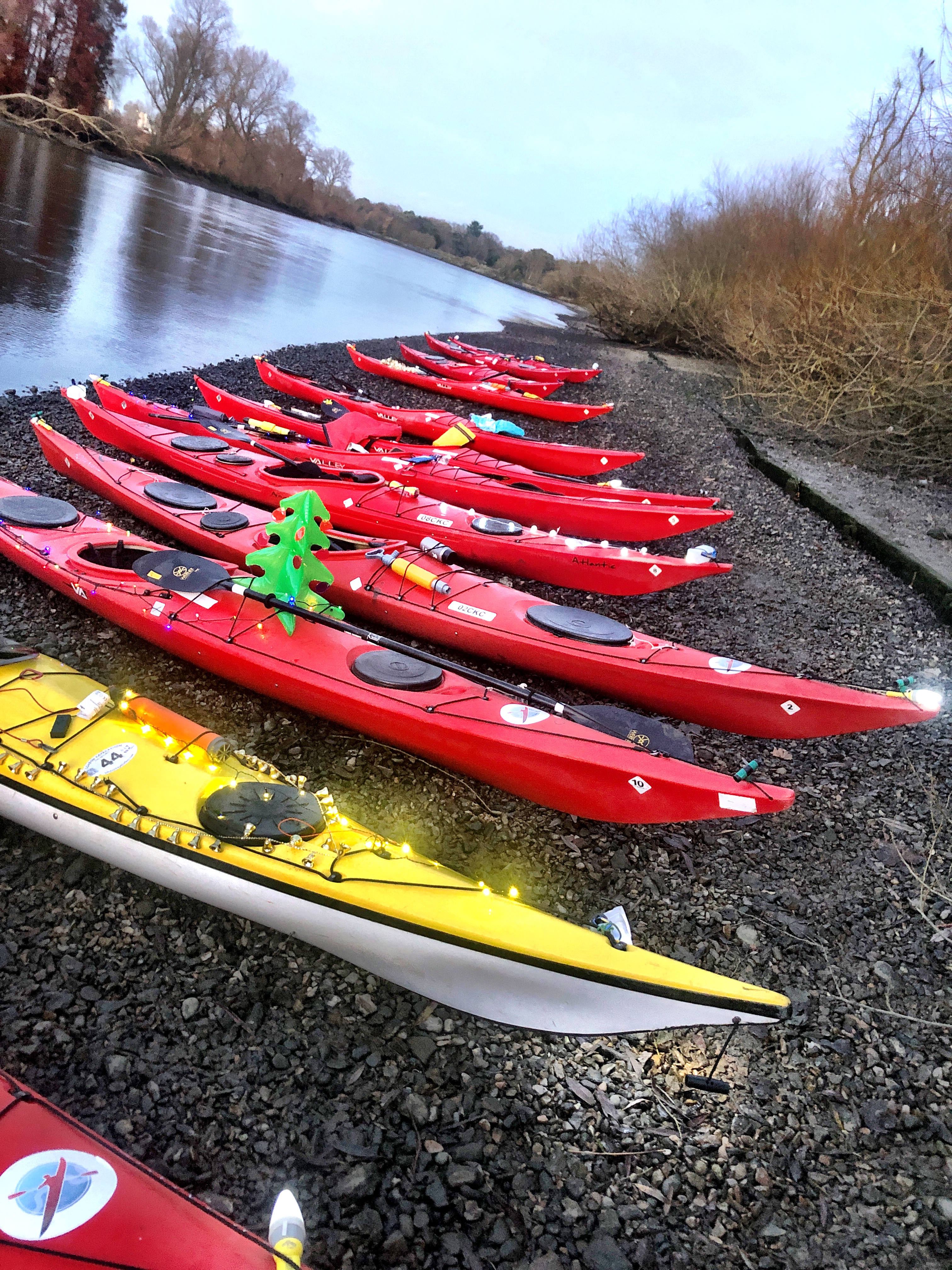 Here's to another paddling year!
Kate B