An email went out to the club on the Sunday 29 July when it poured with rain to see who was around a week later & interested to paddle. Wonderfully – Sunday 5th August turned out to be a lovely sunny day. Liza, Tudor & Fiona met to load up boats at Kew at 8am to head down to Eastbourne and join Paul. We set off at low tide (approx. 11am) after luckily securing car parking places in the carpark next to the Wish Tower slip way. We were lucky with the weather – sunny, and force 2-3 winds.

At low tide it was good to see a fair amount of the ledges which run away from Beachy Head cliffs and to the east of the headland underneath the sea. These ledges create a bit of chop, and then once we were over them the sea completely flattened.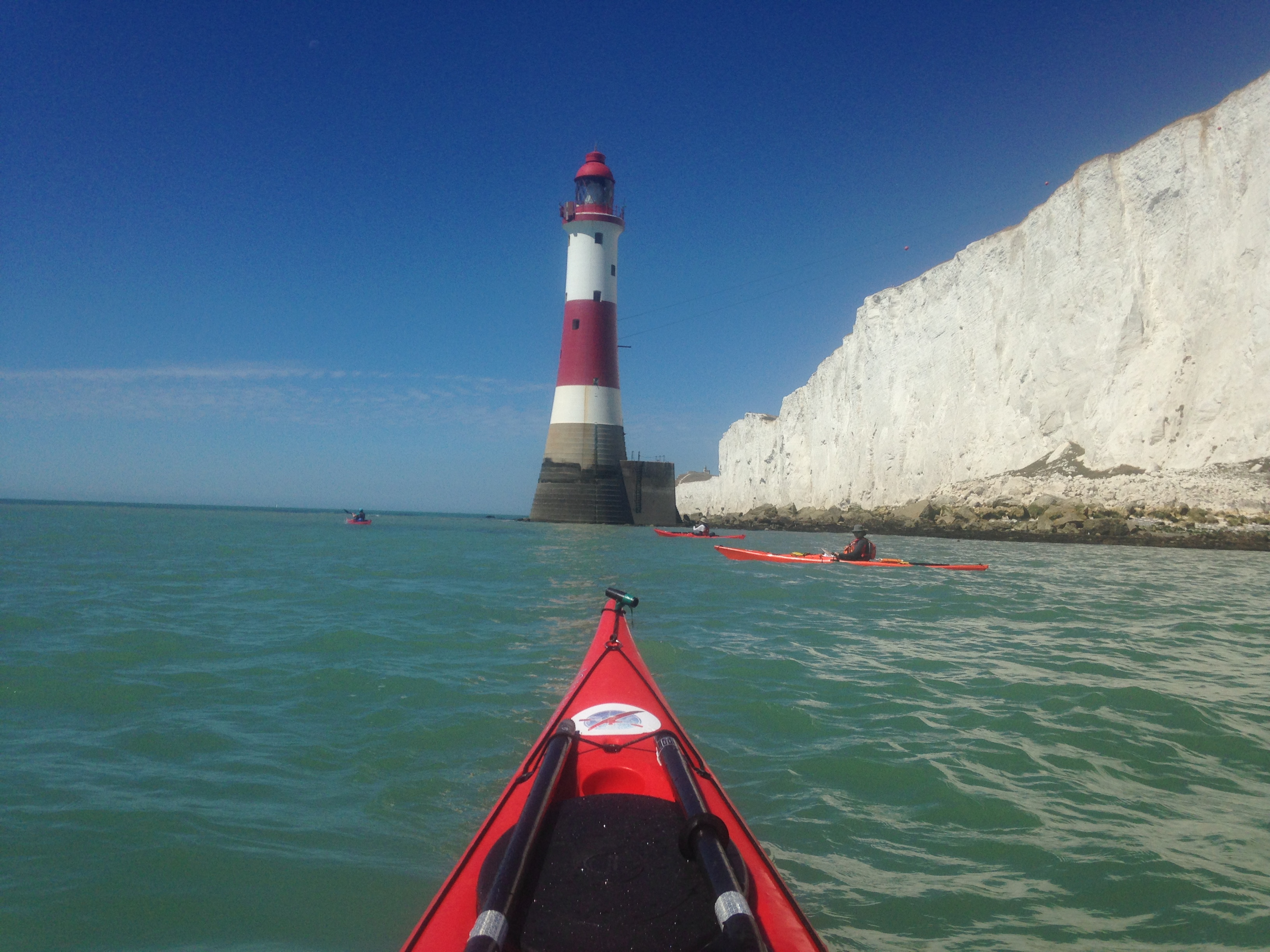 The scenery is magnificent as the Beachy head lighthouse, then the extent of the soaring white cliffs come into view, then the lighthouse on the cliffs, and finally Birling Gap. We were surprised to see no body on the beach at Birling Gap, save for two walkers on the beach. It turned out that there had been a major slump of the rocks and so the access to the beach had been closed.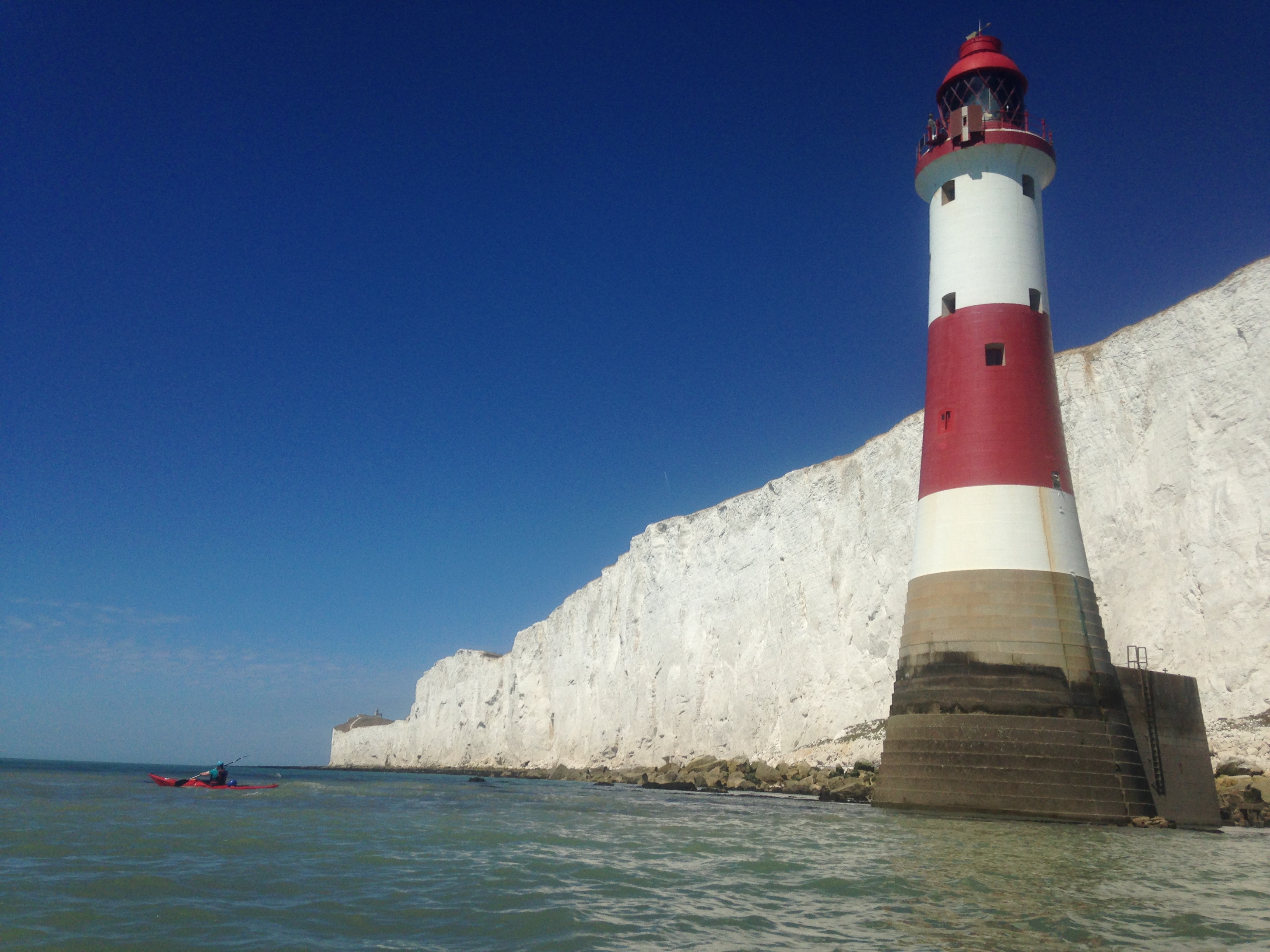 We therefore had a blissfully quiet lunch where some of us chose the shade from the steps & others continued enjoying the lovely sunshine. On our way back, the land access to Beachy Head lighthouse was covered over, and we were able to see that the lighthouse door was closed.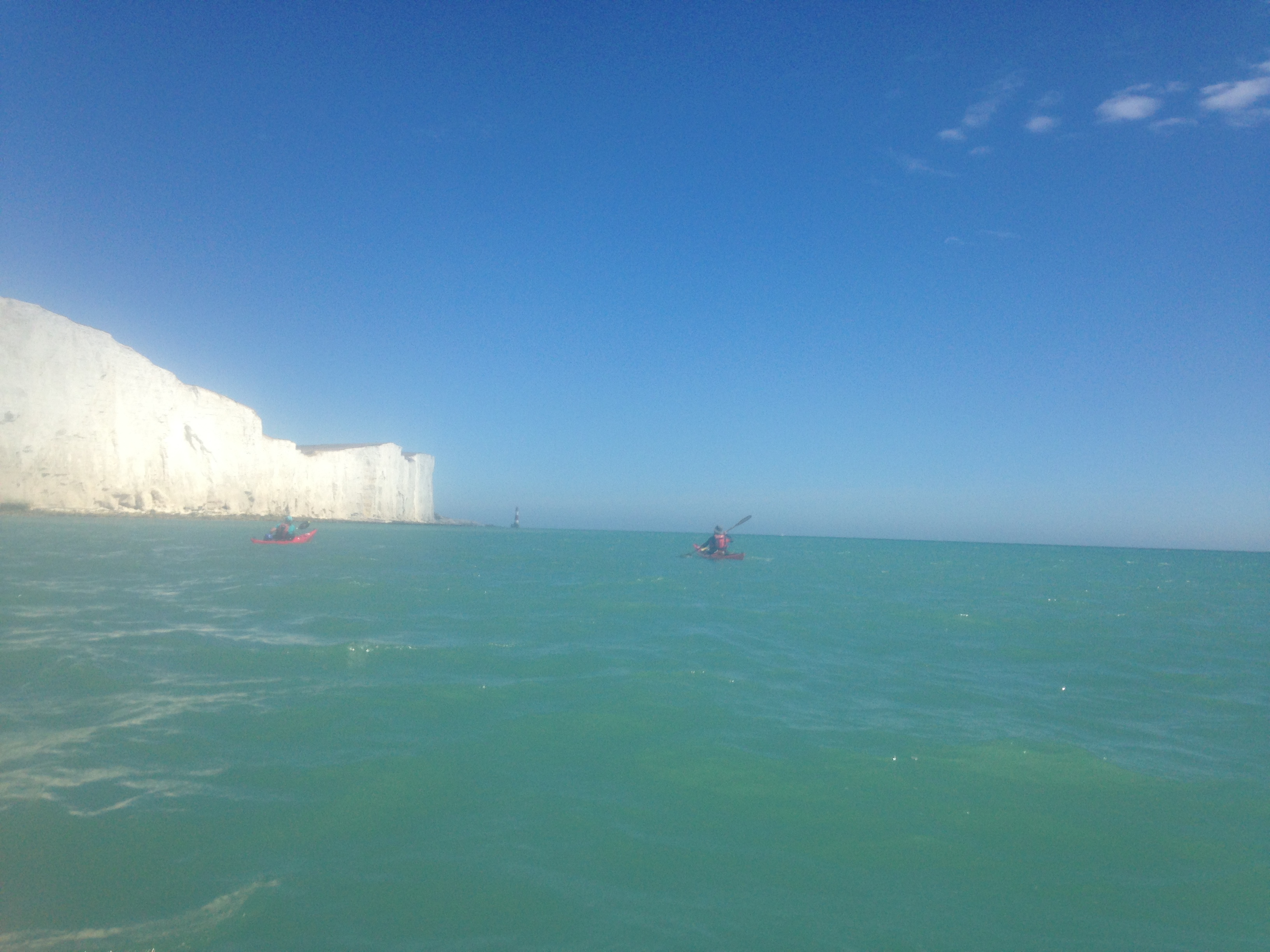 We paddled back over the ledges and noticed they were not generating the amount of chop expected given it was now wind against tide. The gold dome on Eastbourne's pier gleamed as we rounded the corner, and soon the Wish Tower became distinguishable, amongst the much taller buildings which look over the sea front.
We got back before our car parking tickets ran out (!), loaded up boats & then enjoyed an ice-cream, from one of several kiosks on the sea front.
During the day we had F2 winds from the east, a flat sea state, and the maximum flow we were going to have was ~1 knot. The flow started to flow to the east at 12 noon.
All in all, a happy paddle.