August Bank Holiday Weekend, 2011
Six of us from the Club (Jac, Toons, Miranda, Debs, Ann and I) attended the inaugural Isle of Wight Symposium which took place over August Bank Holiday weekend.  The Symposium, organised by Isle of Wight Sea Kayaking, was put on to to fill a bit of a gap given that the Jersey Symposium will most likely not be happening anymore.    
45 sea kayakers and some of the UK's top sea kayaking coaches descended on the island for a long weekend of wet and dry workshops including practical navigation, open water tidal planning, incident management, rolling clinics, expedition skills, 4 Star Leadership Practice, boat repairs, forward paddling and intermediate handling skills. 
This was my first symposium and to be honest I'd always been a bit reluctant to go on one before because of a perception that they're a bit "cliquey" or perhaps more appropriate for the seasoned sea paddler.   But I have to say there was a great atmosphere over the three days and everyone was very friendly and approachable.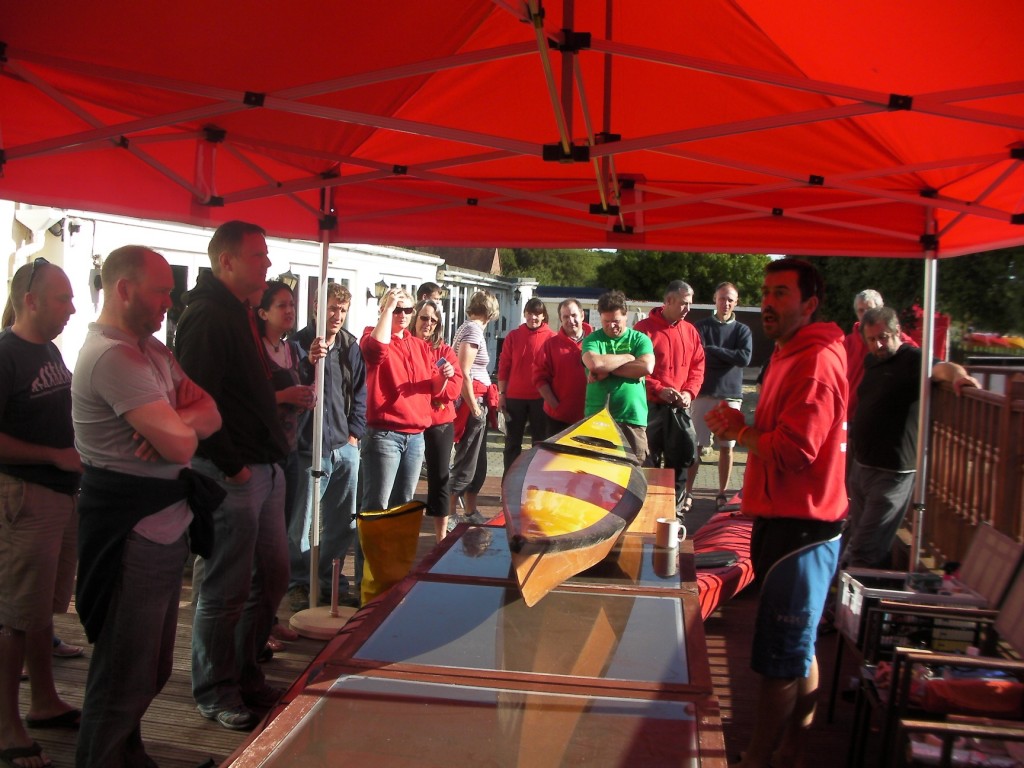 The first day (Saturday) saw most of us from the CKC contingent doing practical navigation in the morning from Fort Victoria – it was certainly interesting conditions out on the Solent – it certainly was shifting!   Miranda and I were in a group with James Bachelor who used white-water analogies to get the group, each taking turns to lead, to navigate over to Hurst Castle Spit.    After a bit of discussion the group decided that getting back to Fort Victoria may be a bit challenging so it decided to ferry glide through the tide race into Colwell Bay to be shuttled back.   In the afternoon we did a 4 Star Leadership session with Kate Duffus and James Bachelor out in Freshwater Bay in conditions approaching the top end of the remit.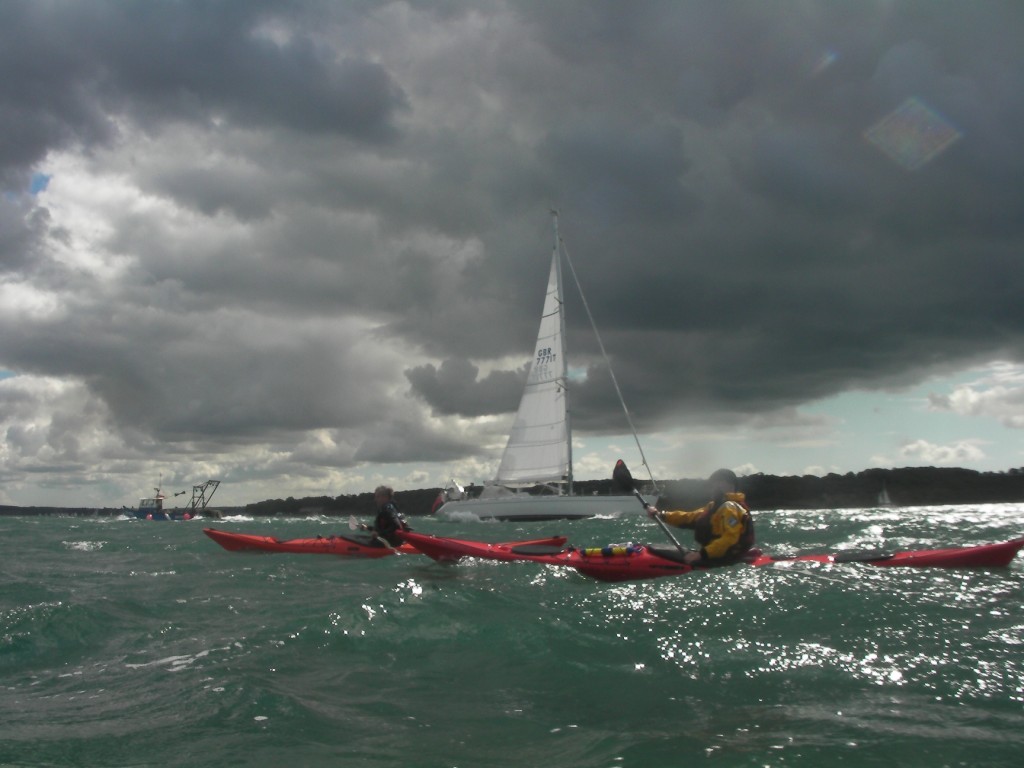 Whilst all the sessions I attended were good, I have to say that the one of the best sessions was the boat repairs workshop led by the great Howard Jeffs.  Lots of great handy hints and tips – I believe Miranda may be writing a blog up on this soon (so watch out for that!).   Valley were also on hand and they helped us fix one of the Club boat's skegs.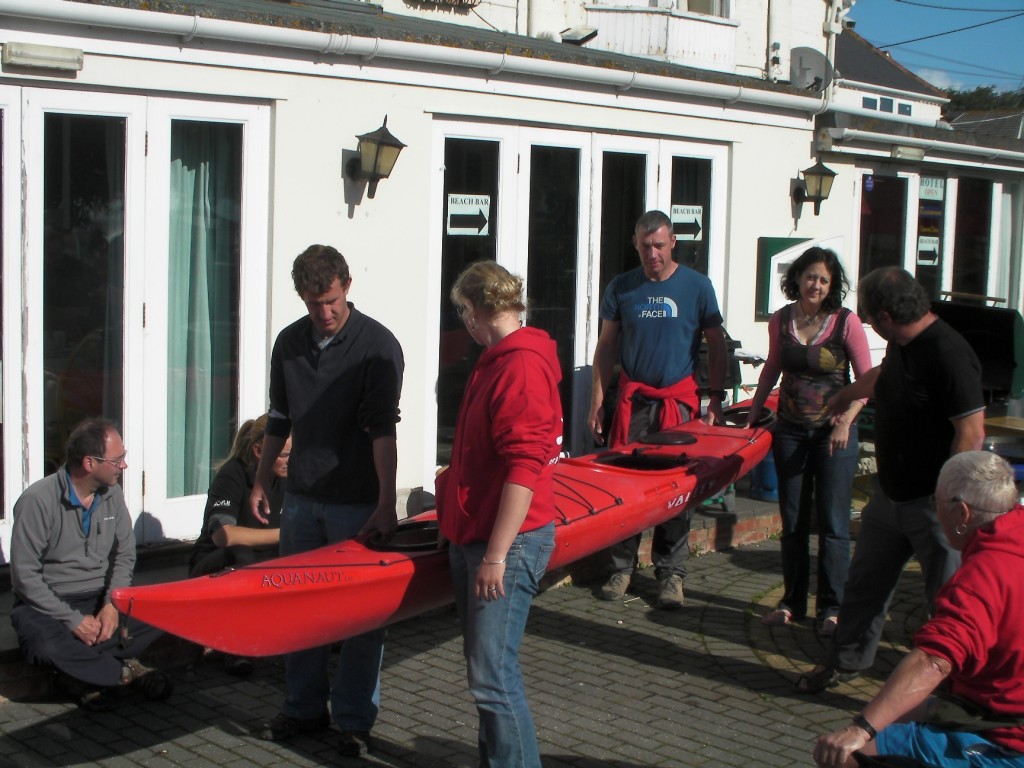 Bank Holiday Monday saw most of us split up into different workshops and I did an all day incident management session with Jeff Allen and Phil Hadley which was excellent.   Miranda and Toons opted for the open water tidal planning course and Jac fell in love with a set of wings after her forward paddling session.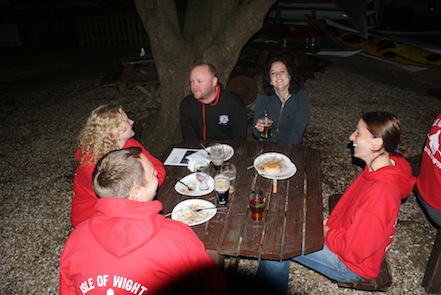 The symposium was organised not just for us paddlers but also to help raise money for the Freshwater Independent Life Boat Service.  
The event was felt to be such a success that Isle of Wight Sea Kayaking already plan to organise a second one at the end of August next year.   It will then alternate tnereafter every other year with the Skye Symposium which will take place in 2013 (or that is the plan anyway).  
Phil