We had the rare opportunity to ignite some safety flares in a controlled environment, so that Chelsea Kayak Club members were able to see how they work – helping to avoid any confusion when the heat is on, in a real situation.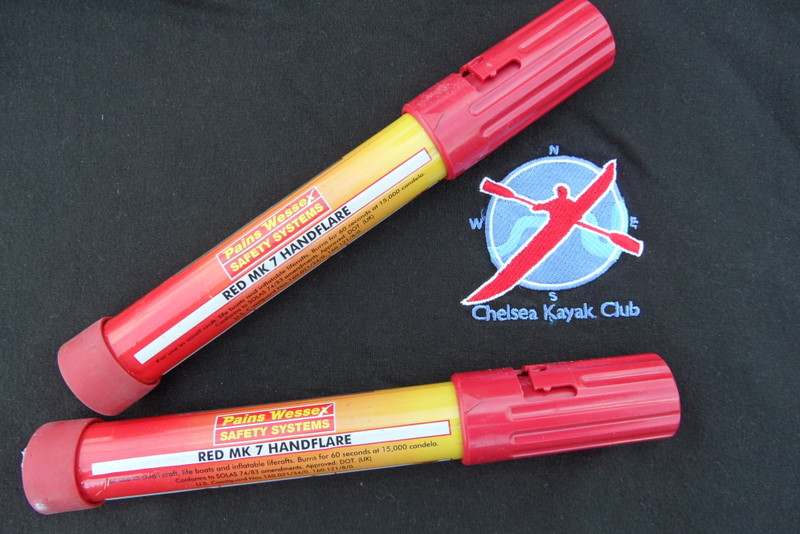 Warning and safety flares should be part of any sea kayaker's essential emergency kit, easily accessible from the cockpit of the boat. Typically there are four types of flares that are used:
Red Flare – used in severe emergency situations to attract attention of passing vessels, coast guard or land-lubbers, indicating distress or problems within the group and requesting assistance
Parachute Flare – this flare sends a rocket into the sky with a parachuted Red Flare, that will float on the breeze for a few minutes – increasing the viewing range and likelihood of being seen
White Flare – used to increase your visibility on the water to other boats or ships to help avoid collisions
Smoke Flare – used as a secondary location indicator, where orange smoke drifts off in the wind sending out a trail that can be followed back to source. It is also really helpful for any helicopter rescues, so that the pilot can gauge the wind speed and direction on approach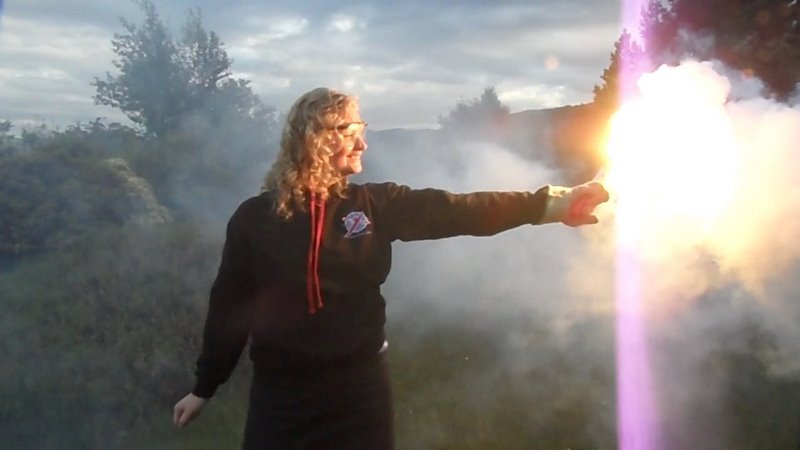 The basic mechanism for setting off the flares are all pretty similar and involve a 'twist to unlock' followed by a sharp bang to the bottom – different makes do have different ignition techniques, so make sure you're familiar with yours as soon as you buy them. The main tube will then become very hot, so it was determined that holding the locking mechanism at the bottom would keep your hands from being burnt during the call for help.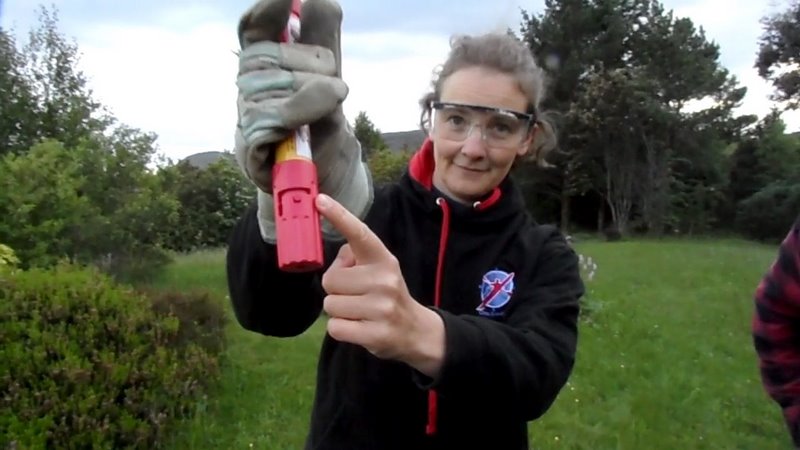 One thing that we did find interesting was the fact that flares continue to burn even when submerged in water, meaning that should you accidentally drop the the flare after initial ignition – all hope is not lost!
The RNLI and the RYA provide really comprehensive guides to safety flares, protocol and procedures and are well worth a read.
PLEASE NOTE – we were given special permission to undertake this test from the local Coast Guard, safety flares should never be set off unless in a genuine emergency situation (even for testing).