In addition to the circumnavigation of Hayling Island, last weekend the Club also organized a 2 Star Training / Assessment Weekend at Thames Ditton Reach for seven of its members – Paul, Marina, Geoff, Stu, Kate, Rob, and Manda.  Coaching was provided by Alan Pearson and Phil.  Paul Sardar and Marina de Stacpoole sum up their experiences and thoughts about the weekend. 
Paul Sardar said:
"Intensive, fun, exhausting, demanding and rewarding!"
Five words that I would use to describe last weekend's 2 Star training course.  It was the great group of people that were brought together for this course that made it for me. They provided a combination of humour (sometimes off the wall), great teamwork, experience and just a little bit of competition.   Not a moment was wasted as we spent two full days intensively learning paddling strokes, rescue techniques and an abundance of knowledge about kayaking and canoeing.  We even learnt the difference between a canoe and a kayak!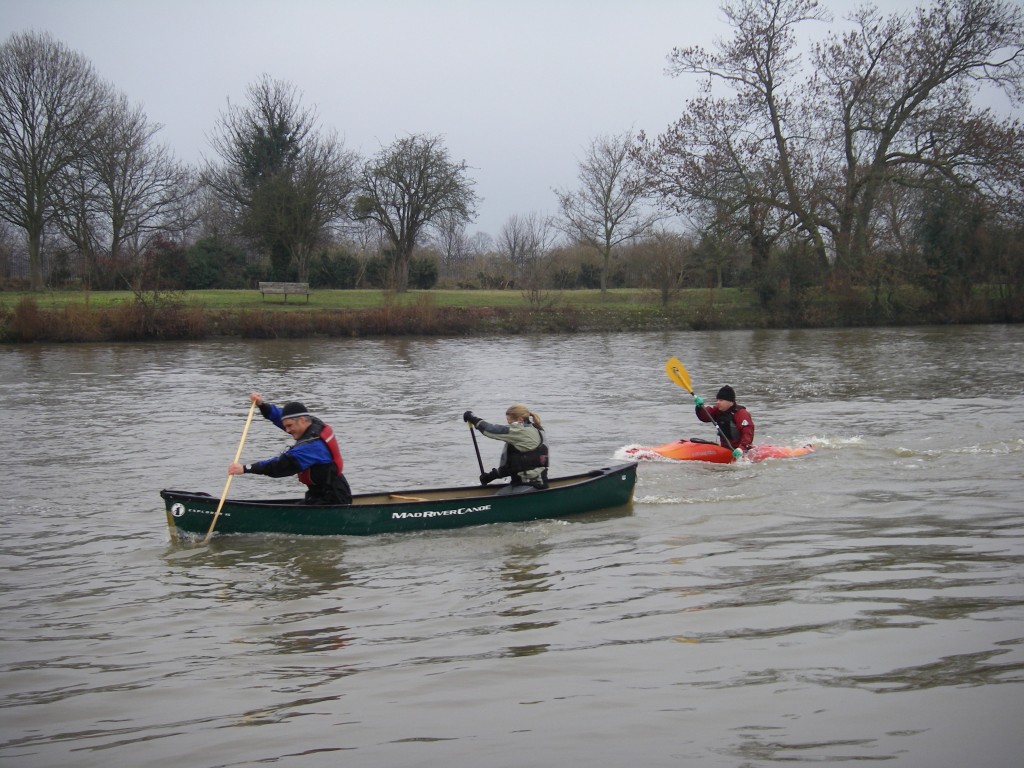 Marina de Stacpoole said:
A relative novice to kayaking and someone with absolutely no previous canoeing experience, the 2 Star course proved to be an intensive but extremely fun weekend. Arriving for 9am on the Saturday, the weather started off as somewhat grey. Luckily, by the end of the afternoon the sun had emerged so the fear of a drizzly two days was dispelled!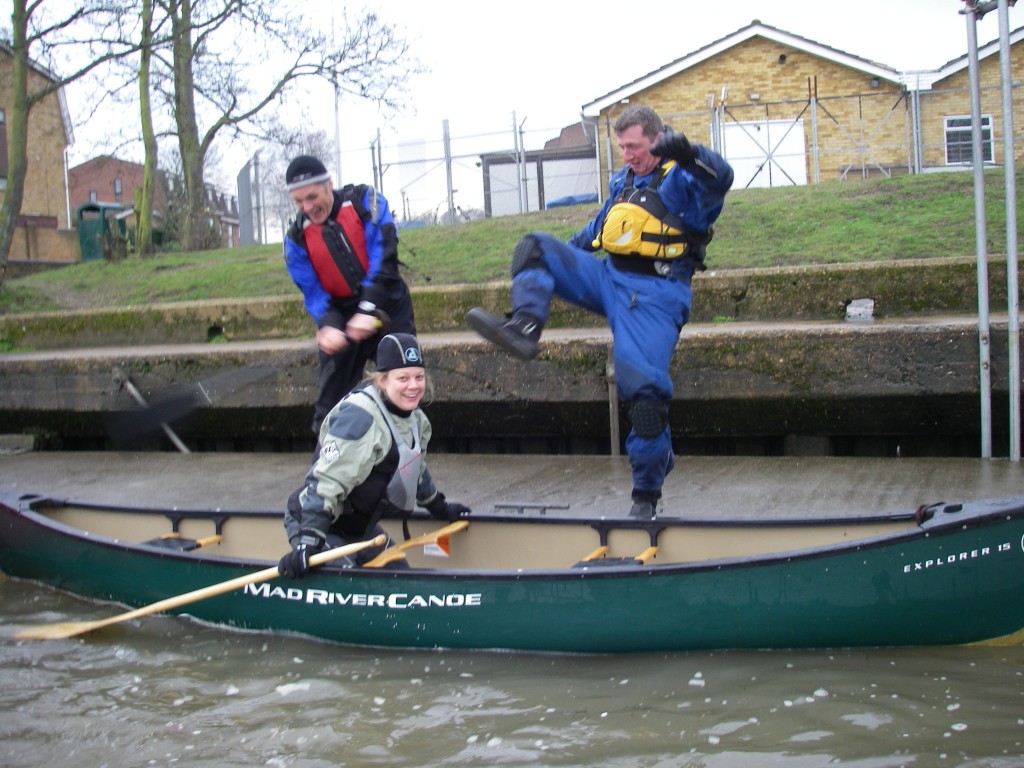 We were split into two groups, with some using kayaks and others in canoes, swapping around at various points.  The general purpose kayaks took a bit of getting used to, as I'd only really used sea kayaks before. Essential skills were learnt, culminating in a relay race of two groups at the end of the day. Geoff managed to amuse everyone on the very first morning by managing to capsize his canoe! (ED: we're all between swims, eh Geoff???)
The cold was helped by gratefully received cups of teas and coffees at various breaks over the two days!
Using the canoes was really enjoyable, especially as it was my first time in them. This was helped with support from canoe savvy Paul who I teamed up with to practice my paddling skills.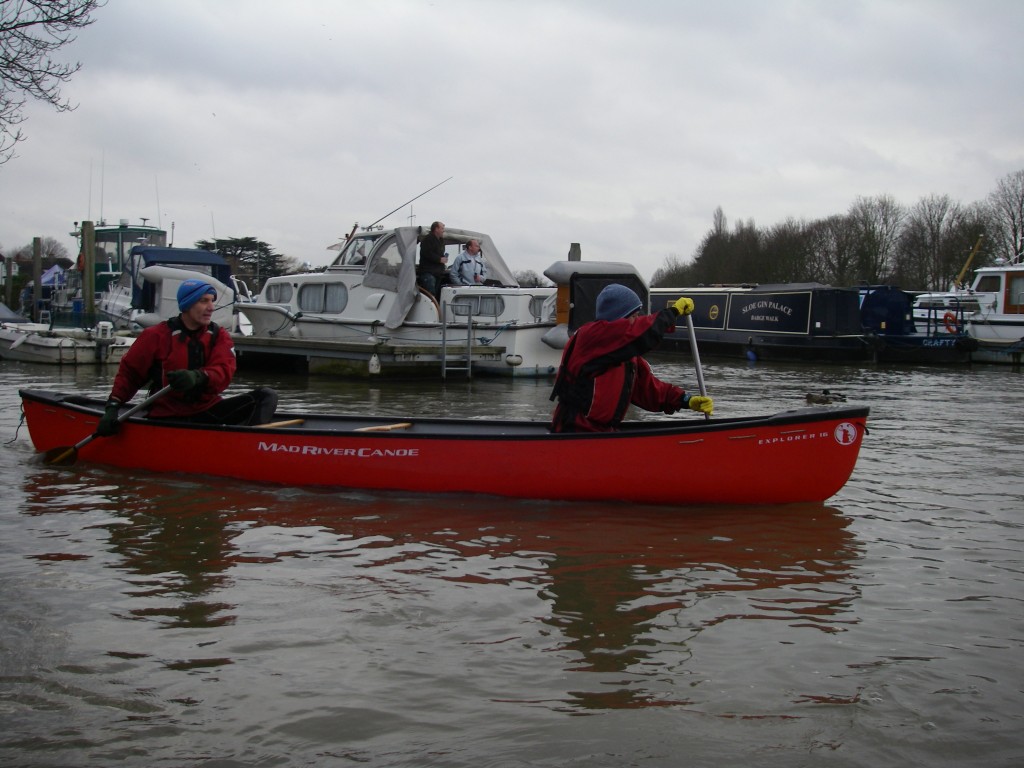 All in all a fantastic couple of days.  A lot of new skills were covered with not a second going to waste.
Paul and Marina